I found this fantastic footage from 1902 while browsing YouTube.
The video includes scenes from Cork for about 10 mins, then a minute or two in Dublin, then back to Cork for the 1902 Exhibition before finishing in Wexford I believe.
Priceless footage, however, the sound that they placed over the video might have been a bit better.
You will also notice that I don't think I saw a single man or woman without a hat.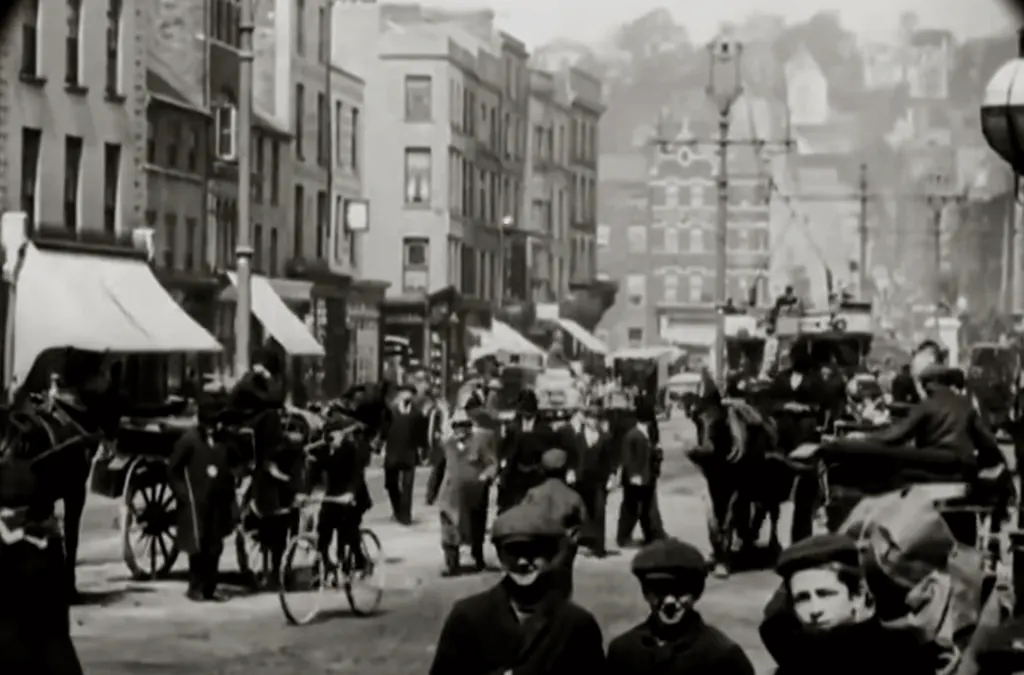 Views of Cork, Ireland in spring 1902. This is a long film prepared for the Cork Exhibition of 1902. The last 3 minutes or so is from January 1902 shot in Wexford, Ireland.
Do you recognise any buildings? Comment below

I also found this lovely footage from 1976 of an old drive-through of Dublin. William and his Dad took a drive through the streets of Dublin on 4th of September 1976.
They drove down Grafton Street and up by Dame Street by the central bank (still being built) then down past Trinity College and up to the top of O'Connell street.
The video has even been featured on RTE news, check it out below and be sure to share.
Just remember that video quality back in 1976 was not very good!