With so many Irish people working in Dubai I have noticed a whole lot more requests about transferring money from Dubai to Ireland.
In this post rather than overcomplicate things and give you a million different options I am going to outline the cheapest and easiest way of transferring money from Dubai to Ireland.
Some common questions that I have seen include:
What is the simplest way to wire money home to an Irish account?

Transferring money from Dubai to Ireland to save and clear my debt?!

Any tips for transfering money from UAE bank to IE bank
The list goes on.
I recommend two companies Currencyfair and OFX, they are an Irish company based in Dublin and personally have used them since 2013!
I will also go into why I use one over the other to make sure you get the best rate by sending your money from Dubai to Ireland.
When sending money to Ireland from anywhere in the world they are my no 1 recommended service.
Which money transfer would you recommend to send money from Dubai?
The main difference between Currencyfair and OFX is that I typically send larger transfers with OFX and smaller amounts with Currencyfair. Why? Well Currencyfair is great but very automated you just send in your money exchange it(at a VERY low rate) and it arrives in your account.
Now, whenever I am doing a larger transfer typically over €5k I always use OFX. You get a dedicated broker to who you can actually speak and a more competitive rate than just doing an auto transfer. Plus advice on how the market is going.
Oh did I mention that you also get free transfers for life with the broker I use? Register here, you won't find a better rate.
But don't just take my word for it, be sure to check with other competitors. At the end of the day, more money in your pocket is the most important things.
But why not use my bank for transferring money from Dubai to Ireland?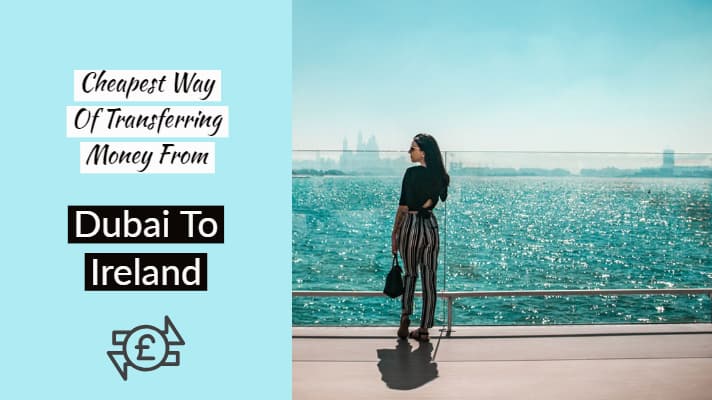 The most important thing when transferring your money is the exchange rate. Banks take an extra 4 – 6% on the exchange rate meaning $100's of wasted Euro for no benefit.
Currencyfair takes around 0.25% of the exchange rate. Massive difference!
The company has exchanged more than €5BN and saved their customers more than €170M.
The second most important thing to consider is sending and receiving fees.
These vary depending on what bank you use. Currencyfair uses local bank accounts meaning you don't pay more than their transfer fee(€3 only!)
Currencyfair has local accounts in a lot of jurisdictions so your transfer to them will cost you the same as any other local transfer.
Plus register here and you will also get your first ten transfers for free exclusively with Irish Around The World. Abu Dhabi Paddy also recommends them.
For larger transfers €5k+ I recommend OFX. Register here to get free transfers for life.
It may seem daunting to use a new money transfer company but I promise that once you make your first transfer you will not regret your decision.
Register here and reserve your first ten transfers for free.
Still curious how exactly Currencyfair works? Check out the 30-second video below:
Thanks for reading and hope this information has saved you some money!
This article also has some great tips about Dubai.
Stephen Palmer
P.S If you are looking to send larger amounts of 10K$ plus I recommend OFX as you get a dedicated broker. Plus free transfers for life over $1000 if you register here.
Other money transfer tips:
Send money from the UK to Ireland
The cheapest way to send money to the US