Love Irish poems? Well, thanks to the Irish Times, I have a list of Ireland's top 100 Irish poems for you today.
Every week I will be picking a random Irish poem and writing a little bit about it, along with the Irish poem itself.
If you want to get these top Irish poems to your inbox, subscribe to my weekly dose of Irish right here.
Ireland's Top 100 Favourite Irish Poems
Lines Written on a Seat on the Grand Canal, Dublin, `Erected to the Memory of Mrs Dermot O'Brien', by Patrick Kavanagh
Cill Chais, by Aodhagán Ó Rathaille(A poem in Irish)
Woodman, Patrick Deeley – Poem not available online
You can also Pin this image if you are using Pinterest below: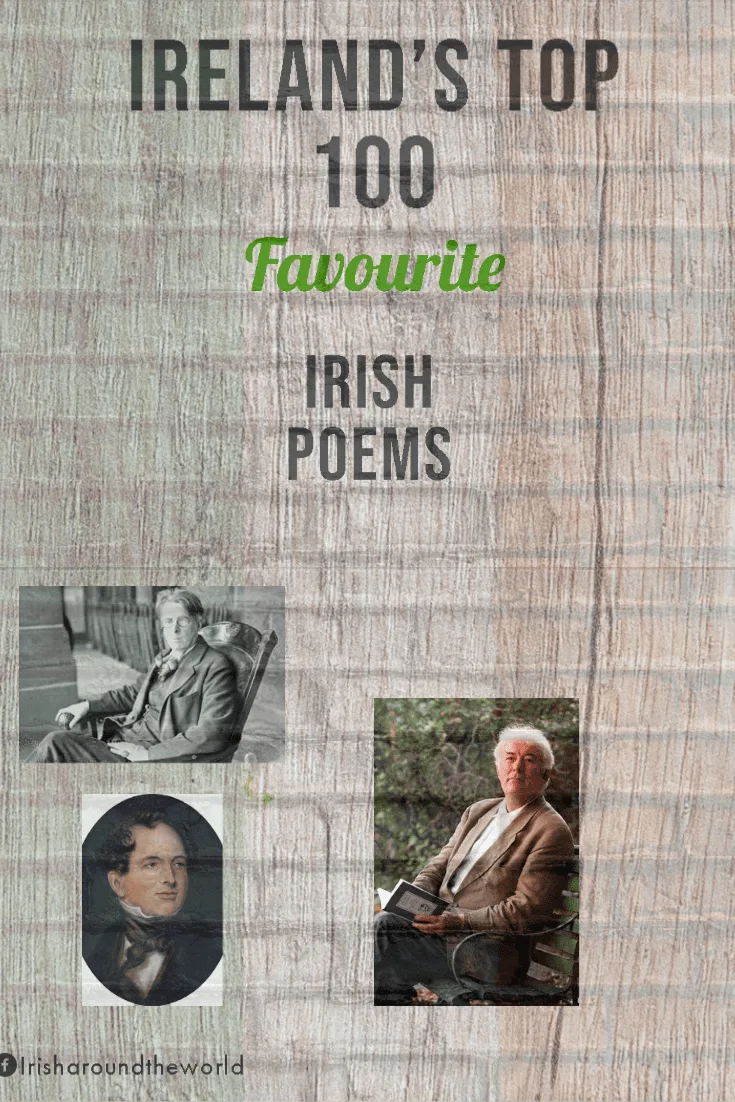 What did you think of this list of Irish poems?
I had a fantastic time putting the list together. Irish poems teach you a lot of things, especially Irish poems about life that seem to resonate with everyday people, including me. Some of the above poems are poems in Irish as well as English. But for each of them, I have included a translation. And many poems are old Irish poems that date back hundreds of years.
If you loved these poems, then you will love my list of Irish love poems as well; check it out here.