I previously really enjoyed my top Irish poems list. I featured a new Irish poem every Friday on my weekly dose of Irish. And now, as we move into summer in Ireland, I thought it would be nice to feature some Irish love poems. These Irish love poems are perfect for weddings, and I've even included a few Irish love poems as Gaeilge. Many of these are very famous Irish love poems.
Every week I will write about a new Irish love poem and send it directly to your inbox every Friday. Not subscribed yet? Sign up here; it's free, and I also include Irish jokes, facts, history and more!
In each of these Irish poems, I will explain what the poem is about and a bit of history behind it.
12 Most Beautiful Irish Love Poems 💓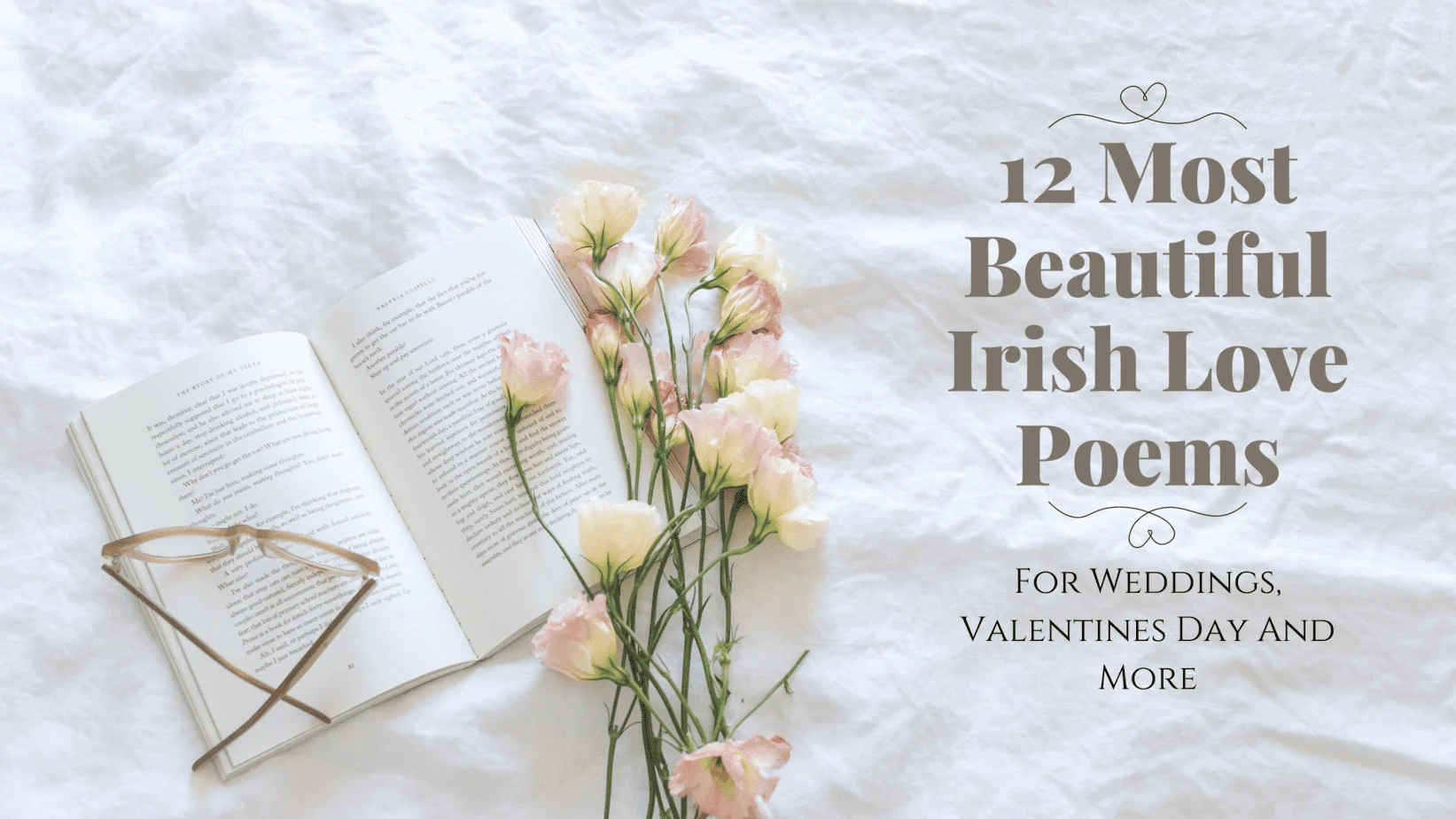 And while you are busy quoting famous Irish love poems at a wedding, you can also use this line from my romantic Irish sayings.
Is maith an bhean í ach níor bhain sí a bróga di go fóill. Translation: She is a good wife, but she has not taken off her shoes yet. (she hasn't been tested yet)
Yes, before you say it, Yeats is mentioned three times on this list, but honestly, with Yeats, I could have filled this whole list with one of his love poems and still have some left over. You will find Seamus Heaney's love poems called Scaffolding coming up next week.
Do you have a favourite Irish love poem? I think that my list above features a pretty varied look at Irish love poems. My personal favourite is For Rita With Love, by Pat Ingoldsby
Thanks for stopping by, and be sure to bookmark this page for future updates.
Stephen
And don't forget to sign up for my weekly dose of Irish newsletter here.