The best and cheapest way to send money to Ireland
There is a lot of information online about how to send money to Ireland.
If you are looking for a quick solution sign up with OFX here. They are my go-to money transfer since 2013 and available for any currency you have. They specialise in larger transfers and you can get free transfers for life with this link.
This article is for anyone that sends money to Ireland or is planning on sending money to Ireland in the not too distant future.
It is also for people who send from Ireland to other countries such as UK, USA, Canada, Australia and more.
In this article, you will learn how not to pay the 4-6%~ that banks charge you to send money to Ireland
How money transfers work and how you can save yourself 1000's of $€£s on international money transfers to or from Ireland.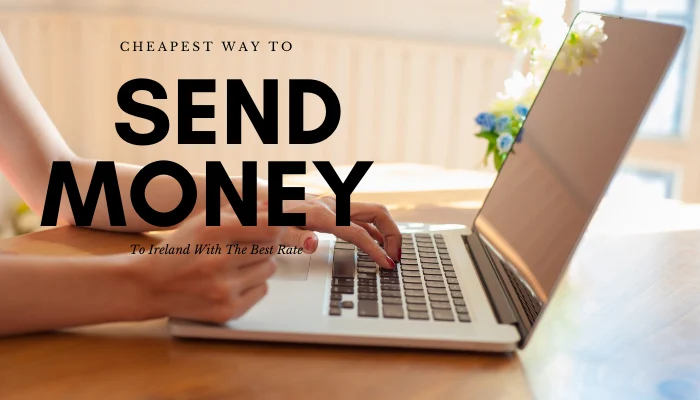 So what is the best way to send money to Ireland?
More importantly, what is the cheapest way with no hidden charges, the safest and fastest way to send money to Ireland?
My recommendations are:
OFX – If you are sending money anywhere in the world or are sending over $5000 from we highly recommend OFX.
You get a dedicated broker and they are probably the most reputable money transfer company out there.
We also have free transfers for life with them if you sign up with this link. Sign up today and reserve your free transfers for life!
CurrencyFair – Our first choice for international money transfers, Currencyfair charges less than 1% compared to 5-6% with banks. They are also an Irish company and boast 90% cheaper fees than banks! We have personally used them and love their service. Get your first five transfers for free with us using this link
Transferwise – Another very attractive option to send money to Ireland. Fantastic rates, great support and transfer over 1 billion € every month.
TorFx – Free transfers over $100 and their rates are supported by a "Best Rate Guarantee"
The costs will vary depending on where in the world you are and who you are sending it from so we will include examples for some of the most popular places people send money to Ireland from.
What to consider when you send money to Ireland
When you are sending money to Ireland you want to consider the following:
Will the exchange be via a local bank to a local bank – This means you will avoid the international receiving charge that most banks charge.
Is the money transfer exchange rate you are being quoted the "real rate" or an estimated rate.
What are the sneaky and hidden charges that you are not told about
How long will it take to send the money to Ireland <- very important
Is it really "Zero Commission" as advertised in airports, banks, post offices and credit unions?
Is your money safe with this money transfer company <- very very important!
So with all of this in mind how do you send money to Ireland?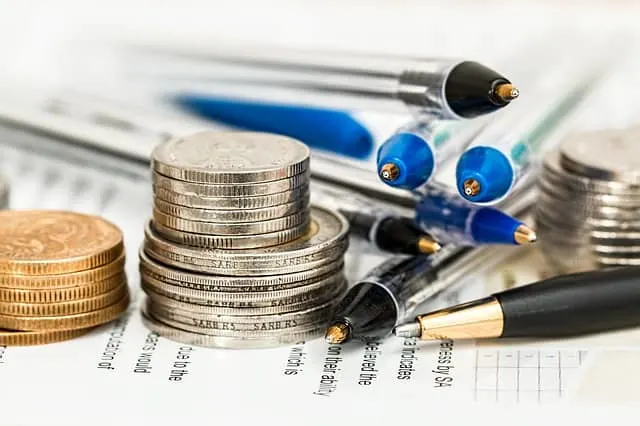 Well when it comes to international money transfers you have a lot of options, and we have used airports, banks, peer to peer money transfer companies, PayPal and the Western Union.
All essentially get your money to Ireland…
But…
More importantly:
How much do you actually get when you send money to Ireland?
How long does it take to send money to Ireland and all the other concerns we all have when sending money to the Republic of Ireland.
Here are some of your main options for sending money to Ireland:
Banks to Banks
Money transfer companies – peer to peer etc.
Paypal
Other methods – post office, credit unions.
We are going to break down each one into the pros and cons and who we recommend you should use.
Sending money to Ireland via bank to bank:
The way we all used to do it, for over 50 years this was the most common way to send money to Ireland.
It just made sense to send it from my bank to their bank or my bank in the USA to my bank in Ireland etc.
"The bank will charge us a good rate right?"
Wrong, banks have charged us the most over the years.
An average bank charge you ~4-6% just to send your money to Ireland.
Crazy when you also factor in bank charges and most of the time it costs money to receive money to your Irish bank account(if it is from an international bank).
So here are some examples when sending money to Ireland via banks:
Now that is just one transfer, how many times would you send money to Ireland over say 5 – 10 years(it adds up very quickly).
*The estimates above are from CurrencyFair's money exchange calculator, you can find out how much you would have saved on their calculator here.
So our advice is to avoid bank to bank money transfers to Ireland
In some instances, it will be your only option to send money to Ireland if this is the case don't worry just work out a way to avoid it next time, or you will be literally giving your money to the bank.
So what is the best way to send money to Ireland?

As you can see from above that banks although very safe are the most expensive way of sending your money to Ireland.
Introducing money transfer companies for sending money to Ireland:
We have used money transfer companies for the past two years and send money from many locations such as Canada, Australia, USA, UAE, UK and others.
Ideally, you want an international money transfer company that will charge you a small, fair fee that takes nothing from the actual fee.
So that way every time you send the money to Ireland or even from Ireland you will get the best possible fares every time.
These money transfer companies are divided into two categories:
They don't offer you a personal broker for sending significant funds to Ireland
They do offer you an individual broker for sending large funds to Ireland
You either do or don't have a dedicated account manager.
For example, a dedicated account manager would advise you on when is the best time to send money to Ireland and what kind of rate you should expect.
It also comes down to how much money you need to send to Ireland.
If you are doing rather large transfers €10K+ then consider a personal broker company below, otherwise, the other companies offer similar rates just don't provide the same guidance.
So depending on your needs and personal preferences, the following would be our recommended money transfer companies to send money to Ireland without a personal broker.
Our top money transfer companies to send money to Ireland without a broker:
Personally, we use CurrencyFair to transfer money to Ireland as they are an Irish company and their head office is based in Dublin and offer some of the best exchange rates on the market.
Other money transfer companies to send money to Ireland with a broker:
TorFx – Our third UK based company Torfx is another great option and have been beating bank exchange rates for over 10 years! A lot of property owners in Spain/UK etc. use TorFx to manage their mortgages etc. so they well experienced with £ to € exchange. You can use them via personal account managers or by yourself online.
Sending money to Ireland with Paypal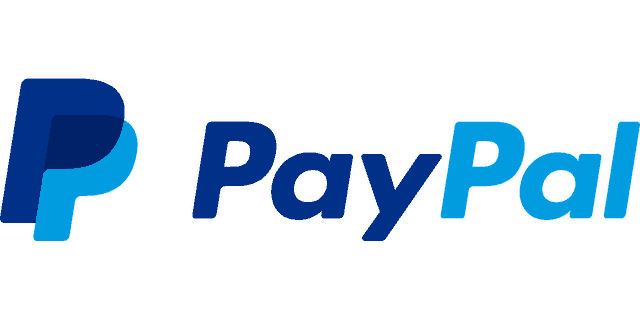 Okay, so many of you have probably used PayPal to send money to Ireland and are probably saying "they don't charge me anything?"
Well, they have a lot of "hidden fees" which they don't tell you about.
Starting at 2.5%, PayPal's exchange rate slices large chunks from your money transfer.
Sending money from or to Ireland with post offices and airports:
Other methods include just bringing it yourself and changing it when you get to Ireland. However, this is a very bad idea.
Airports:
Airports and posts offices are notorious for promising "commission-free fees". We know that they wouldn't be in business for long if this were the case.
We could talk for pages and pages about how expensive it is to use airports to exchange money.
Post Offices:
The good old post office, they have 0% commission, surely they can't be taking a lot of money from my money transfer to Ireland?
Unfortunately, although they say "0% commission" it is very untrue but "legally true."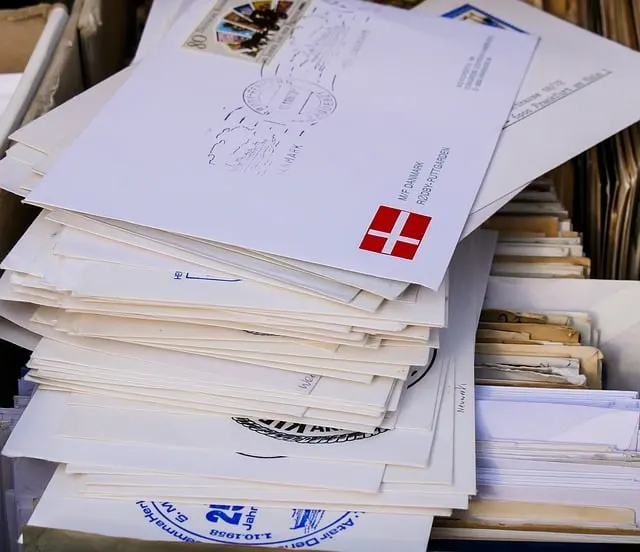 Yes, it seems everyone is trying to take a cut from money transfers even the good old post office.
The thing is, "Commission", in the currency exchange sense, isn't "Commission", in the every day, rest-of-the-world sense.
People who exchange a lot, or work in finance It's called "the spread", and it works like this: In the worldwide foreign exchange market, (which by the way is massive, we're talking trillions daily), there is a constantly changing, true rate of exchange between any two currencies services, know that the real charge when you exchange currency is usually built into the rate.
In the industry, it's often called the interbank rate, but you can also think of it as a wholesale rate, or even, for example, €1 IS WORTH £0.8345.
Foreign exchange providers then apply their own markup to this rate, so effectively they sell the foreign currency on at a higher price.
This makes sense; it's just like what a grocery store does, but with currency instead of tinned peaches. If you want to buy €100, it won't cost you £83.45 (the wholesale value), it will cost you, say, £87.
This £3.55 markup isn't commission, though, believe it or not.
Oh no, it costs you £87, COMMISSION FREE!
For more information on post offices, charges read this article from CurrencyFair
How does CurrencyFair work?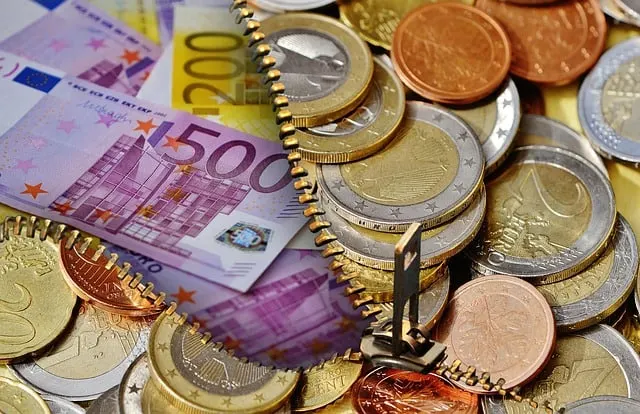 Just before we finish, we thought it would be good to include exactly how CurrencyFair works.
It is all good saying "Oh go use this peer 2 peer money transfer company."
But most of you are probably scratching your heads saying what a peer 2 peer is? Will it be hard??… ugh ill just use banks.
So basically it is a simple 3 step process, and these are the reasons why it so much cheaper to send money to Ireland.
Step 1 on how CurrencyFair works:
You send money from your local account to CurrencyFairs local account. Think Ireland -> Ireland or Germany -> Germany. This saves you from paying any extra charges for sending money out of your home country.
Step 2 on how CurrencyFair works:
Your money arrives in your CurrencyFair account normally in 1-2 business days. You still haven't paid any fees or charges at this stage.
Step 3 on how CurrencyFair works:
You have two options here, just exchange it at the best available rate, or if you don't need the money straight away, you can specify a rate you are looking for.
So then you simply exchange your target currency and send to your country, i.e., Ireland, Canada, USA, etc.
Again from a local account to a local account(saving money on sending or receiving charges)
Here is an example for sending money to Ireland with CurrencyFair:
You send AUD$5000 to your CurrencyFair account from your Commonwealth Bank account to your CurrencyFair account.
The money arrives in your CurrencyFair account 1-2 days later
You exchange you AU$5000 for Euros and pay the fee to exchange it(€3)
You send your Euros to the Bank of Ireland
The whole process can take 3 -4 days and all it will cost you is €3, and you will be paying less than 1% on fees as opposed to 5-6% with banks!
As a result you get more! <- according to CurrencyFair's calculator here.
Sign up for a free CurrencyFair account here and get your first transfer for free
Final thoughts the best way to send money to Ireland
As you can see, there is a whole lot of ways of sending money to Ireland.
Things like peer to peer transfers, PayPal and who knows what else these days.
This article was created not only to help you find the best way to send money to Ireland.
It was created to make you aware of just how much these other companies and banks are taking from you.
By not using a cheaper money transfer company you are giving away some of your money for free.
If you do plan to send money to Ireland or from Ireland in the future that you use one of the following we recommend:
We hope that you will save money when you are sending it to Ireland. Be sure to pin the image below to your Pinterest board: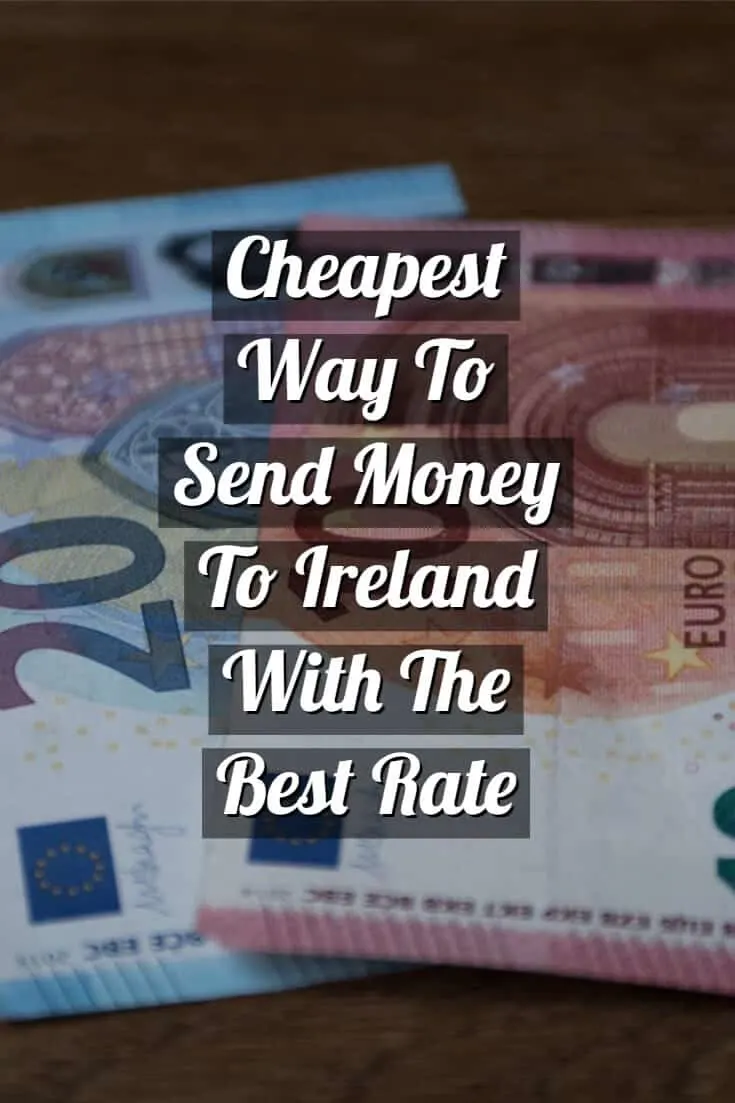 Other great articles on international money transfers:
The cheapest way to send money from Australia To Ireland
Best way to send money between Ireland and US
Guide to international money transfer companies
Best way to send money to Canada
The cheapest way to send money from Canada to Ireland
The cheapest way to send money from New Zealand to Ireland
We are affiliated with the money transfer companies mentioned above. This just means that we get a small commission if you decide to use the service and no additional cost to you.