Yes, the day will soon be upon us, St Brigid's cross day. Brigid's cross or Brigit's cross is basically a small woven cross.
If you have ever been to Ireland, you will spot them in all sorts of places. Gravestones, peoples homes, doorways and even in Catholic churches.
So what is the story behind St Brigid's Cross?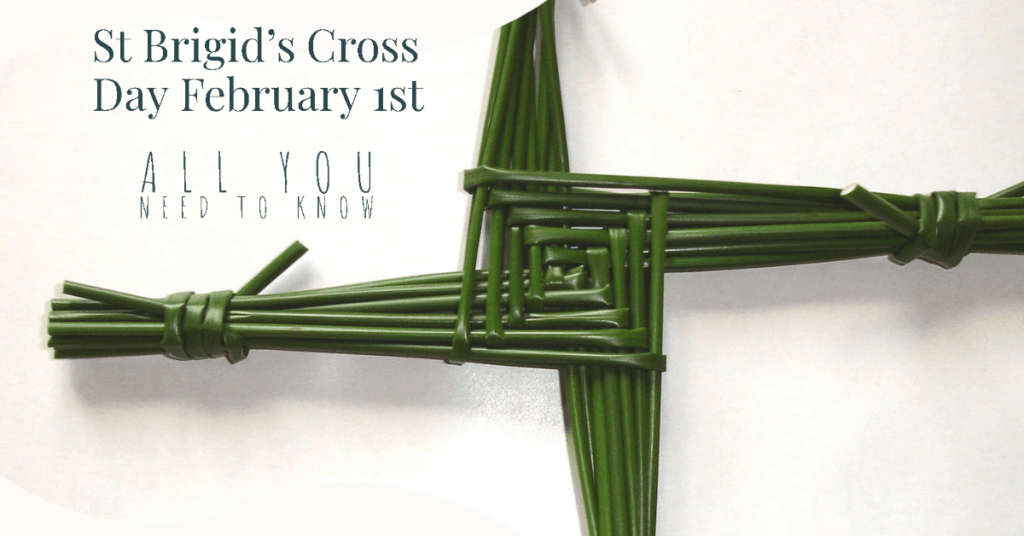 St Brigid who was born in Dundalk in 450 AD is accredited with creating the very first unique cross which we know to today is called "St Brigid's Cross"
You might just be wondering, "why on earth do Irish people fashion a St. Brigid's Cross of straw or rushes and place it inside the house over the door.?" Great question.
Well, it is an age-old tale, I will tell it in the way that I understand. An old chieftain lay on his death bed(some people suggest that it was St Brigid's father). The servants summoned St Brigid to help calm the chieftain down and to settle his soul.
St Brigid is believed to have sat down next to the chieftain on the bed and picked up some straw from the ground. From there she wove the straw into a cross. While Brigid was doing this she explained the meaning of the cross to the chieftain.
It is believed that her calm words did indeed calm the chieftains soul. In fact, the chieftain was so impressed by her explanation that he requested to be baptized as a Christain and shortly passed away later, peacefully.
St Brigid's day in 2021
Despite Covid-19 St Brigid day is still just as popular as it was centuries ago. Home across Ireland and the world partake in the making of one of these lovely crosses typically on the eve of February 1st.
What does St Brigid's cross mean?
Widely believed to be a Christian symbol, Brigid's Cross is tied to Brigid of the Tuatha de Danaan. Which, in Irish Celtic Mythology, is known as a life-giving goddess.
This cross is thought to keep evil, fire and hunger from the home in which it is displayed.
Brigid's cross or Brigit's cross (Irish: Cros Bríde, Crosóg Bríde or Bogha Bríde) is a small cross usually woven from rushes.
Typically it has four arms tied at the ends and a woven square in the middle.
How to make your own Brigid's Cross tutorial
You can if you prefer, make your own Brigid's cross and many Irish and Irish American's do this.
On YouTube, there are hundreds(and I mean hundreds) of tutorials on how to make your own Brigid's cross.
I have also read a few text-based tutorials on how to make a St Brigid's cross and they are pretty tuff to follow along with.
For making things like this I nearly always prefer a video tutorial that I can pause, rewind and watch again and again.
I went through about 30 of them to find the easiest one to follow for you and you can watch it below.
This was the best tutorial on making a St Brigid's Cross I have seen. Very well demonstrated.
I might also add that compared to other tutorials this version of the St Brigid's cross looks a whole lot better than others.
Best of luck making this and if you did follow along be sure to let me know in the comments.
Some final notes on St Brigid's Cross
To some extent, St Brigid's cross has become one of the symbols of Ireland, along with the shamrock and the harp.
So don't forget that just as Saint Patrick has his celebration day in March, St. Brigid is celebrated on the 1st of February.
Thanks for reading and if you are interested in learning about more Celtic Symbols read the main article here.
Be sure to share this post and comment below if you have made or bought your own Brigid Cross.
Stephen Palmer
P.S Get your weekly dose of Irish straight to your inbox every Friday. Join here.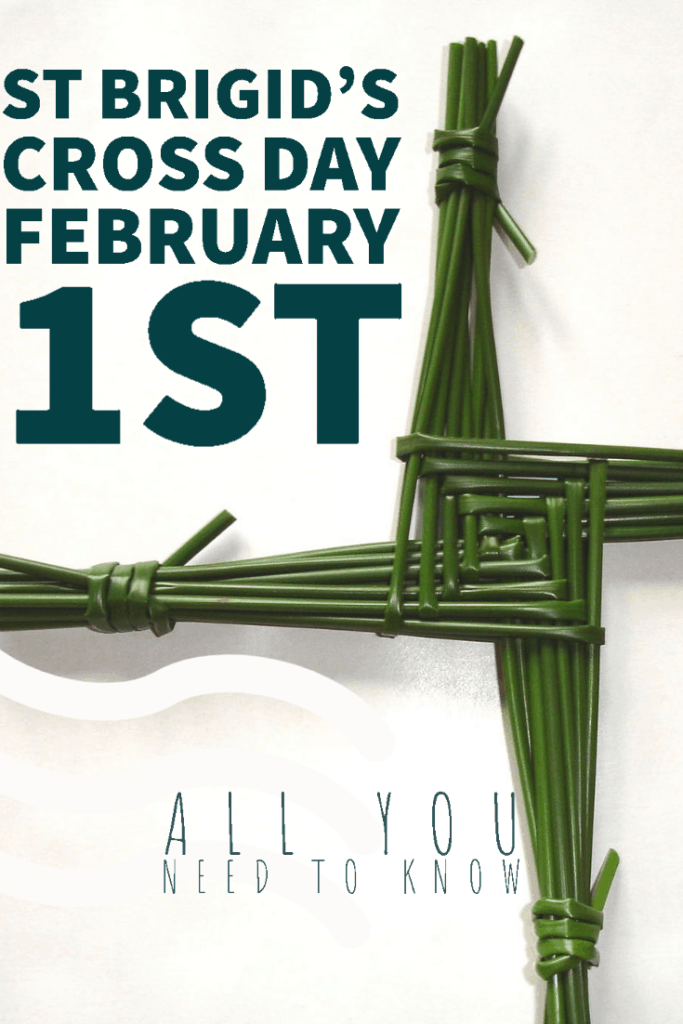 When is St Brigid's day 2021?
St Brigid's day officially runs from Monday, Feb 1, 2021 – Tuesday, Feb 2, 2021
Who is St Brigid?
Saint Brigid of Kildare or Brigid of Ireland (Irish: Naomh Bríd; Latin: Brigida; c. 451 – 525) is one of Ireland's patron saints, along with Patrick and Columba
Where do you hang a Brigid cross?
You can hang it by the door, above the rafters or even on the wall next to the door. It is believed to protect the house from fire and evil. Don't forget that every year a new St Brigid's cross needs to be made.