This week I decided to pick number 2 from the top 100 Irish poems list. Don't worry I will keep number 1 until last. If you are new here, I publish a short poem analysis and select a random poem from this list of top 100 Irish poems from the Irish Times.
This week it is yet another W.B. Yeats poem. I remember learning many of his poems when I was in school. Although I often wished that the school books had an easier to understand analysis.
I think the first thing to note in this poem is just how much of an impact you can have on the world with such few words. Even my introduction to this poem is longer than Yeat's poem.
Many comments from people are that this is one of the most beautiful Irish poems ever written. And of course, just like anything, it is all subjective.
So what is the poem "He Wishes For The Cloths Of Heaven" all about?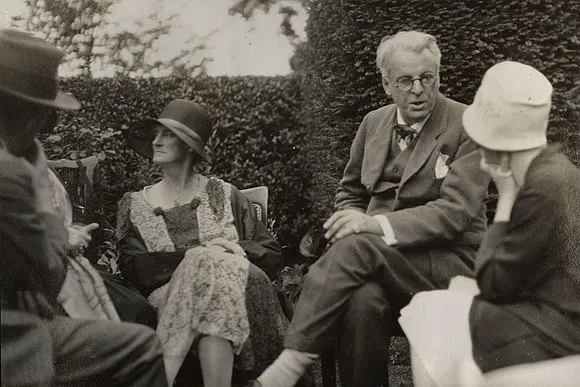 Well if there is one line(or stanza as they call them) I have not forgotten since school it is the final line in this poem:
Tread softly because you tread on my dreams.
With a title such as cloths of heaven, you might be thinking this is a poem related to death. But it is essentially a poem about Maud Gonne, a woman he loved for most of his life although she did not return his feelings.
The poem appeared in the 1984 movie, 84 Charing Cross Road. In fact, I managed to find the exact scene from the film. It is read by the great Anthony Hopkins.
He starts reading the poem at the 1 minute 10-second mark:
Okay, so I have still haven't described what the poem is about. Don't worry, I shall explain it.
So essentially the "Cloths of Heaven" mentioned in the first line are the main theme of this poem. Yeats is saying that he is poor and no matter what he has he feels that he does not have enough to win her heart. A very touching poem where he is terrified that his dream of her love will be destroyed at any time.
As he says
I have spread my dreams under your feet;
The poem also doesn't have any rhythm to it which I imagine is on purpose to put more emphasis on his love for her.
So let's get to the poem!
He Wishes For The Cloths Of Heaven (1899)
W.B. Yeats
Had I the heavens' embroidered cloths,
Enwrought with golden and silver light,
The blue and the dim and the dark cloths
Of night and light and the half light,
I would spread the cloths under your feet:
But I, being poor, have only my dreams;
I have spread my dreams under your feet;
Tread softly because you tread on my dreams.
I hope you enjoyed my simple explanation of this incredible poem. No doubt you can do further reading on this. There is plenty out there.
But before you go, I send out a new weekly top Irish poem every week straight to your inbox every Friday! Along with an Irish joke and some incredible Irish facts. Sign up here, it is completely free!
Cheers and thanks for stopping by,
Stephen Palmer