Births Deaths Marriages reached out to me about the massive increase in requests from people looking to claim official certificates and have supplied this guest post outlining their services.
Pop over to their new Facebook page, like and follow for further updates.
Births Deaths Marriages have been inundated with requests for official civil, Birth / Death / Marriage & Adoption certificates as a result of Brexit and emigration for Republic of Ireland & Northern Ireland Certificates.
Additionally, from people worldwide who are looking to obtain an Irish Passport, emigrants who want to work abroad, get married, buy property and so on.
If people with Irish heritage can show their lineage going back as far as their grandparents (at least one or both parents/grandparents were born in Ireland – Republic AND Northern Ireland), then they too can obtain an Irish Passport / Irish Citizenship.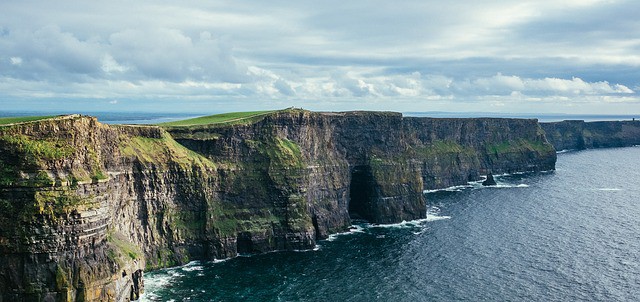 We are dealing with these situations daily so if we can assist you, a relative or friend, please contact us through our website. We look forward to helping in any way we can.
Since 2004, www.birthsdeathsmarriages.ie have a dedicated customer services team on hand during business hours (9 am to 5 pm, Mon to Fri) to assist you in placing your orders on the website and over the
phone.
Being completely customer focussed, we will always respond to your questions and offer you
The benefit of our experience through the search and application process.
We also provide "Apostille Stamps" which are typically required for legal purposes abroad, e.g. Irish Nationals living abroad who are looking for jobs, getting married overseas, foreign adoptions, buying property, dealing with Probate Law etc., will often require a Certificate with an Apostille Stamp, (which authenticates that the document has been issued by legitimate Irish authorities).
Some things to keep mind:
o We pride ourselves on timely dispatch of Certificates and aim to dispatch in 1-2 working days.
o Clients are encouraged to read the information on the website prior to placing an order – specifically the information provided beside each order form.
o This helps us to facilitate an order for the appropriate document in record time.
Our most commonly asked questions are answered on the website and ensure that the application process is simple, stress-free and quick!
Our Customer Service Personnel come from a variety of professional backgrounds and have a broad
understanding of the needs of our clients in a fast-moving and ever-changing world.
During working hours you will always receive an answer to your emails or calls.
We pride ourselves on Efficiency, Clarity of Information and Service to all our valued clients.
Our mission is to provide you with the appropriate Certificates required for all your needs, both at home and abroad.
As an Award Winning Government Sponsored Organisation, we are at the forefront of the Certificate application process in Ireland with many years of valued experience in providing exemplary service to the national and
international Community.
Website T& C's apply.