A new report by CN traveller outlining the top 10 friendliest cities has come out.
Amazingly three popular Irish cities have been named in the top 10.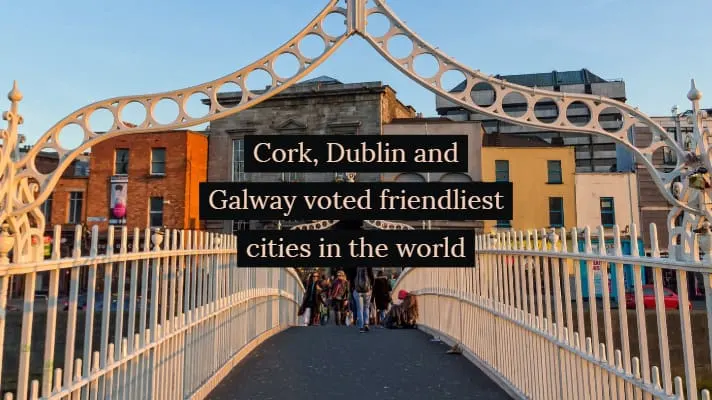 Cork has been named the third friendliest city in the world by Condé Nast in their 2018 August survey.
Galway coming in at number 5!
Dublin coming in at number 8!
It is a great day for Ireland! The travel magazine advised those visiting Cork to 'set aside some time to browse the local art galleries and load up on goodies at the English Market.
It is also worth noting that these were the only cities from Europe to feature in the top ten.
Other cities featured on the list included Puebla in Mexico, Adelaide in Australia, Queenstown in New Zealand, Chiang Mai in Thailand and Victoria, B.C in Canada.
If you enjoyed this post, be sure to share and join my weekly dose of the Irish email newsletter.
Thanks,
Stephen