My Facebook feed was overwhelmed with comments and posts on the latest trailer from Wild Mountain Thyme.
The trailer of Wild Mountain Thyme has also baffled a lot of people as to what time the movie is set. On the plus side, the movie does look pretty entertaining.
However, you would think in 2020 that we would have a better voice coach. Also, Jamie Dornan(known from 50 shades of Grey) is Irish!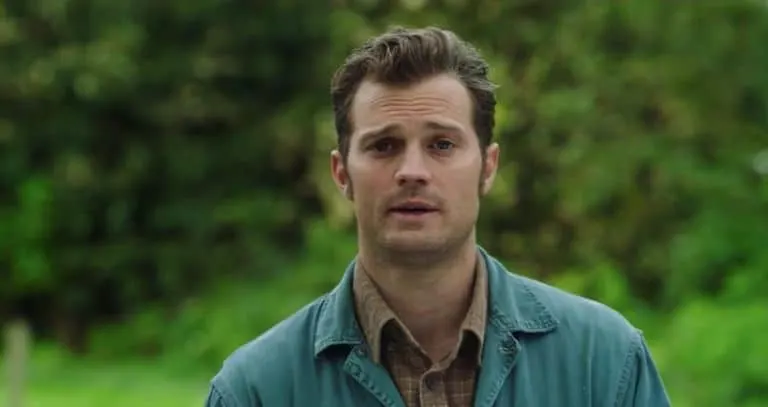 Described as a "moving and wildly romantic tale", the film sees English actress Blunt star as Rosemary Muldoon, a headstrong Irish farmer who wishes to marry her neighbour, Dornan's Anthony Reilly.
On the plus side, it has given the movie a whole lot of attention. Here is the trailer, comment below your thoughts:
The Lord Mayor of Dublin, Hazel Chu, even got in on the act, tweeting: "I needed a laugh today and this did the trick."
Irish writer Marian Keyes summed up the mood of the nation best with her tweet: "Seriously…… this is a CRIME."
Let's take a look at some other bad movie accents and how they can quickly ruin a good movie.
Worst movie accents
John Malkovich in Rounders (1998)
Coming in at number one is the cartoonish-Russian accent portrayed by John Malkovich in Rounders.
Rounders is a casino movie where the theme is high-stakes poker, making the accent feel even all the more out of place.
Casino movies tend to have a certain style to them, often the game of choice for sleek characters à-la Ocean's Eleven and spy characters like good James Bond – much like the Agent Jane Blonde Returns slot game at the popular JackpotCity online casino, which also has a live-dealer poker, though unlike the poker in Rounders it doesn't come with a poorly executed Russian accent…

Russian native-speakers often say that there are no non-Russian actors who could genuinely sound Russian.
Tom Cruise in Far and Away (1992)
Another Irish accent being butchered is by Tom Cruise in Far and Away. A truly unconvincing effort.
Irish may not be the easiest accent for an American to pull off, but it's still surprising to see bad casting.
Tom Cruise plays a young Irishman who moves to America with his misses.
Cruise managed to make the IrishCentral's list of worst Irish accents in Hollywood.
The silver lining as they put it is "it's so bad, it's funny", which sums up most failed Irish accents in Hollywood.
Harrison Ford in The Widowmaker (2002)
Harrison Ford putting on a half-hearted Russian accent comes in at number three.
Ford is one of the best actors around, but he couldn't help but ruin The Widowmaker.
As VikingFlower pointed out on Twitter, it wasn't just Harrison Ford. "Watching K19:the widowmaker. Harrison Ford, Liam Neeson, and the rest of the #badmovieaccents are kinda distracting."
It may have been better for Ford to go completely American because the half-in, half-out accent was very distracting.
It wasn't the best movie all around!
Keanu Reeves in Bram Stoker's Dracula (1992)
We would expect more from Keanu Reeves, which is why his Dracula performance comes in at number four.
High-pitch, dainty, and feminine are three words that come to mind.
It wasn't the best British accent from the Canadian, and it ruined the film for a lot of people.
Nico Jones on IMDB claims
"Francis Ford Coppola's unashamed molestation of Dracula, aided and abetted by the most staggeringly inept fake English accents ever committed to celluloid".

"Every cast member excerpt Gary Oldman turns in a career-worst performance par excellence."
So, it still may be worth watching if you're a fan of the brilliant Gary Oldman!
What other movies do you know of that have some of the worst accents? Comment below