One of the easiest ways to start an argument is to announce the best Irish movies of all time.
I thought about putting my list together of the best Irish movies, but I wanted to be fair and get everyone's vote on the best.
So to find the best Irish movies of all time
All in all, there were thousands of votes.
And the results are in!
These are the best Irish movies of all time, as voted by you. They are for what movie got the most votes; I have also included the movie trailers for these Irish movies.
Before I get to the list, keep in mind that this is a collection of votes, and the results will probably be different from your personal opinion.
That said if you haven't watched some of these Irish movies, head over to Netflix or Amazon, wherever you can watch them.
They are on this list for a reason. They are great Irish movies and great movies for anyone to watch.
Okay, enough talk, let's get to the top 10 Irish movies for St Patrick's day.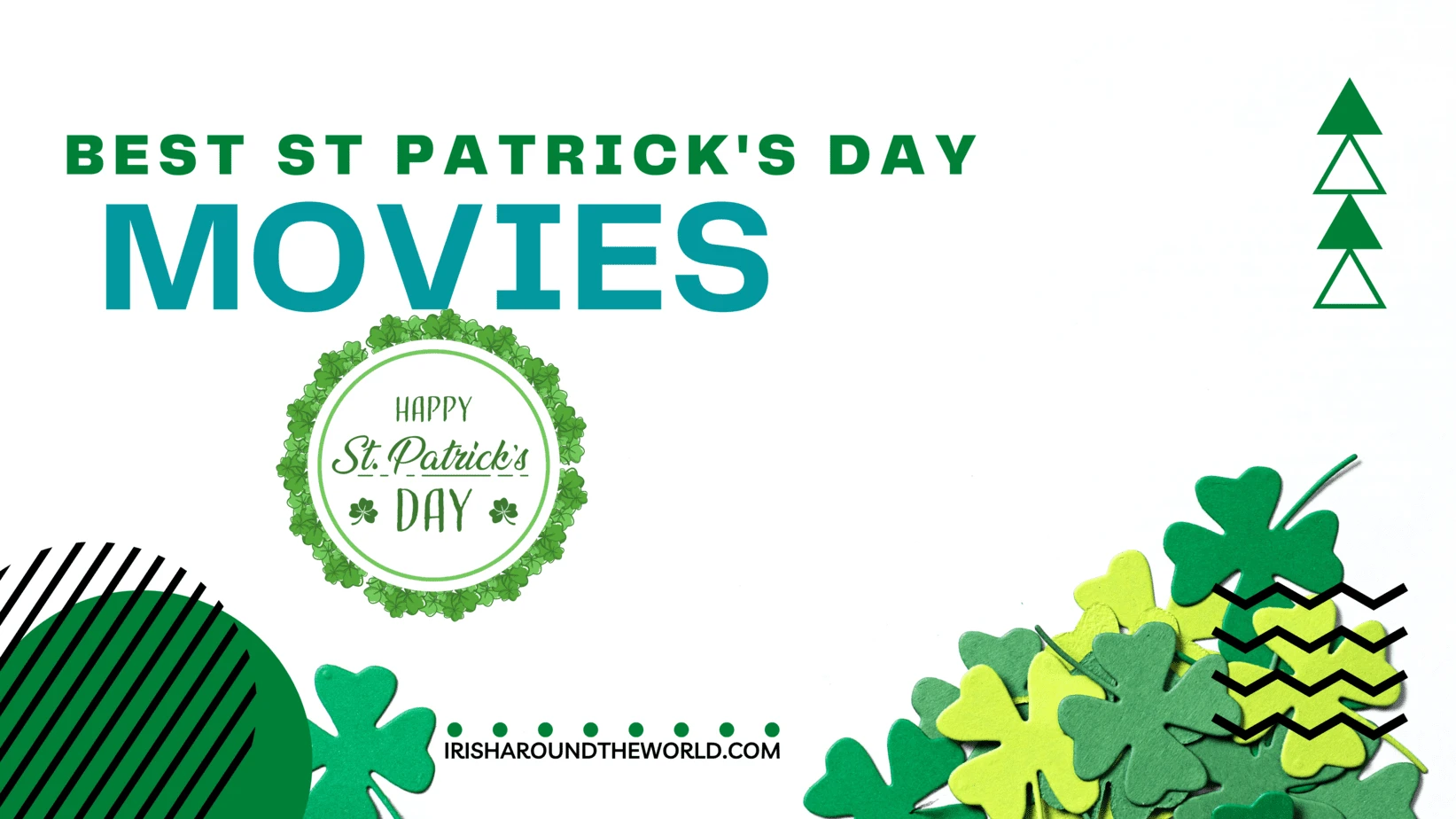 10 Best Irish Movie: The Snapper(1993)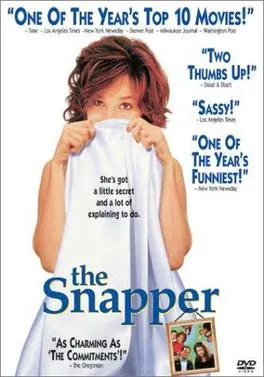 With a score of over 97% on Rotten tomatoes, there is no wonder this made it into the best Irish movie's top ten.

Released in 1993, don't let the fact that this Irish movie is over 30 years old make you miss this classic Colm Meaney plays a particularly entertaining role. The story is about an independent young Irishwoman, unmarried and pregnant, who refuses to tell her family and friends the identity of her baby's father.
A true classic!
9 Best Irish Movie: Ryan's Daughter(1970)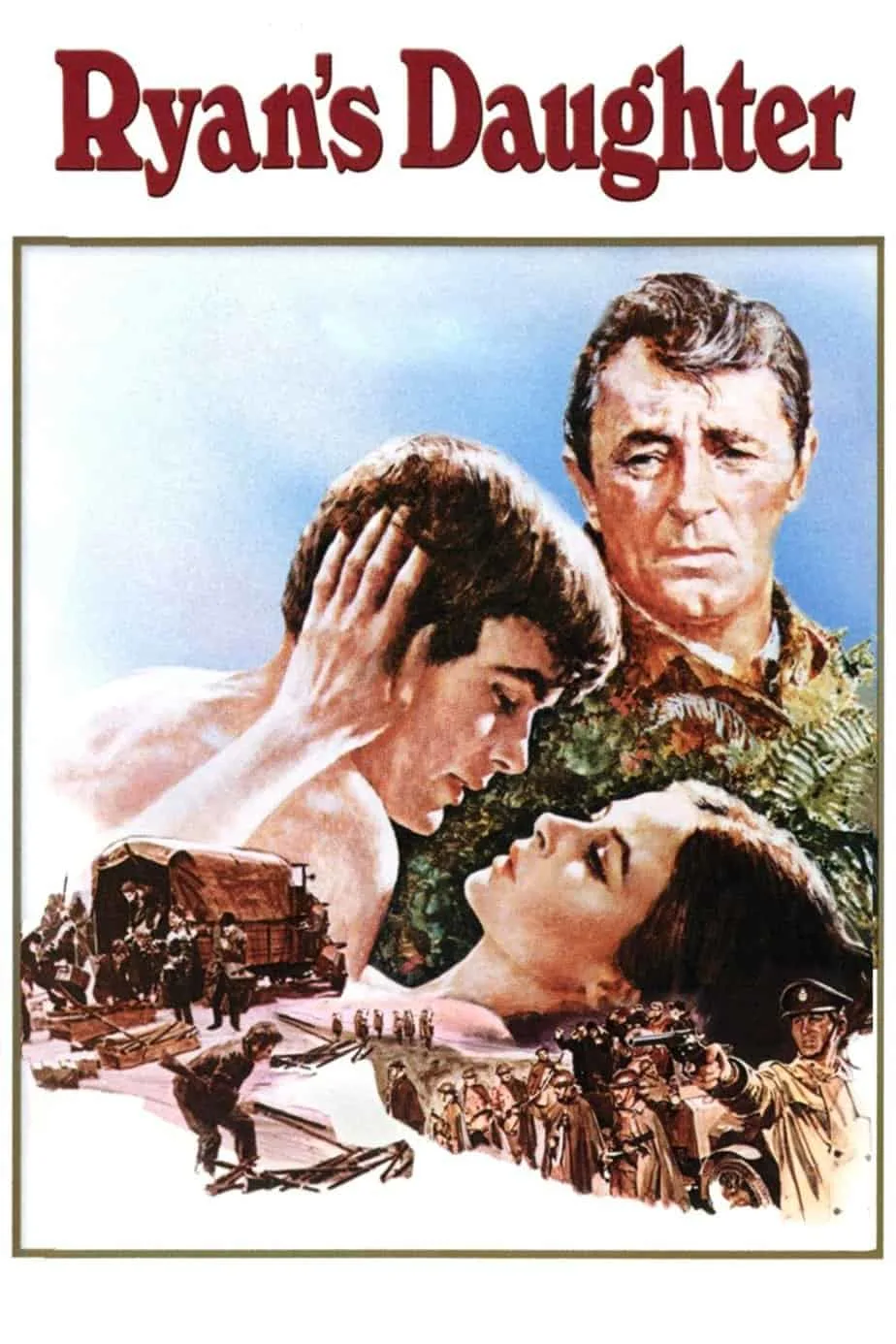 Ryan's daughter is essentially about an epic drama of love and scandal set in a small village on the West Coast of Ireland during World War One.
Trapped in a loveless marriage to a schoolteacher, Rosy Ryan embarks on a passionate affair with a British soldier, but the village idiot unwittingly proves the undoing of the couple.
Again don't let the fact that this is an older movie put you off; It is another classic that has stood the test of time.
8 Best Irish movie: The Field(1990)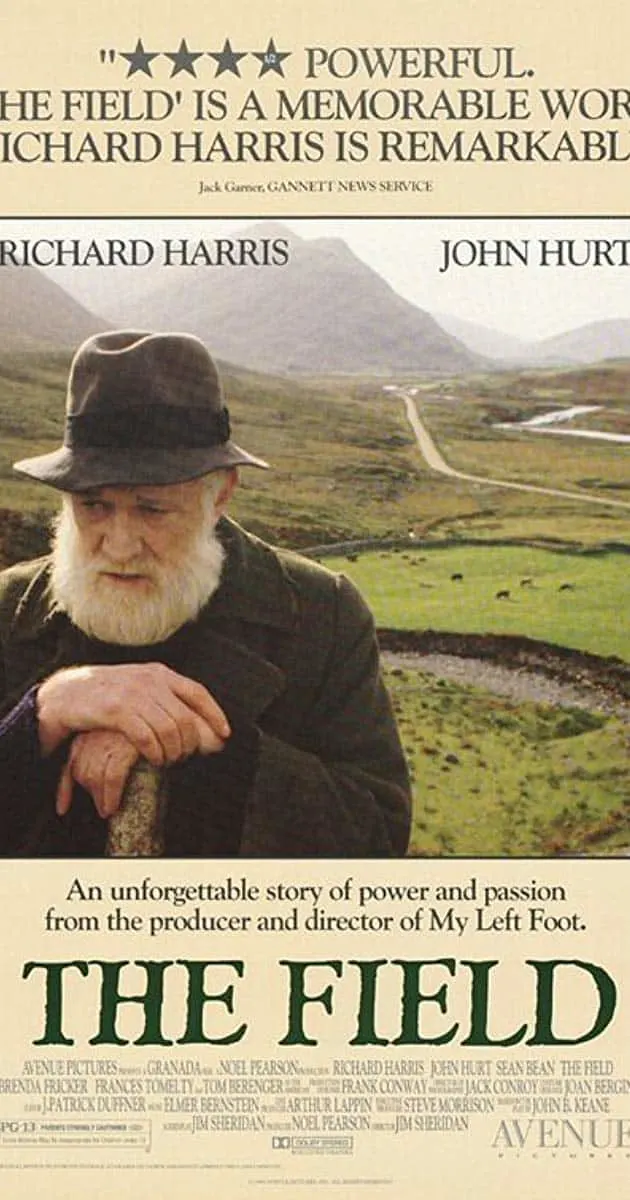 This is about when a field (which has been farmed by the McCabe family for generations) goes up for auction, the patriarch of the McCabe family will stop at nothing to prevent a rich American from buying it.
This movie always reminds me of my school days In secondary school in Cork; this was the movie of choice for many teachers to showcase this epic film.
When I was watching this in school, I thought it was another one of those old Irish movies and had no interest, but when I look back, I realise what a fantastic Irish movie it is.
This would be much higher on my personal list of the best Irish movies, but again, that is biased.
If you have not watched this yet, I highly recommend giving it a watch. This is a good movie for St Patrick's day.
7 Best Irish movie: Angela's Ashes(1999)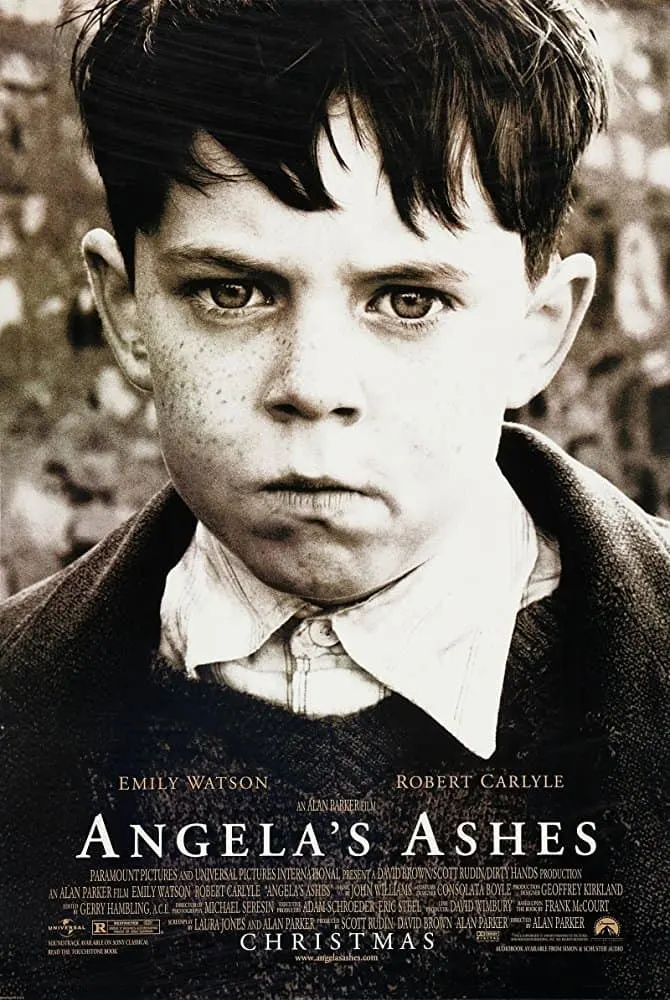 This is another classic Irish movie Based on the best-selling autobiography by Irish expatriate Frank McCourt; Angela's Ashes follows the experiences of young Frankie and his family as they try against all odds to escape the poverty endemic in the slums of pre-war Limerick.
If you have not seen this movie before, I suggest reading the book before watching it. Angela's Ashes is a gentle movie about love, suffering, striving, and eventually triumphing. There are no explosions, no aliens, no car crashes, no easy answers.
The acting is uniformly excellent, with Robert Carlyle's performance as Malachy McCourt especially outstanding Beautifully photographed, funny and devastating by turns, Angela's Ashes is an experience to be treasured.
6 Best Irish movie: Waking Ned Devine(1998)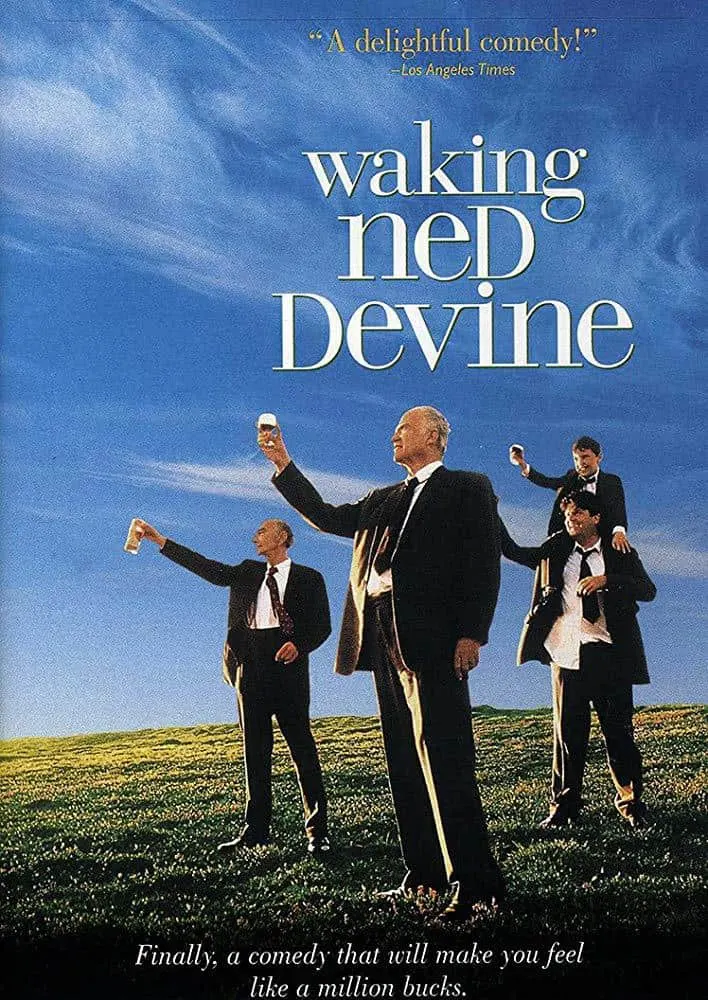 I have to admit that I didn't see this movie before making this list. I found it to be a very quirky comedy, A very entertaining film about what would likely unfold if someone in a small Irish village won the lottery.
Jackie O'Shea lives in a quiet little village beset by the kind of gossip typical in such communities.
When he finds that someone in the village has won the lottery, Jackie is obsessed with finding the winner.
After a lengthy process of elimination, Jackie concludes that his friend Ned must be the winner.
5 Best Irish movie: My Left Foot(1989)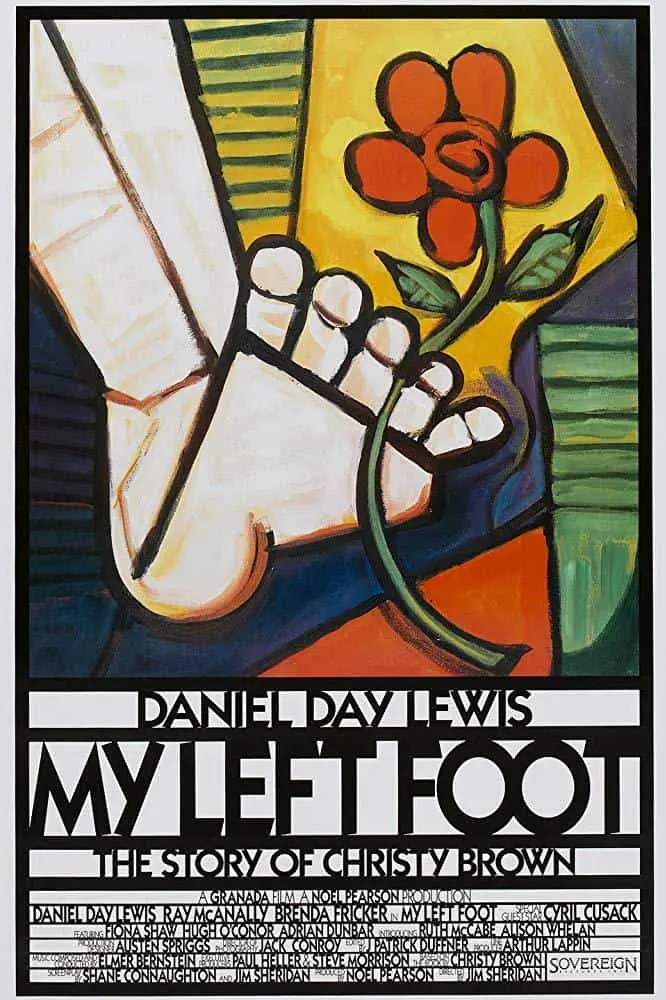 This movie had no official trailer. Well, at least none is publicly available, So I found this brilliant fan-made trailer that does a great job of showcasing the Irish movie.
Daniel Day-Lewis is one of the best actors of our time and one of my favourites. It is incredible how much he throws himself in each of the characters he plays, making them real.
Jim Sheridan's "My Left Foot" is a riveting, unsentimental bio-drama about Christy Brown, the man who was born with cerebral palsy in a Dublin slum; who became an artist and a writer and who found a love of his life.
4 Best Irish Movie: In the Name Of The Father(1993)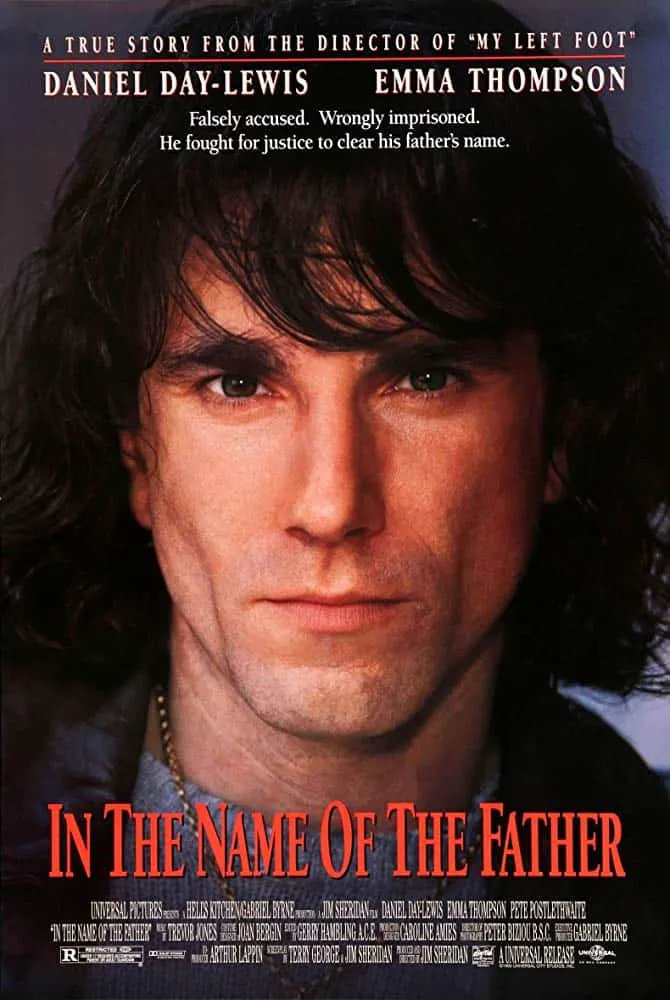 Another Daniel Day-Lewis classic A man's coerced confession to an IRA bombing he did not commit results in his father's imprisonment as well. An English lawyer fights to free them.
This is not just one of the best Irish movies of all time. It is one of the best movies ever made.
While this movie was released in 1993, it is still relevant today. It feels like it could have been made tomorrow.
If you haven't seen this movie be sure to watch It is a true story and one that will stay with you for a long time.
3 Best Irish movies: The Commitments(1991)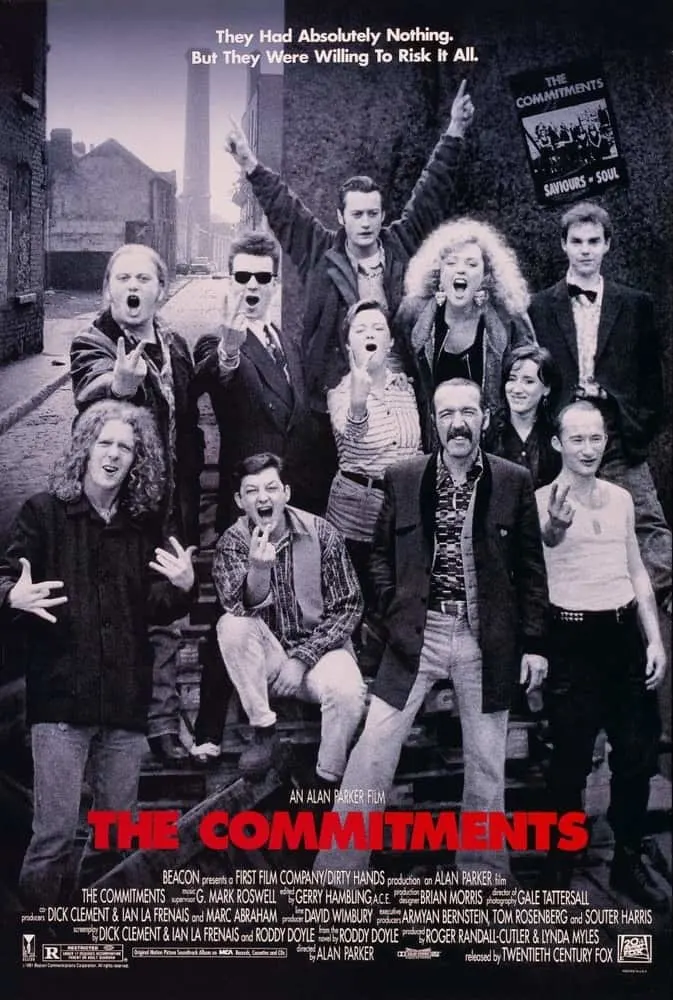 Decades after its release, Alan Parker's joyous film is still filled with musical excitement, memorable characters, hilarious comedy, and a heartfelt portrayal of working-class Dublin.
If you are looking for a great comedy to watch this St Patrick's day, I would highly recommend it!
This movie doesn't have expensive movie stars, but this group of unknowns light up the screen.
This is a feel-good film that does not rely on conventional feel-good plot devices.
There are no group hugs, no plot conveniences, no trite happy endings.
Just a shrewdly observed and wittily captured a human story about people who dream of making it out of their dreary world, And isn't that something we can all relate to?
2 Best Irish movies: The Wind That Shakes the Barley(2006)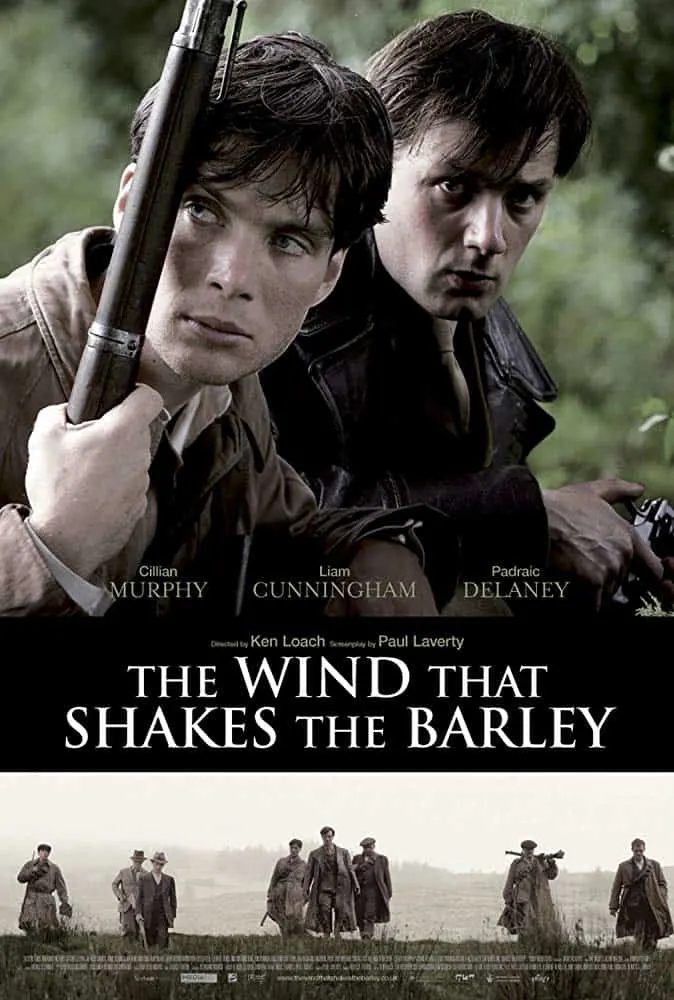 Against the backdrop of the Irish War of Independence, two brothers fight a guerrilla war against British forces.
An excellent film that outlines that tragic period of Irish history.
Anyone wanting to understand the modern-day troubles in Ireland MUST see this film to understand things better.
This movie will stay with you for a long time.
1 The best Irish movie of all time The Quiet Man(1952)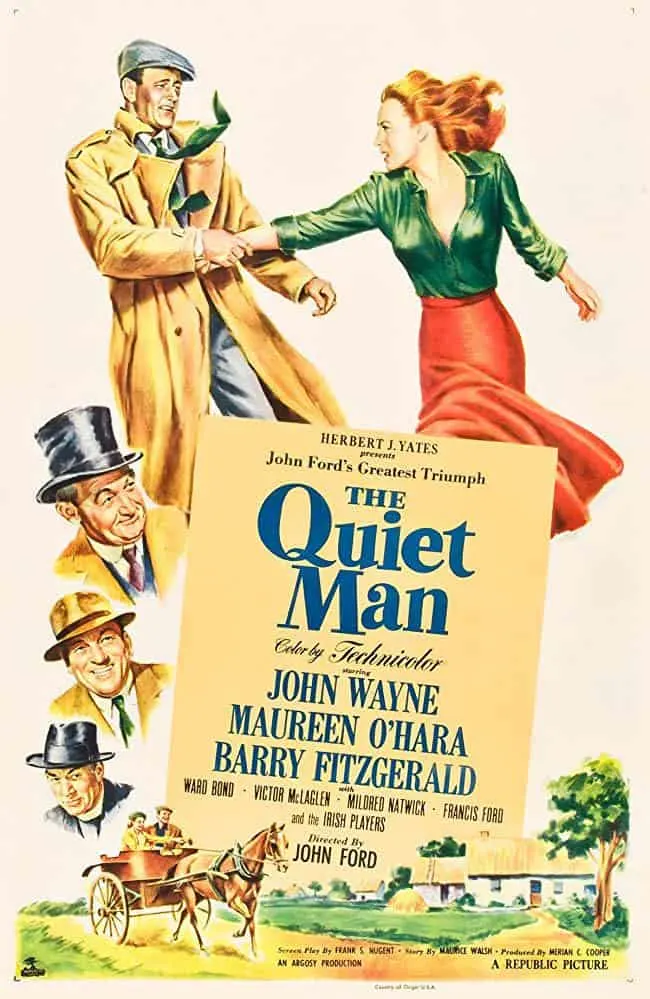 Love it or hate it, this is the best Irish movie as voted by you. It received double the number of votes to any other Irish film on this list.
It is an iconic movie that has a large number of people who dislike it and love it.
This movie is probably one the most-watched Irish movies every St Patrick's Day!
Will you be watching this movie on St Patrick's day?
Other worth mentions for the best Irish movies:
Now don't get me wrong, there are SO SO many more epic Irish movies out there. Some other ones that made the list include:
The Magdalene Sisters
Bloody Sunday
The Boondock Saints
Into the West
The Guard
The Boxer
Black '47
The Siege of Jadotville
War of the Buttons
Song for a Raggy Boy
The Young Offenders