Now you might be saying "ahh sure St Patrick's day is ages away!" But it is less than 67 days until the big day. Probably even closer depending on when you are reading this.
You could argue that most of the world celebrates St Patrick's day but there are certain locations around the world that take it to the next level!
These are in no particular order. I couldn't rank them because they all have their own unique pros and cons. Well, to be honest, they are all pro's haha.
1. Best place to celebrate St Patrick's day: Dublin, Ireland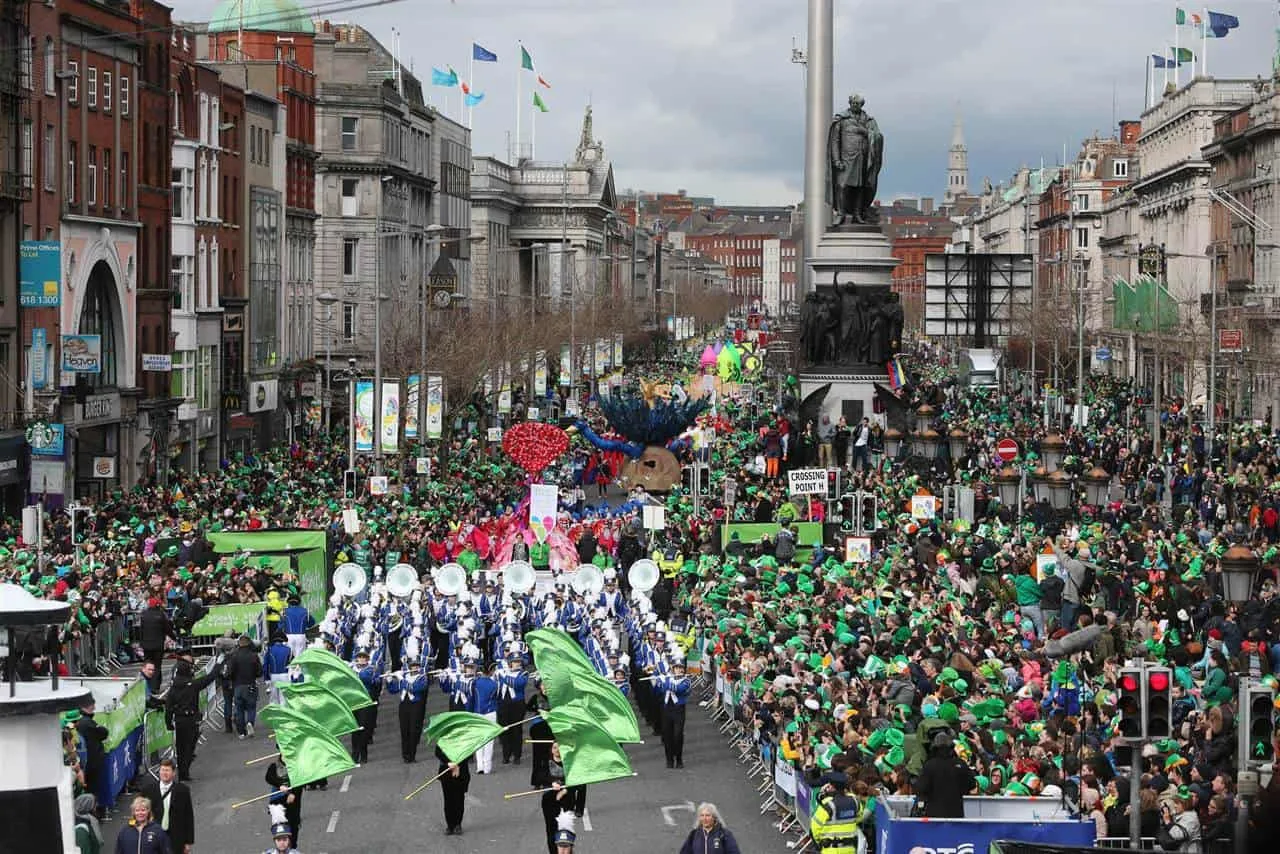 Dublin! Yes indeed. The streets are full, the Guinness is flowing and everyone has a smile on their face. Ireland is one of only two countries in the world that have a national holiday on St Patrick's day.
Don't worry the second country is on this list. The parade is part of Dublin's five-day festival (13-17 March) that features beer and whiskey festivals, funfairs, and free live music.
Trust me you will have great craic in Dublin!
You can see all the events happening in Dublin here.
2. Best place to celebrate St Patrick's day: Chicago, USA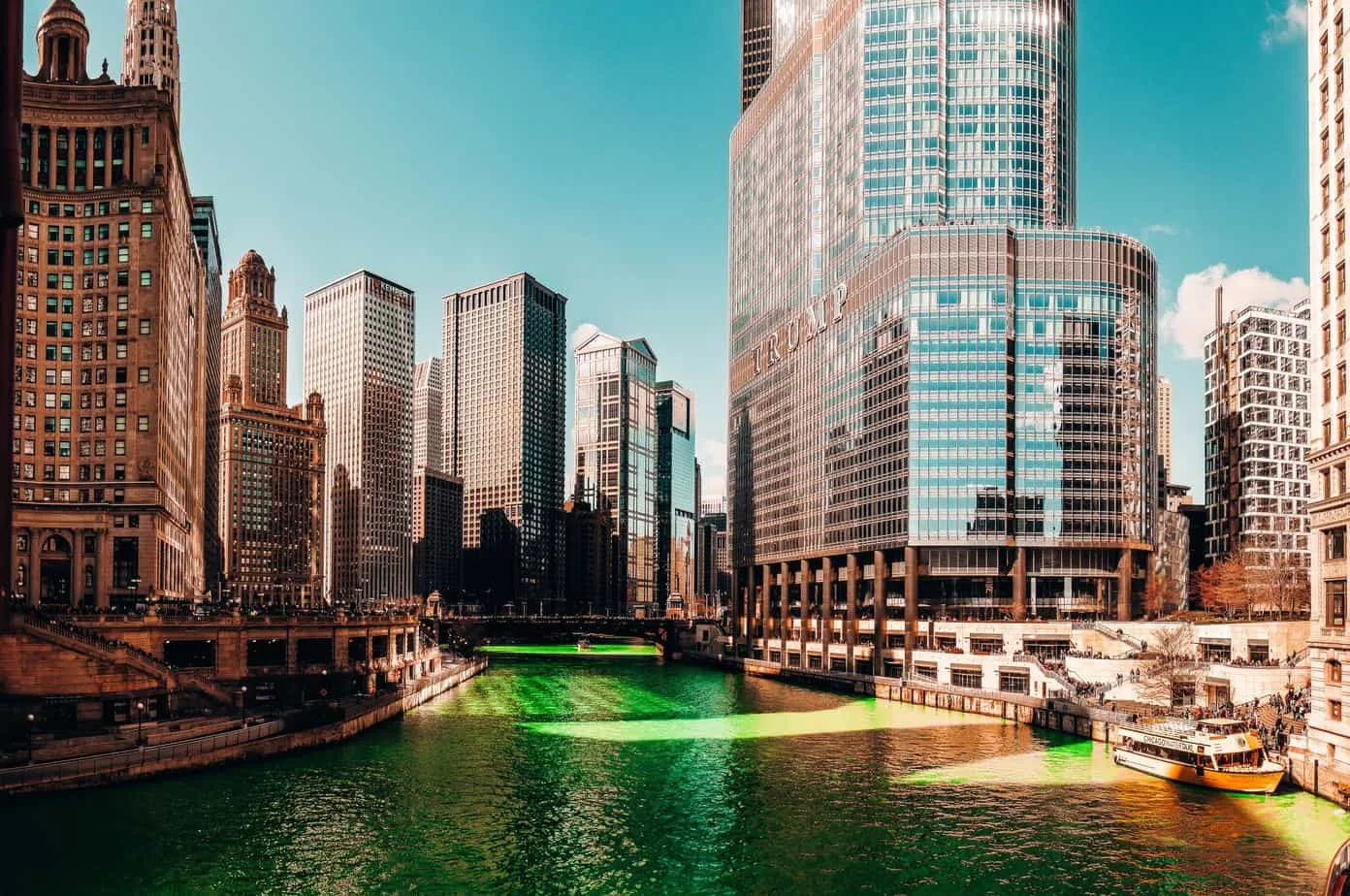 If there is a second place that goes 120% on St Patrick's day it is Chicago! They dye the river green just for this occasion. You might be thinking that they just started this tradition. But in fact, they have been dying the river for over 60 years!
Don't worry dye is environmentally friendly, the river is dyed with 40 pounds of environmentally friendly dye.
You can see everything that is going on in 2020 on Choose Chicago
3. Best place to celebrate St Patrick's day: Montserrat, Carribean (BOT)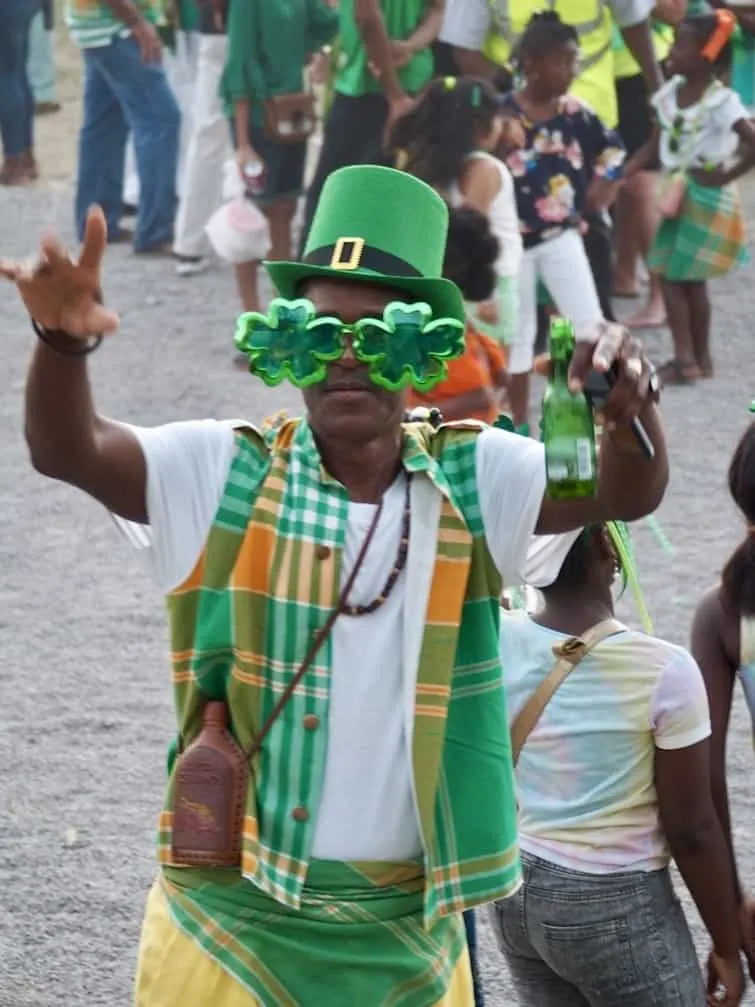 Looking for an extremely unique St Patrick's day this year? Montserrat is calling your name. To be on Montserrat for the St. Patrick's Festival is to feel both the vibrant culture of the island and the unique history that ties them to this day.
The Caribbean Island of Montserrat is the only place outside of Ireland where St. Patricks Day is a national holiday.
On this day, visitors passports are even stamped with a shamrock.
They don't take this celebration likely. In fact, the St Patrick's Festival is a weeklong celebration highlighting Montserrat's African and Irish heritage.
It culminates on St. Patrick's Day, March 17.
The celebration also commemorates the thwarted slave uprising which was planned on that very day, back in 1768. Highlights of the festival include African and Irish music performances, a freedom run, and a recreated slave village and feast.
You can learn more about the Black Irish here.
For event details and what is happening on St Patrick's day visit their official website here.
4. Best place to celebrate St Patrick's day: New York City, USA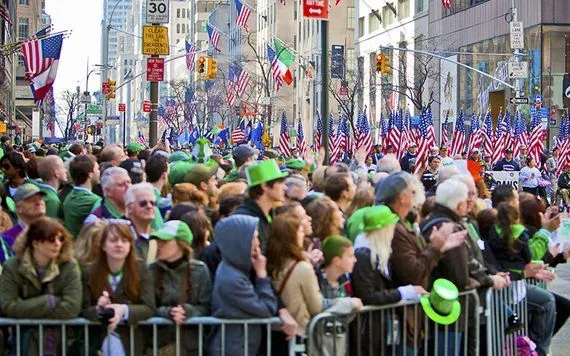 I know, I know another US destination. But you can't ignore the fact that New York arguably has one of the biggest St Patrick's day celebrations.
It is in fact the biggest! With more than over 230,000 marchers and over 2 million spectators, the St. Patrick's Day Parade in New York City is the world's largest St. Patrick's Day parade.
Which makes it a more than worthy addition to this list. On this day you will find the streets green and plenty of green beer.
The parade kicks off on 44th Street at 11 am and marches up 5th Avenue to 86th street, passing St Patrick's Cathedral along the way. Be sure to get there early for a good spot and wear something green!
Full event details on their official website here.
5. Best place to celebrate St Patrick's day: Sydney, Australia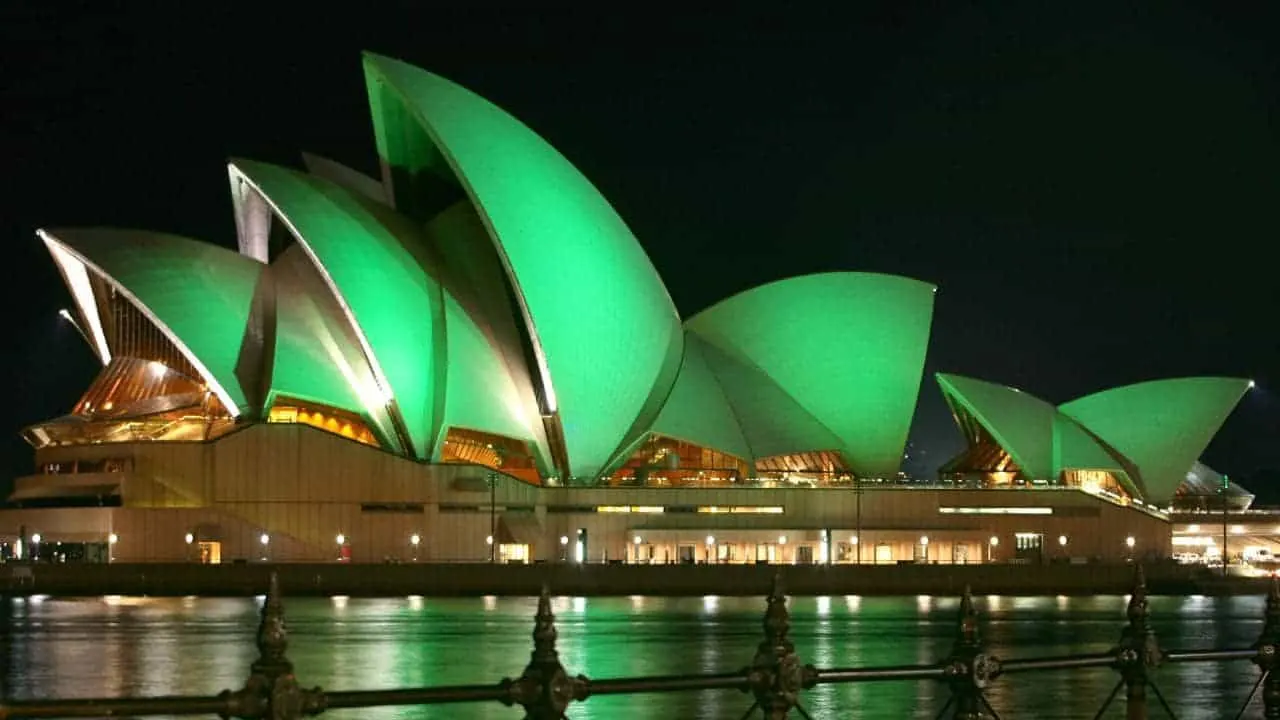 You might be unsure about this. But Sydney has had a lot of turmoil in recent years. Even one year the St Patrick's day parade was cancelled due to funding issues.
Sydney used to hold the second biggest St Patrick's day festival after New York! But since 2015 there has been a yearly struggle. But the Irish community in Sydney have pushed through and this year is set to be a great celebration.
The largest community of Irish immigrants in Australia resides in Sydney and my other blog Irish Around Oz has an incredible Facebook community in Irish Around Sydney.
This year is set to be great. For more event details visit their Facebook page.
Where will you be celebrating St Patrick's day in 2020?
This list is but a tiny selection of the amazing celebrations that will take part around the world. Other popular locations include London, Buenos Aires, Boston and many more.
Thanks for stopping by and be sure to sign up to my weekly dose of Irish where I share all things Irish straight to your inbox. Join here for free.