I do love to play some video games from time to time. So I thought, why not put an article together that you may not have known been set in Ireland!
Over the years, video games have been set in various locations, from Call of Duty: Modern Warfare, which is based in the fictional setting of Urzikstan, to games like GTA 5 that feature Las Vegas heavily throughout. Thankfully, alongside music and the arts, Ireland has also been featured in various video games in recent times.
After all, given its stunningly beautiful landscape and the vast amount of greenery, Ireland is the perfect setting for various games. Even in 2022, there are popular games based in Ireland, with people playing popular titles like the Irish Luck slot game while also choosing to play as the Irish national team on hugely popular football games like FIFA 22. As a nation, Ireland has undoubtedly impacted various video games and continues to do so.
Some of the past releases that were set in the country that we're focussing on in this specific piece, though, mainly because it helped shape the success of many games. So, without further ado, below is a look at five memorable video games set in the Emerald Isle.
Assassin's Creed: Valhalla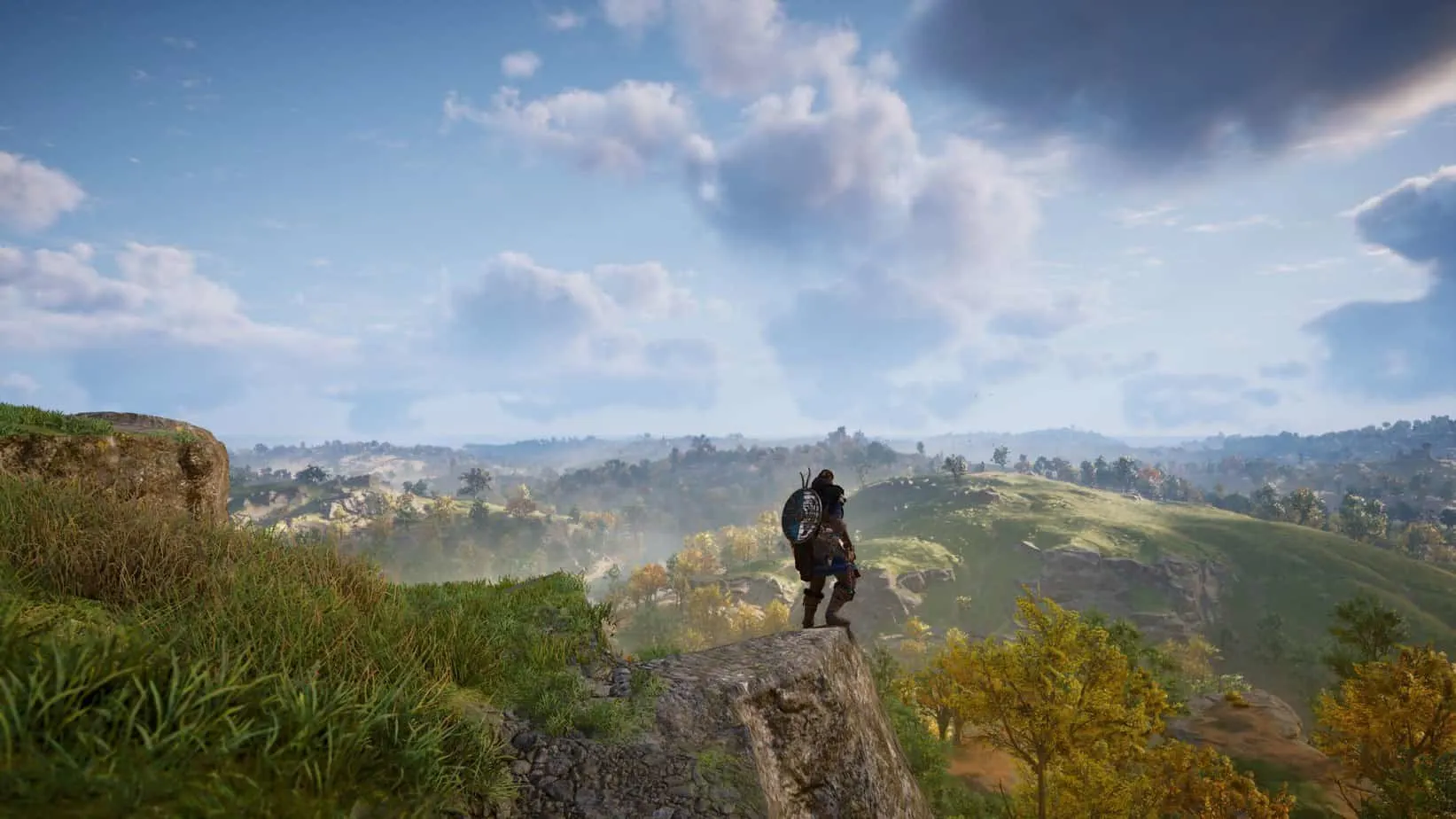 Set over 1,100 years ago during Viking expansions into Britain and Ireland, Assassin's Creed: Valhalla provided an authentic representation of Ireland, especially when compared to several other rather lazy efforts in the past.
Featuring characters such as Bárid mac Ímair and nods to medieval Ireland throughout, Assassin's Creed: Valhalla is a pleasurable gaming experience for Irish people in particular. Players can even explore the Giant's Causeway and Dublin, alongside other well-known locations.
Broken Sword: The Shadow of the Templars
A point-and-click classic, the Broken Sword series of games were hugely popular back in the day. Available to play on PC machines and miniature handheld devices like the Game Boy Advance, Broken Sword: The Shadow of the Templars featured Ireland throughout, although some places were fictional, such as the village of Lochmarne.
The game also included some Irish stereotypes to hammer home its Irish theme further, but it did it rather well overall, although the Irish accents could have done with more work.


Folklore
A popular 2007 release, Folklore was based on Irish mythology in what was nothing short of an action role-playing masterpiece. Available to play on PS3, a lot of the game was set in the coastal village of Doolin. Some of the characters even had Irish-sounding names, too, like the Faery Lord. With its excellent animations and comic style, Folklore is a game that many members of the gaming community remember fondly.
Gaelic Games Football
Probably the most Irish game on the list, Gaelic Games Football was created in what was a clear attempt to expose the sport to a global audience and, ultimately, help promote Ireland's Gaelic NFL. Sadly, though, the game is memorable for all the wrong reasons.
Gaelic Games Football failed to hit the mark and compete with other hugely popular sporting products such as FIFA and the UFC series of games.
The game's gameplay was a particular issue for players, the commentary was annoyingly repetitive, and it didn't even feature any real-life players fans could identify with. At least some of the stadiums were recognisable, but ultimately Gaelic Games Football flopped.
Need for Speed: ProStreet
The Need for Speed series of games are seemingly never-ending, but one of the best of the lot has to be Need for Speed: ProStreet.
The game, which was the eleventh instalment of the entire series, featured some famous tracks from Ireland as players could experience the likes of Mondello Park in Co. Kildare.
That's it. Do you know of any other video games set in Ireland? Comment below and let me know. I hope you enjoyed this article, and be sure to subscribe to my weekly dose of Irish here.