Go pretty much anywhere in the world, and you're sure to find an Irish expat community. It doesn't matter if it's Europe, America, Asia or Australia, it seems the Irish are everywhere.
While it's generally true the Irish love to get together and party, they also stick together to help each other out and offer support, whether it's advice about the best places to live, cool entertainment venues, sporting occasions or starting a business.
The Irish pub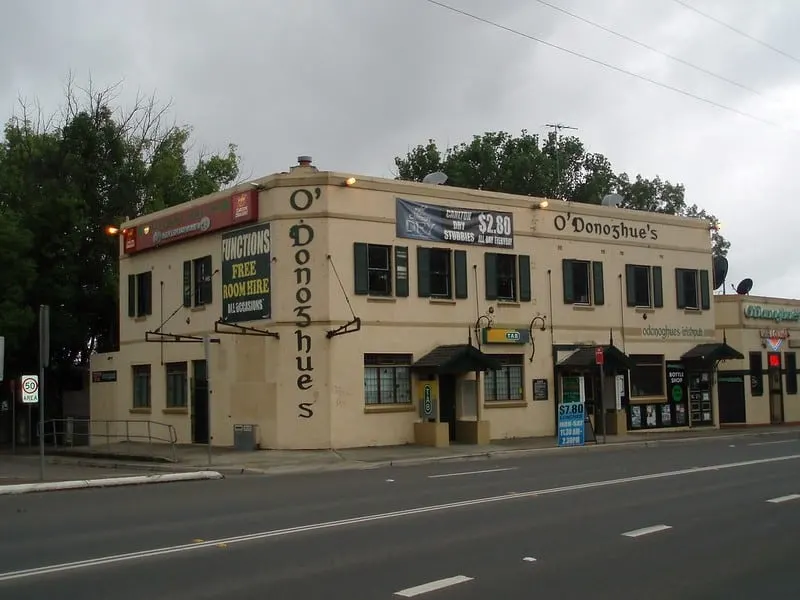 It's hard to think of any country that doesn't have Irish pubs; there's always a cold pint of Guinness waiting at a bar somewhere.
From Moscow to Lagos in Nigeria, and from Brazil to Las Vegas, an Irish pub, frequented by expats as much as locals and visitors, is always popular.
Even in far-flung places like the town of Emu Plains, near Sydney in Australia, the Irish bar is a popular destination. O'Donoghues sounds as Irish as they come, and that's exactly what punters get.
Great sporting get-togethers
With so many Irish ex-pats living all over the world, they turn up to support their home country whenever Ireland plays an international sport.
Ireland rugby is well supported when it plays in the Six Nations against England, Wales, Scotland, France and Italy – but when the Irish football team plays anywhere in the world, there's always a big green following.
Unbelievably, when Ireland played Italy in New Jersey during the 1994 World Cup, it's estimated 50,000 Irish somehow got tickets for the game at the Giants Stadium.
The stadium, which had a capacity of 75,000, was a sea of green. Such was the support that the Irish ran out 1-0 winners against one of the tournament favourites.
No doubt the large Irish ex-pat population in nearby New York accounted for many in the crowd that day.
Business networking and support
Supporting each other isn't just about having fun and watching sport, even though those are two significant drivers of entertainment for the Irish.
Like any community in a country far away from home, there's a solid support network in business.
With the rise in coworking office spaces, where those working for themselves or as part of a small start-up can share office space and facilities, there is ample opportunity for Irish expats to meet up and support each other's business efforts.
These offices offer a low-cost entry into getting office space while mixing with like-minded business folks.
In the US, for example, there are plenty of coworking spaces such as The Wharf in Washington DC which, as luck would have it, is just around the corner from an Irish gastropub – Kirwan's on the Wharf – a double win for thirsty or hungry ex-pat business folks!
Community forums offer plenty of advice
If you are living in Ireland and considering moving abroad, then it's likely there will be an existing expat community there.
In most of Europe, this is the case, but it's also true in some of the bigger cities of the world, like in the US or Australia.
Many of these communities will have a web forum or social media group for chatting and sharing info.
It's an excellent idea to seek these forums out before you move. For one thing, you can pick up some good or bad vibes about the place where you intend to go. If your mind is made up, you can ask lots of questions and the chances are the expats will be more than happy to help.
Such as my blog for Irish people making the move to Australia.
Once you've made a move, forums are a great way to keep in touch with other people nearby, supporting each other and receiving advice.
What better way to find out where the best places to live are, whether any jobs are going or who the best mechanic is to repair your car?
You can also find lots of blogs offering advice for Irish travelling to places like Spain.
Home-from-home support for the Irish
So, there we have just some of the ways that Irish ex-pats can meet up and support each other, no matter where they live in the world.
There's always an excuse to party together, such as St Patrick's Day, which is celebrated everywhere – even the Sydney Opera House turns green on St Patrick's Day!
It certainly gives you a lovely, fuzzy feeling inside to know that such a small country in the scheme of things can be so well represented no matter where you go, from America to Australia and seemingly everywhere in-between.
And remember, by being willing to help and support others, you'll be rewarded with support when you need it yourself.