On my other site for Irish moving to Australia, I posted a much-needed update to the world's top 5 Guinness drinking countries.
But I was curious to find out the top ten Guinness drinking countries. There was zero information online, and I scanned countless articles to find who ranked in the bottom 5.
So I reached out to Guinness directly, hoping they could shed some light.
And…
They replied with the top 10 list! So I am incredibly excited to be sharing the top 10 Guinness drinking countries in the world with you today.
Before we get to the top 10, let's first discuss how much Guinness is consumed. The results surprised me!
Some facts about Guinness:
Every day, over 10 million pints of Guinness are being enjoyed worldwide.
Every year, more than 1.8 billion pints are being sold! <- wow
The perfect pint of Guinness takes around 120 seconds to pour.
One pint of Guinness is around 210 calories.
The iconic Irish harp symbol on Guinness was once contested with the Irish free state government of 1922. They wanted to use the symbol, but they had to turn the harp the other way round. This was because Guinness had trademarked the harp symbol in 1876.
Incredibly they have used the same symbol since 1876! With a few slight modifications, of course.
But enough about Guinness facts, let's get to the real reason you are here today!
The top 10 Guinness drinking countries in the world!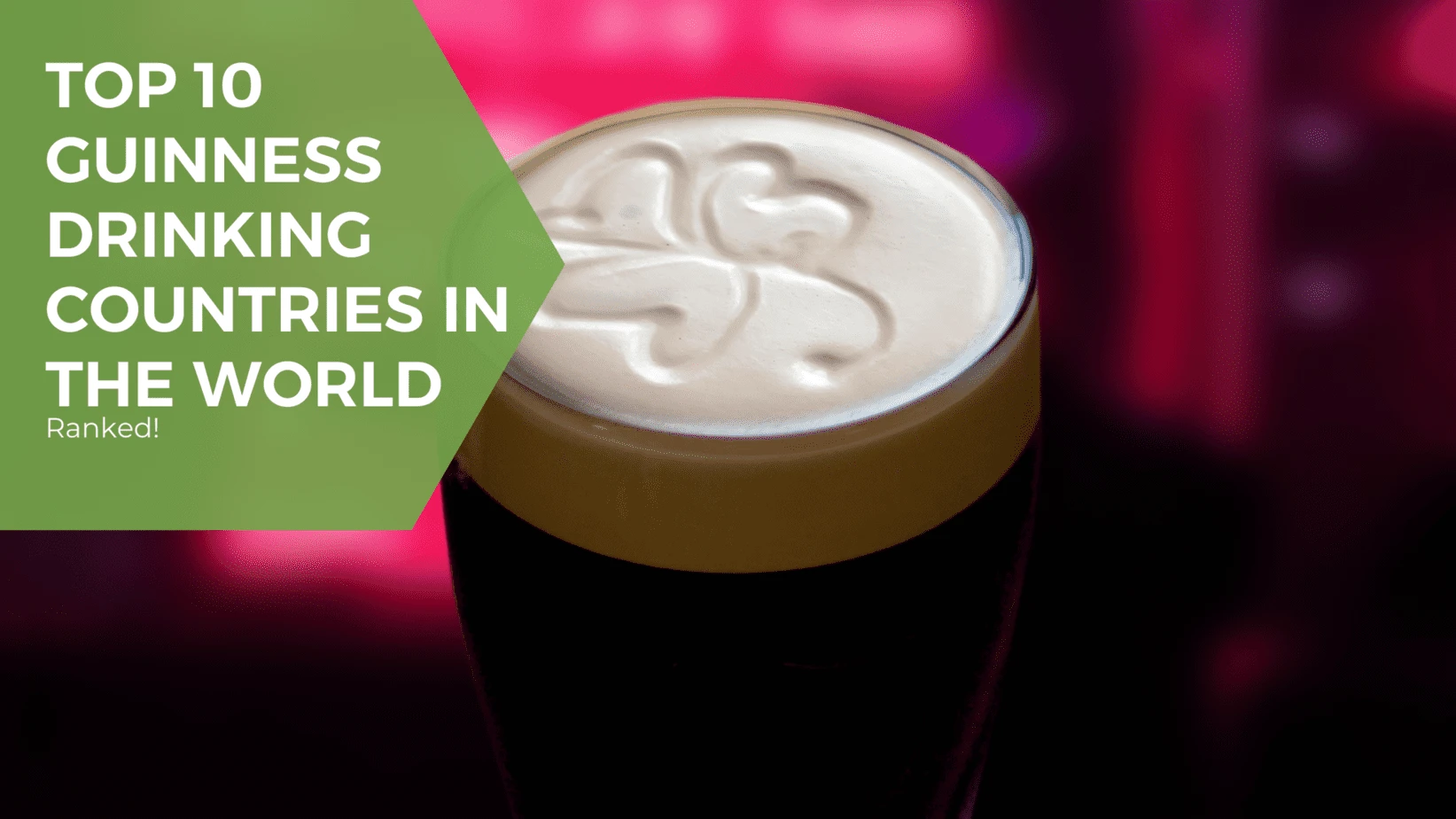 Canada

Malaysia

Indonesia

Ghana

Kenya

Cameroon

USA

Nigeria

Ireland

UK
Sources: Guinness Archives, Guinness Storehouse
Did the results of these Guinness drinking countries surprise you?
There are certainly a few countries on that list that I didn't expect to be there.
If you enjoyed this post, be sure to give it a share and sign up for my weekly dose of Irish, where I send an email with all things Irish straight to your inbox every Friday.
And if you are interested in some more Irish facts, there is over 50 here.