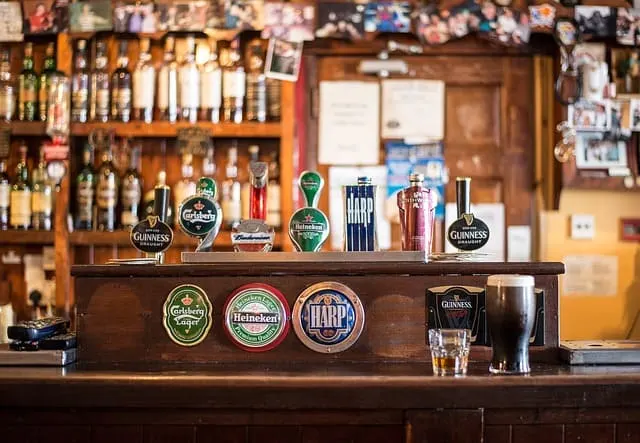 The Emerald Isle is renowned for its beauty, history and its friendly people.
People all around the world claim Irish ancestry and celebrate it with pride.
While the island itself, North and South, has a total population of roughly 6.3 million, it may surprise you to know that up to 80 million people worldwide claim Irish ancestry.
If you are seeking a perfect holiday, a pilgrimage to the land of your forebears, or if you simply live here and want something to look forward to in 2019, look no further.
Here we gather some of the best events and things to do on this small but ancient island in the coming year.
Electric Picnic festival
Probably Ireland's best music and arts festival. Attracting huge crowds every year, this (originally quite small) festival has grown into something very special and very large.
With some of the best musicians in the world gracing its stages and the hippy-tastic artsy atmosphere, Electric Picnic is not to be missed.
Take a look at some of the photos from 2018 to get a sense of what the festival is all about.
Tickets sell out fast, so make your plans early and get yourself to Country Laois in September 2019.
Waterford Film Festival
Held on the first weekend of November, this three-day celebration of local, national and international filmmakers and writers provides entertainment and escape par excellence.
Originally created in 2007 to provide a platform for independent films in Ireland, this event has grown into the best festival of its kind throughout Ireland.
Not to be missed.
Culture Night -Belfast
Pretty much what it says on the tin. Held in mid-September, this wonderful night is a celebration of all things culture, with the whole city centre being taken over and transformed.
There is music around every corner and in every pub.
Magnificent works of art can be found on the streets, along with pop-up theatres. Even Street Countdown makes an appearance (by all accounts, exactly like regular Countdown, except it's played on the streets).
There is so much going on during this one night that the founders had an app developed to help guide you through the streets and truly get the most out of the night. Family-friendly and fun for all.
Pub Crawl – Dublin
As a world city, Dublin is a bustling metropolis that wears its history openly in its buildings, people, street names, and, most of all, its pubs.
Exploring this city is an event on its own. Ireland is famous for its traditional bars, so famous in fact that you can find an Irish pub in almost any city in the world.
A day in Dublin is not nearly enough to explore its culture and history, but a good way to cram as much experience as possible into one day is with the ultimate pub crawl.
This will take you through the venerable streets of the fair city into some of the world-famous pubs, some of them as steeped in history as any museum.
St Patricks day
This most hallowed Irish day, and arguably Ireland's biggest cultural export, is celebrated throughout the world, but nowhere celebrates it quite like home.
The choice of where to spend the day is the main concern but wherever you choose this March 17th, there are going to be celebrations to beat the best of them.
Dublin, being the biggest city, has the largest parades and events, and attracts the largest crowds. If you spend your St. Patricks Day in Belfast and are feeling brave, take a short trip through the Holylands (a collection of streets near Queens University with names like Jerusalem Street and Palestine Street).
This is a sight to see, as the party always spills out onto the streets and a sea of thousands of students in green football t-shirts quite literally clamber over the roofs of the terraced street.
Causeway Coastal Route
Take a drive along the North Coast of Ireland to truly see the beauty of this small island.
Rated among one of the best driving routes in the world, there is a perfect balance of the wild country, breath-taking cliffs, world wonders, and picturesque beaches.
There is so much to see on this route that you will want to take your time. Stop by the Old Bushmills Distillery to see how the world-class whiskey is made, see the unique Dark Hedges which made an appearance on Game of Thrones, explore the Giant's Causeway, Dunluce Castle, the Carrick-a-Rede Rope Bridge and so much more.
This is a perfect way to explore Northern Island, as the start and end points are the two major cities in the North: Belfast and Derry/ Londonderry.
This is only a brief guide to some of the amazing things going on in Ireland, but as you can see there is no lack of attractions on this little island.
Ireland is bursting with history, culture and celebration; enough to bring people from all over the world to our humble shores.
It's a good thing too, people certainly don't come for the weather.