The 67-year-old Irishman appeared out of nowhere a few weeks on his Instagram page Sing And Step with Padraig.
I enjoy watching the Today show on RTE and was pleasantly surprised when they interviewed Padraig on the show yesterday. It is so refreshing to see someone outside of the traditional "influencer" look taking to Instagram.
Padraig Howley from County Clare has gone from thanking people for 100 followers to now over 75'000. After the doctors told him that he needs to make a health change he took to Instagram with a journey to create a healthier and better life.
I am wishing him the best of luck in his journey!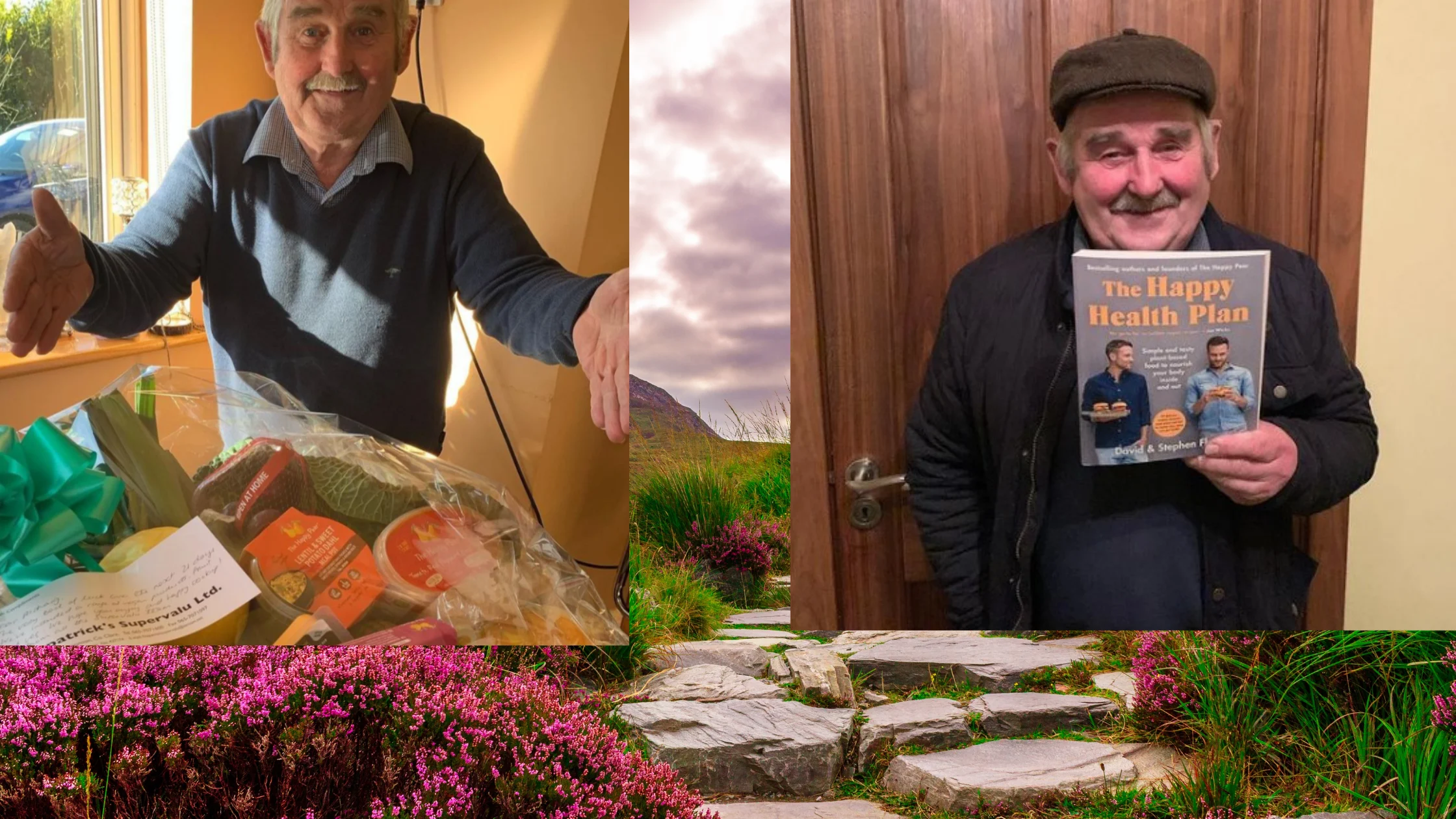 As he quotes on his bio:
On a journey to get fit and sing a few songs along the way.
Daily goal of 10,000 steps
Attempting to go vegan for 21 days🌱
Staying positive
How did it all start for Padraig?
Telling Ray Darcy on RTE radio:
The reason I'm on the journey, Ray, is I have been suffering with pain. I'm suffering with pain, probably 10 or 12 months. I have gone everywhere and tried everything and there was nothing working. So, I have MRIs done and ultrasounds done and nothing shows up. And then, you know, I just said to myself, is it my head that's wrong? Have I any pain at all?
With the help of his daughter, he has made some very entertaining posts so far. He often sings while he cooks.
Here he is cooking and singing a Vietnamese coconut and tempeh curry
View this post on Instagram
I can't wait to see how he does in the coming weeks. Be sure to give him a follow @sing_andstep_withpadraig.
He is hoping to lose a bit of weight and feeling better. Fair play to him!
I will be sharing it on my weekly dose of Irish email newsletter, you can subscribe here.
Also, pop over to my Instagram where I am sharing all things, Irish.
Hope you enjoyed learning more about Sing and step with Padraig.
Cheers,
Stephen