Have you ever wondered just what are the most haunted places in Ireland? Well, today I am going to share 10 haunted places in Ireland that are all worth a visit. Fancy yourself as a bit of a ghost hunter? Want to be spooked around the county? These 10 haunted places around Ireland will give you goosebumps. Don't say we didn't warn you.
1. Aughrim Battlefield, Co Galway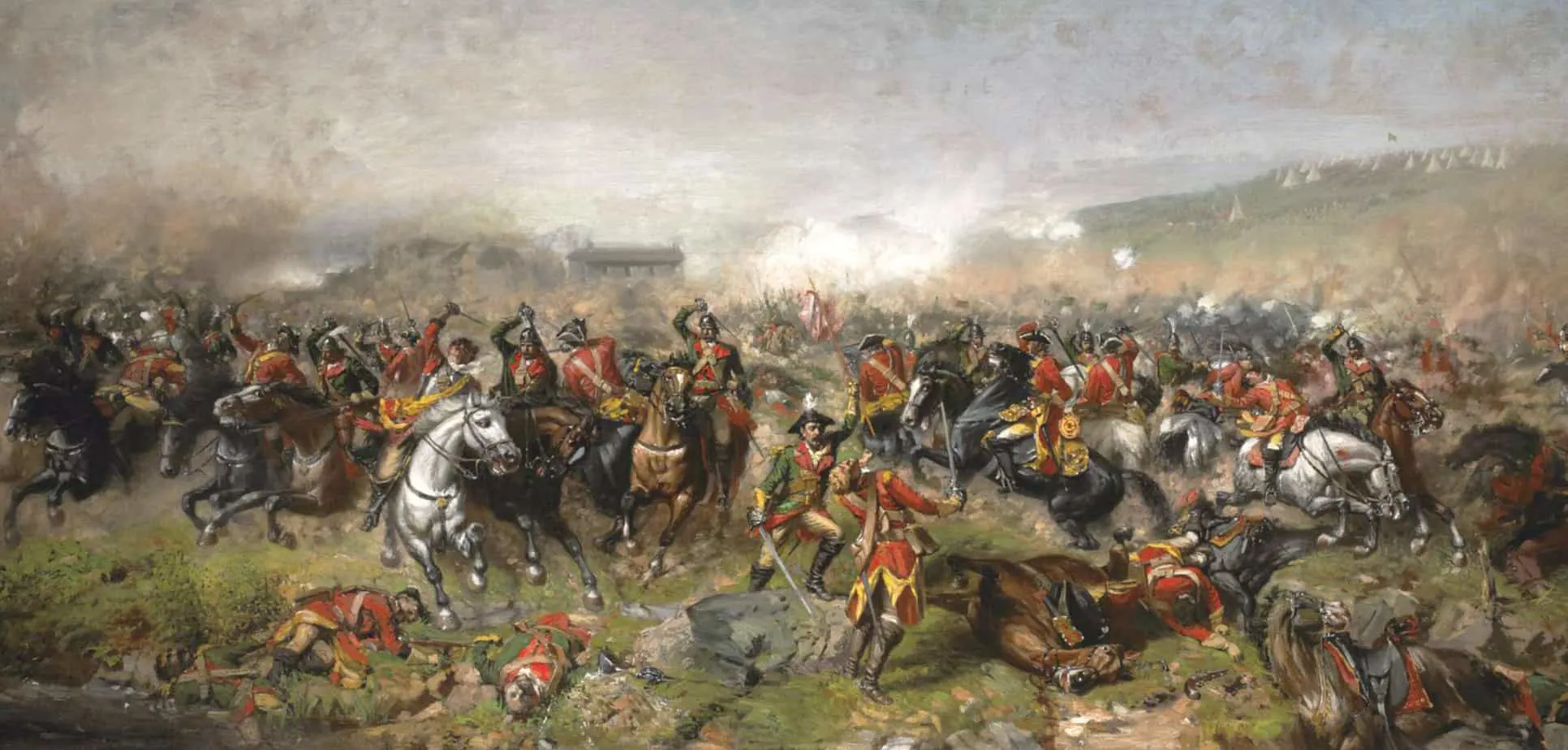 Located between Ballinasloe and Loughrea, one of the bloodiest battles in Irish history took place here in 1691.
Over 7,000 people lost their lives on the Aughrim Battlefield, their blood pooling in a ditch known as "The Bloody Hollow".
People visiting the Aughrim Battlefield have reported seeing the ghosts of those killed, have felt phantom touches and have become gripped with fear.
2. Ballygally Castle, Co Antrim
Lady Isabella Shaw haunts this 17th-century castle. She roams the corridors, knocking on the doors as she passes.
Do you dare open the door when you hear a knock? For the brave, you can stay in the Ghost Room and wait to see if Lady Isabella visits you.
3. Belvelly Castle, Co Cork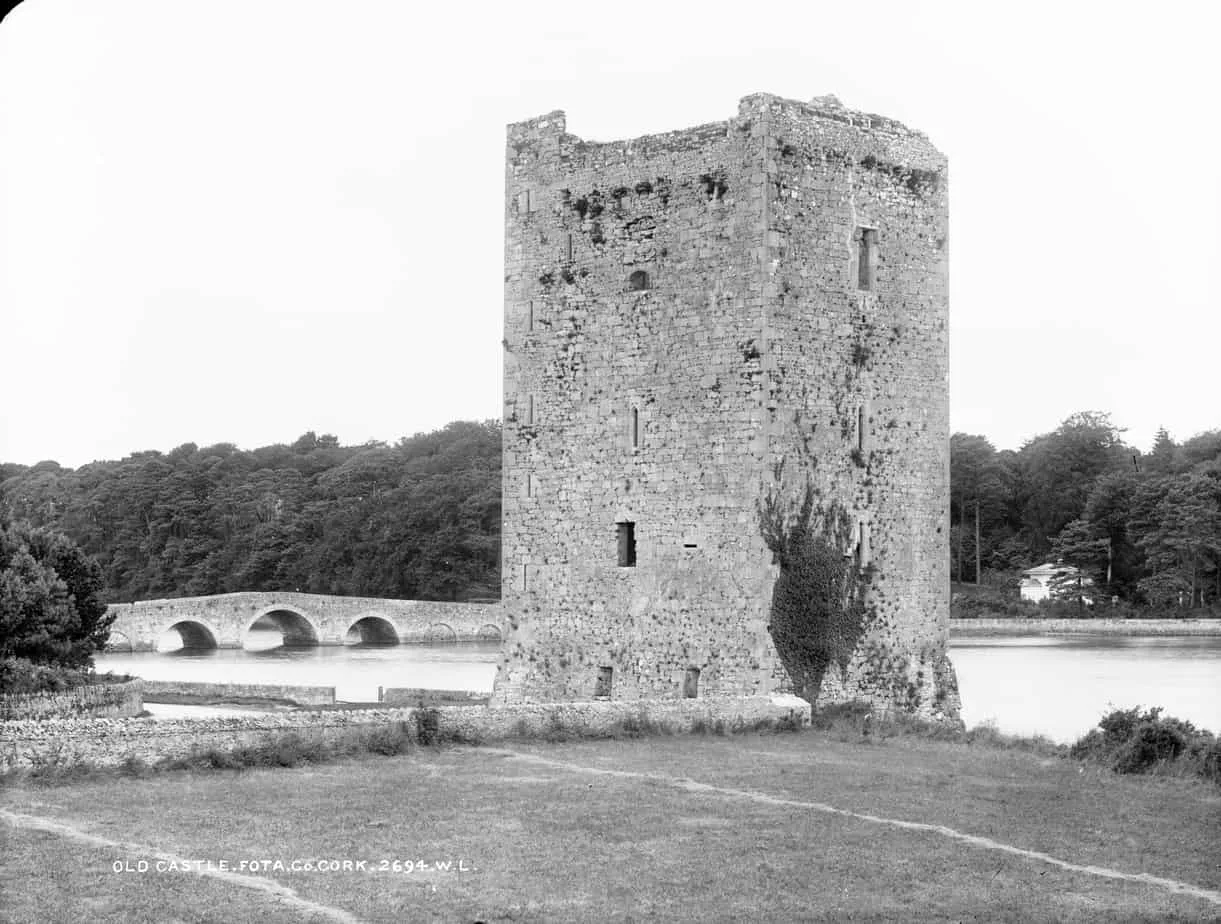 Belvelly Castle dates back to the 14th or 15th century and is situated close to Fota in East Cork.
It overlooks the road Bridge that connects Fota Island to Great Island. The tower house is haunted (apparently) by the ghost of Lady Margaret Hodnett.
Lady Margaret was a vein woman with a sizeable collection of mirrors. She also had a lot of suitors. One such suitor was Clon de Courcy, and he became tired of Lady Margaret's games.
So he decided to starve Margaret into submission.
After a year, Lady Margaret lost her looks and was then rejected by Clon. Enraged, she smashed all her mirrors and nowadays, she haunts Belvelly Castle.
When seen, there is a dark mist around her shoulders and she buffs sections of the castle walls until they shine like mirrors.
Those that have seen Lady Margaret argue over whether she has a face or not. If you see her, let us know what you think.
4. Captain Boyd's Grave, St Patrick's Cathedral, Dublin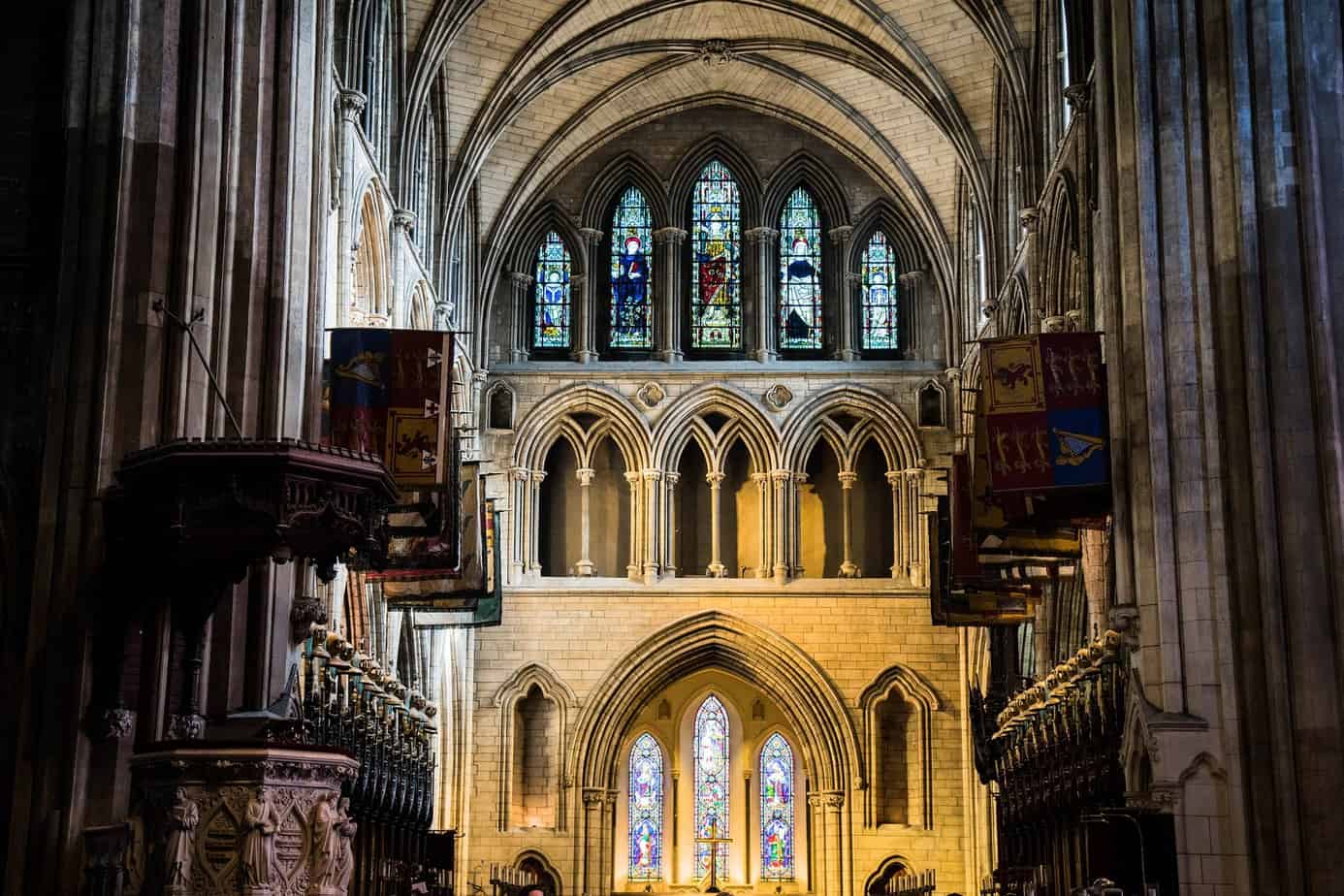 Like something out of Stephen King's Pet Sematary, the grounds of St Patrick's Cathedral are haunted by a dead pet.
When Captain Boyd died, his black Newfoundland dog starved to death as he didn't leave his master's graveside.
People reported seeing the ghost of Captain Boyd's loyal dog sitting at the foot of his master's statue. What a good boy.
5. Charleville Castle, Co Offaly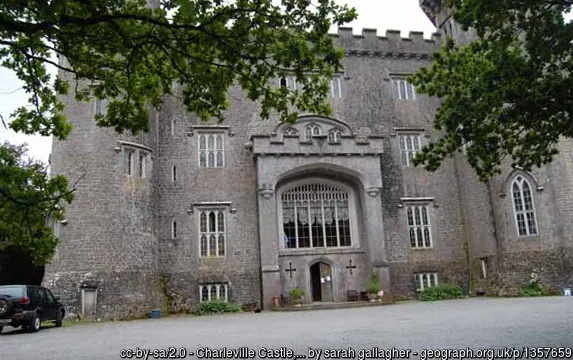 Charleville Castle is set deep in the dark woods, and even walking up to it gives you shivers.
The castle is haunted by the daughter of the third Earl of Charleville. In 1861, a young girl fell down the stairs, and she died.
Visitors to Charleville Castle have heard her singing and skipping through the corridors and have seen her ghost on the stairs.
6. Coolbawn House, Co Wexford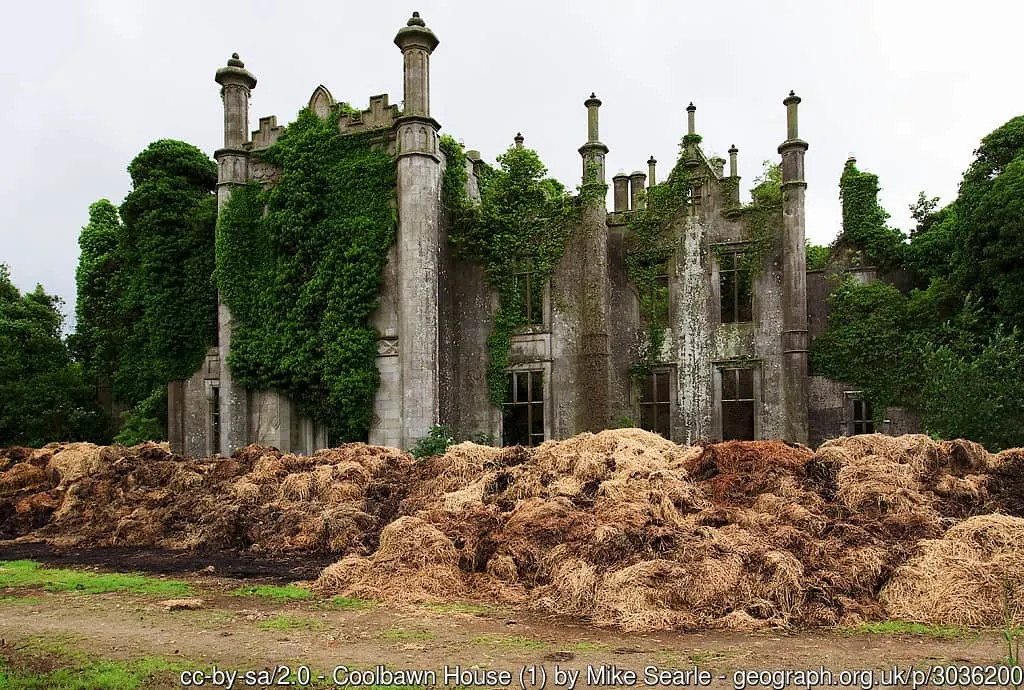 Francis Bruen built this 19th-century Tudor Revival house for his bride, and as such, the house is known as Bruen's Folly.
But it is a tragic servant girl that is said to roam the building. One dark and stormy night, the young girl was looking out the window of an upstairs room, and she was struck and killed by lightning.
The imprint of her electrocuted body was left on the window pane. Even though now the house is crumbling, it was burnt down by the IRA; the young girl can be seen staring out the window.
7. Cork City Gaol, Cork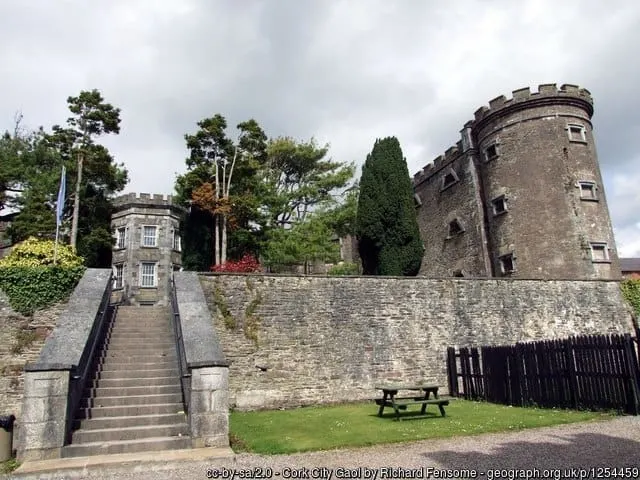 Built in the 1800s, Cork City Gaol was the home to many prisoners for some ninety-nine years.
The conditions were awful, and once you step through the doors, you really get a sense of the harsh life the inmates had under the 19th-century penal system.
Rumour has it that some of these inmates have found it hard to leave, and their spirits haunt the building.
Plenty of people have seen and heard strange things here, so much so that the World Ghost Convention was held here.
8. Leap Castle, Co Offaly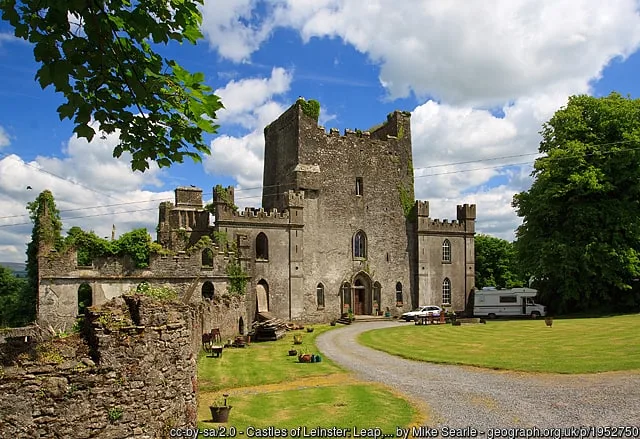 Leap Castle claims to be Ireland's most haunted castle with some saying it is the most haunted castle in Europe.
It dates from the 15th or 16th century, and throughout the centuries, Leap Castle saw its fair share of brutal atrocities.
Leap Castle has plenty of supernatural spirits that seemingly love to spook visitors.
Looking to leap out you in Leap Castle are a moody monk, a rogue red lady and a ghastly ghoul called The Elemental.
The Elemental is said to be the ghost of a member of the O'Carroll clan who died in the castle from leprosy.
You'll recognise him by his decomposing facial features, and a horrific stench.
To visit Leap Castle you need to make arrangements with The Ryan family, who live in the castle.
Loftus Hall has a reputation for being the most haunted house in Ireland. Fans of the paranormal flock to this abandoned house hoping to see some ghostly going on.
It is said that the devil himself and a young woman haunt the house. The devil once visited Loftus Hall and the young girl who lived there was so traumatised by this that she was locked up in the Tapestry Room.
She eventually died in this room. Plenty of exorcisms have been carried out in Loftus Hall, but they clearly haven't worked as the paranormal activity is still ongoing.
10. St Katherine's Abbey, Co Limerick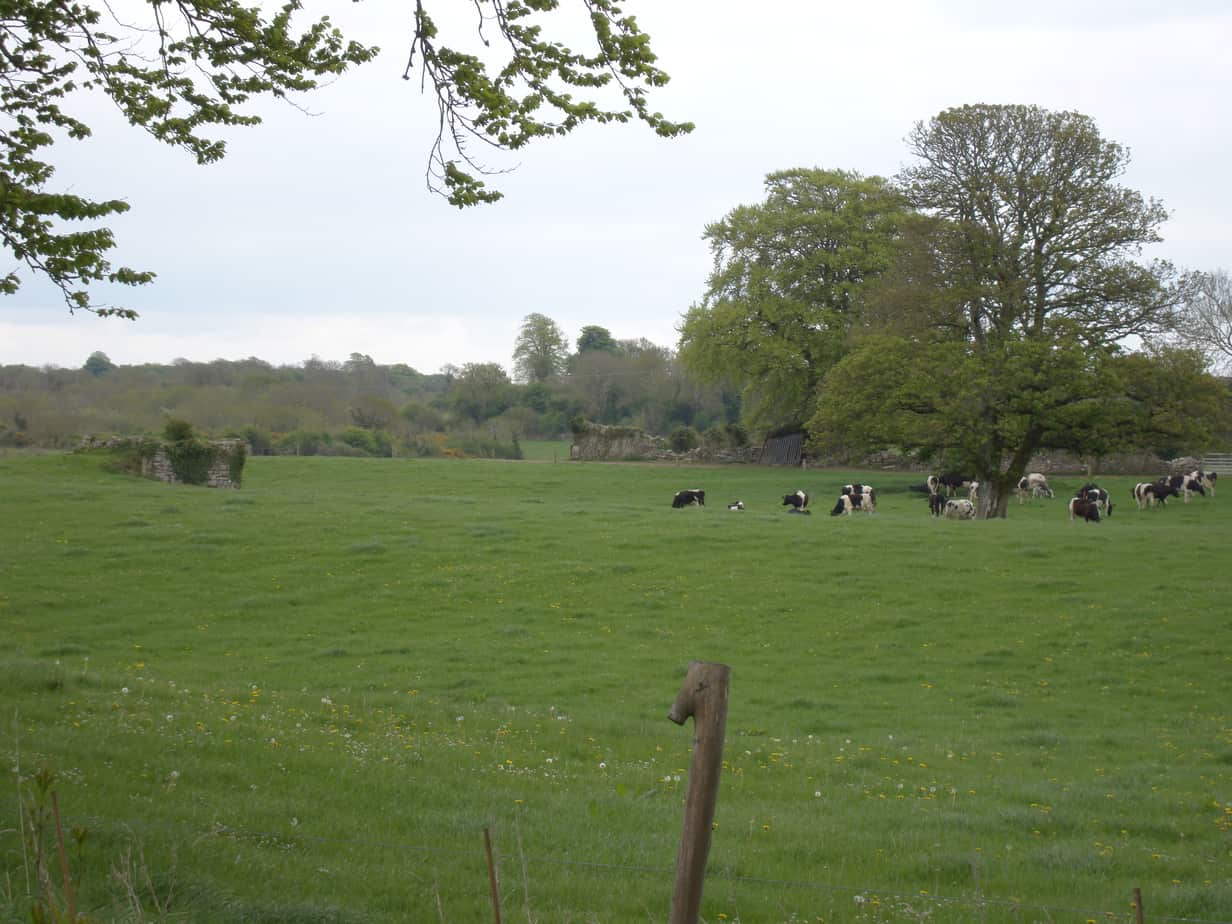 Another one of the most haunted places in Ireland is St Katherine's Abbey in Limerick.
The ruins of this medieval abbey are haunted by the Countess of Desmond. During a battle, the Countess was hit by an arrow.
Her husband thought she had been killed and buried here under the altar.
But she was still alive. We know this because when her body was recovered her finger bones were worn out from trying to claw her way out.
Her ghost roams the ruins in the hope that her husband realises his mistake and comes back for her. Her blood-curdling screams echoing around the abbey.
There's also a room south of the church called The Black Hag's Cell.
Rumour has it that the last abbess of St Katherine's dabbled in the black arts and practised in this room.
When she died her face turned completely black, and this is how the room got its name.
Which of these are the most haunted places around Ireland?
As you can see, there are plenty of haunted places around Ireland.
From halls to houses, castles to cells these spooky locations are the perfect place for a scary road trip or haunted Halloween hangout.
Are you brave enough to visit any of them? If you have been to any locations be sure to comment below.
Be sure to get your weekly dose of Irish straight to your inbox right here.
Thanks for reading and be sure to share.