Have you kept the idea of doing one of these Irish road trips on the sideline?
This article will give you some of our personal best insights into what you can expect to see and the best time to go.
Ireland is full of romantic landscapes and dramatic seascapes, which are crying out to be explored and experienced up close.
One of the best ways to enjoy all that Ireland has to offer is by taking a road trip across the country on two or four wheels.
To help you plan a memorable road trip around Ireland, we've picked out some of our favourite driving routes in Ireland to give you some inspiration.
But as epic are these Irish road trips are, we do encourage you to get off the beaten track and explore more away from the main routes.
1) Wild Atlantic Way Driving Route

Let's start with the big daddy of Irish road trips, the Wild Atlantic Way.
This 2,500km route snakes its way along the West coast of Ireland hugging the coastal roads.
It will take you from the Inishowen Peninsula in Co. Donegal and through counties Leitrim, Sligo, Mayo, Galway, Clare, Limerick, Kerry and Cork, where the route finishes in Kinsale.
With the sights and sounds of the wild Atlantic ocean for company all along the route.
This is one pretty spectacular and dramatic Irish road trip.
Apart from the sensational scenery, the Wild Atlantic Way driving route takes you through some colourful towns and cities where you can fuel up on local food.
You have to try Irish oysters!
Be sure to nip into the local pubs for some traditional Ceol Agus Craic(music and a good time in Irish).
Back on the road, the Wild Atlantic Way road trip will also take you to some iconic must-see sights along Ireland's west coast.
You'll be able to visit The Burren, The Cliffs of Moher and the magnificent Slieve League Cliffs, which are some of the highest sea cliffs in all of Europe.
As you can see, the Wild Atlantic Way really is an Irish road trip of epic proportions.
You don't have to do the whole route in one go, but my word what an adventure that would be, you can do little sections at a time.
But no matter what way to tackle it, you'll have an unforgettable experience.
2) Causeway Coastal Route, Co Antrim and Co Derry
Another wild and rugged coastal driving route is the Causeway Coastal Route in Northern Ireland.
This route snakes its way along the glorious County Antrim coastline from Belfast and into Co. Derry.
This route should be top of your list especially if you like to get out of the car and get active.
There is just so much to do along this driving route.
From hiking to biking, surfing to fishing, as well as an abundance of picture-perfect views that demand you stop the car and get out and take a photo.
With so much to see and do along the 212km route, it is hard to know where to start and what to include on your Causeway Coastal Route itinerary.
It's no wonder that the Lonely Planet named Belfast and the Causeway Coast the 'Best Place to Visit in 2018'.
Our favourite highlights include Belfast especially for its history and great nightlife, The Giant's Causeway, Ballycastle for its clean and laid-back beach and The Central Bar with its wood-burning stove and great live music on the weekends.
A trip across the Carrick-a-Rede Rope Bridge is always fun and a visit to the Old Bushmills Distillery is also a great way to pass a few hours, especially when it is raining outside.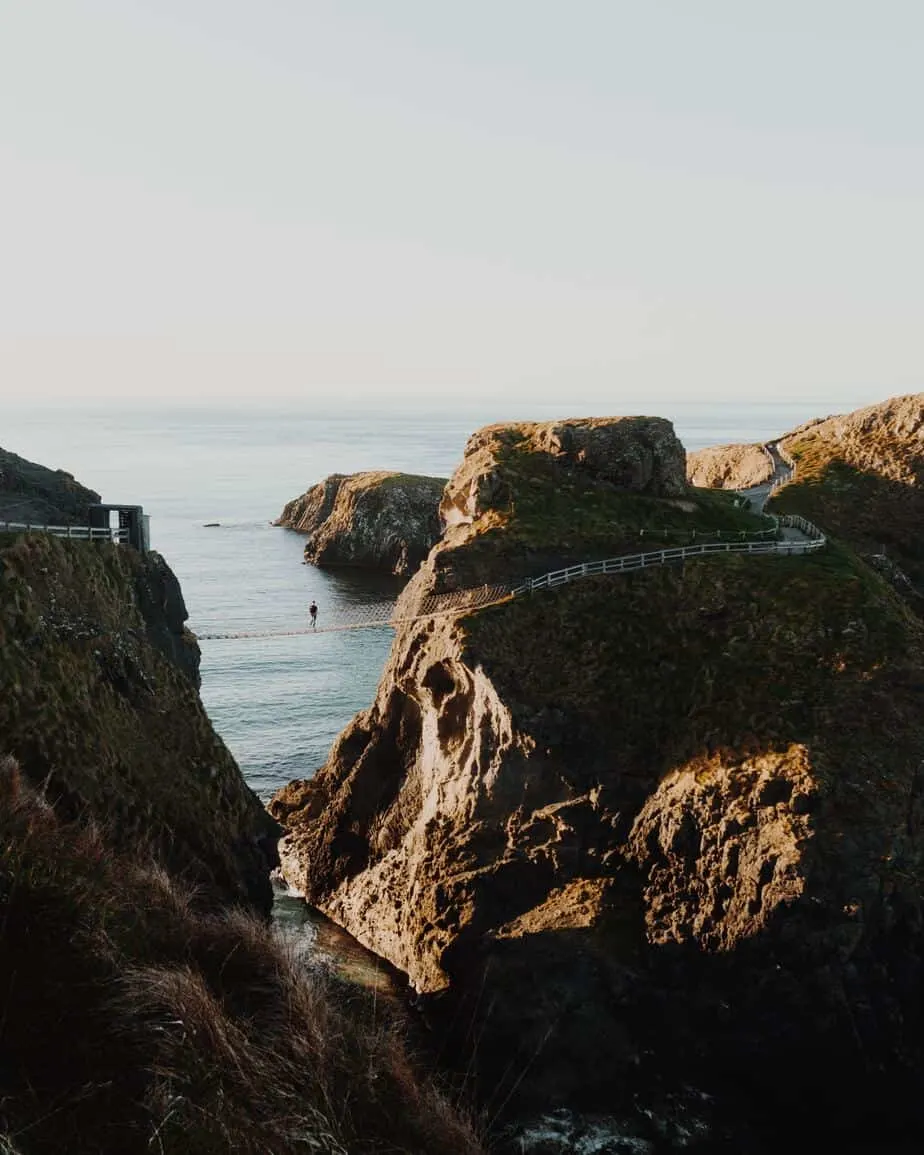 Another huge draw of the Causeway Coastal Route is that you can see filming locations for the TV show Game of Thrones.
Along the route, you can visit the Cushendun Caves which were the background for The Stormlands, Fairhead Cliffs, Northern Ireland's tallest cliff face which appears in Season 7 and beautiful Murlough Bay which appeared in many episodes.
3) Ring of Kerry, Co Kerry
The Ring of Kerry is a breathtakingly beautiful driving route. However, because of this, it is also a very popular Irish driving route.
Therefore, our advice, to make the most of your road trip, is to drive the Ring of Kerry during the spring and autumn months avoiding the high-season summer months.
If you can manage it, we also highly recommend driving the route during the day and then parking up after dark and spending the night in the Kerry International Dark Sky Reserve – the only Gold Tiered International Dark Sky Reserve in the whole of the Northern Hemisphere.
What this means is that the night sky view is as clear and unpolluted as remote places like the desert plains of Africa and the Joshua Tree National Park in California.
After your road trip along the narrow and windy roads of the Ring of Kerry, why not rent a house or stay in a hostel or just take out a blanket and lie on the ground and relax with a little star gazing?
On a clear, moonless night you can see the Milky Way, the Andromeda Galaxy, star clusters and nebulas. You don't need telescopes or other equipment as when the conditions are right, you can see all of these with the naked eye.
Once you are refreshed and relaxed, you can then take the twisty, turns roads that make driving in Ireland such fun.
4) The Gordon Bennett Route, Co Carlow, Co Kildare and Co Laois
If you want to head inland and visit some picturesque towns and villages and plenty of heritage attractions too, then The Gordon Bennett Route is ideal for you.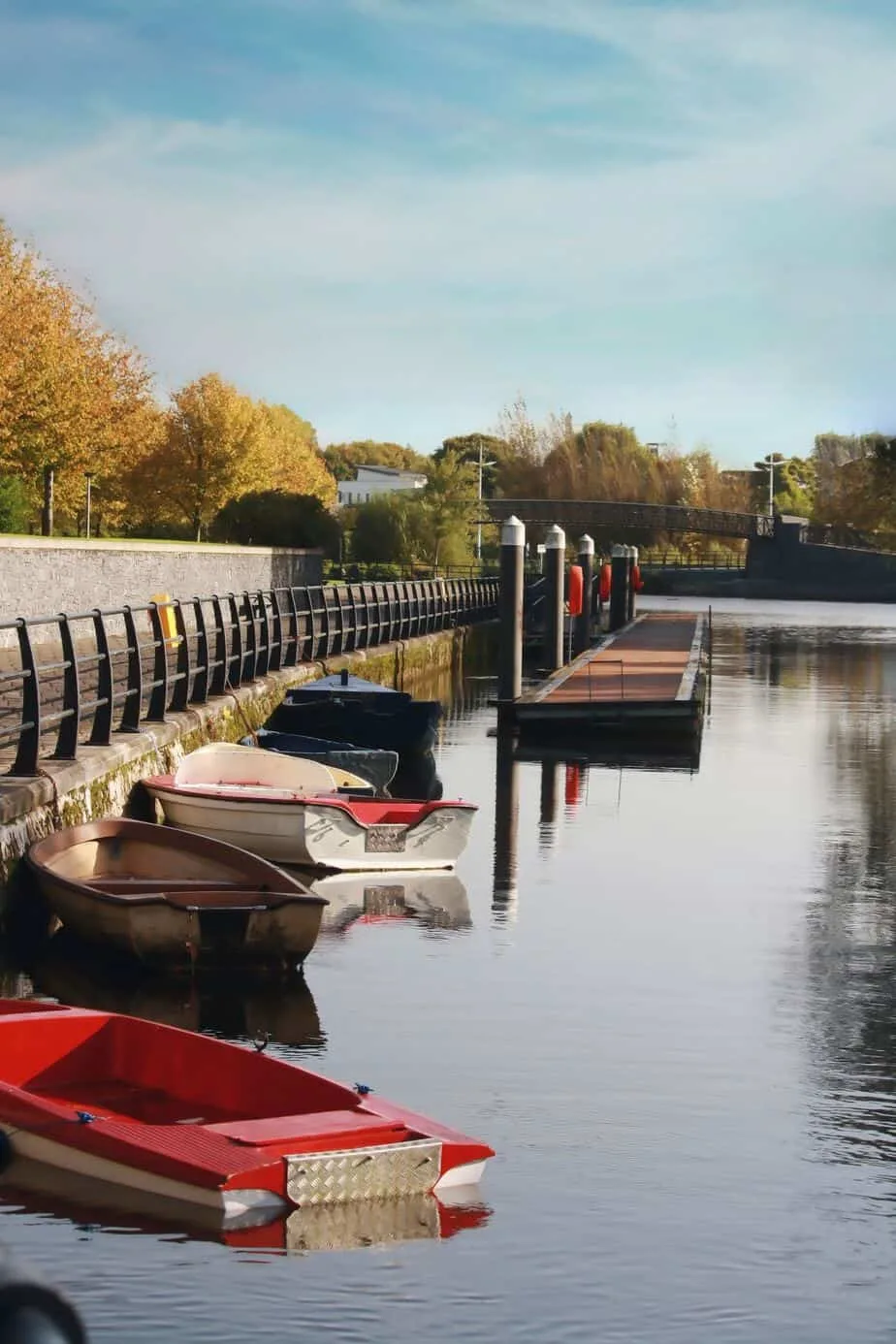 This road trip takes you on a historic journey via a 166km route that was once one of the world's greatest car races. So it is also perfect for motoring enthusiasts or those driving a classic car.
Although originally the Gordon Bennett route was raced at record-breaking speeds, you should take it a lot handier and at a more relaxing pace.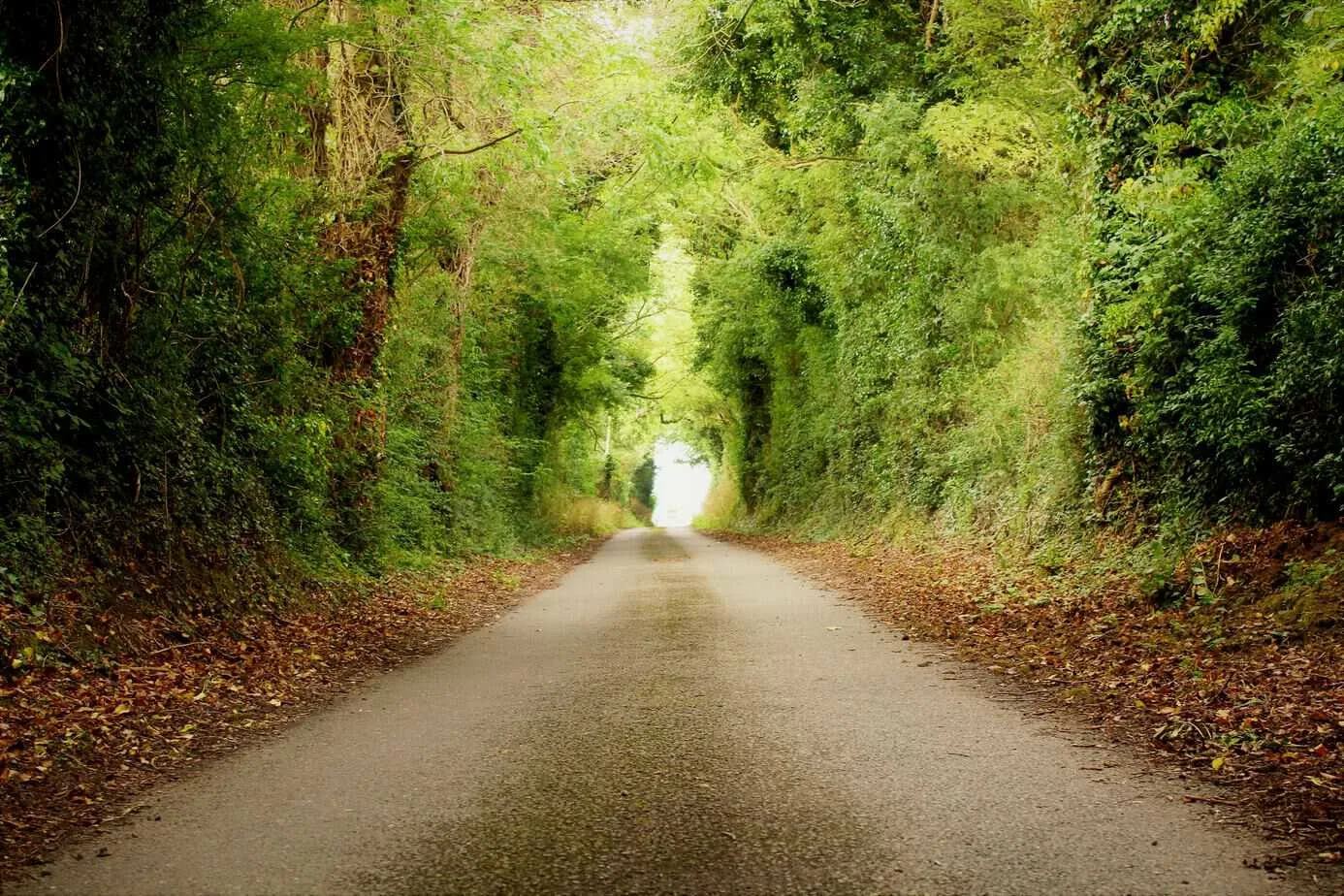 Not only will you see more of the bucolic scenery but you'll also avoid a nasty fine.
The pretty route meanders its way along wildflower-lined river banks and vibrant green fields and through the Slieve Bloom region (Ireland's only designated Environment Park).
In the spring months, this area is ablaze with bluebells and it is absolutely stunning.
The Gordon Bennett Route is a great Irish road trip for those travelling with little ones as there are loads of stops along the way where children can get out and play and burn off some energy.
There are playgrounds, walking routes and plenty of hills to roll down.
For a real treat and to experience what it is like to stay in an old Irish mansion house, book yourself a night or two in Castle Durrow which dates back to 1715.
5) Braveheart Drive, Co Wicklow – Irish road trips
The 80km Braveheart Drive takes you to many of the filming locations of the Mel Gibson movie Braveheart.
Yes, the movie about Scotland, but a lot of it was filmed in Ireland in Co Wicklow.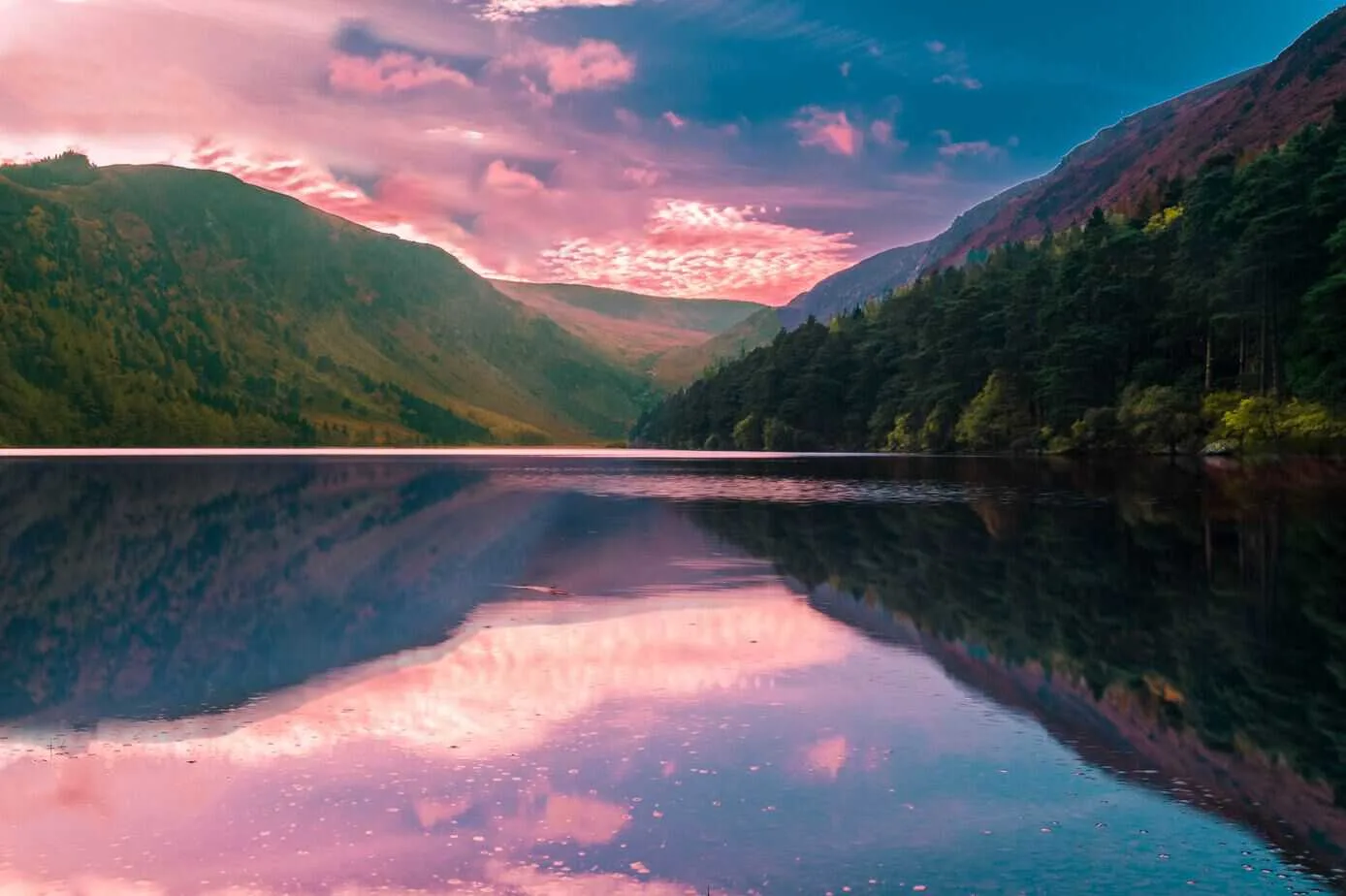 The driving route through Wicklow is along tree-lined narrow country roads so it is best if you leave plenty of time and not to be in a hurry.
You'll drive through charming villages and towns where you can stop off for a picnic or explore the Braveheart connections.
Some of the towns you'll pass through include Hollywood, Lacken, Manor Kilbride, Blessington, Sally Gap, the Glenmacnass Waterfall, Glendalough and the Wicklow Gap.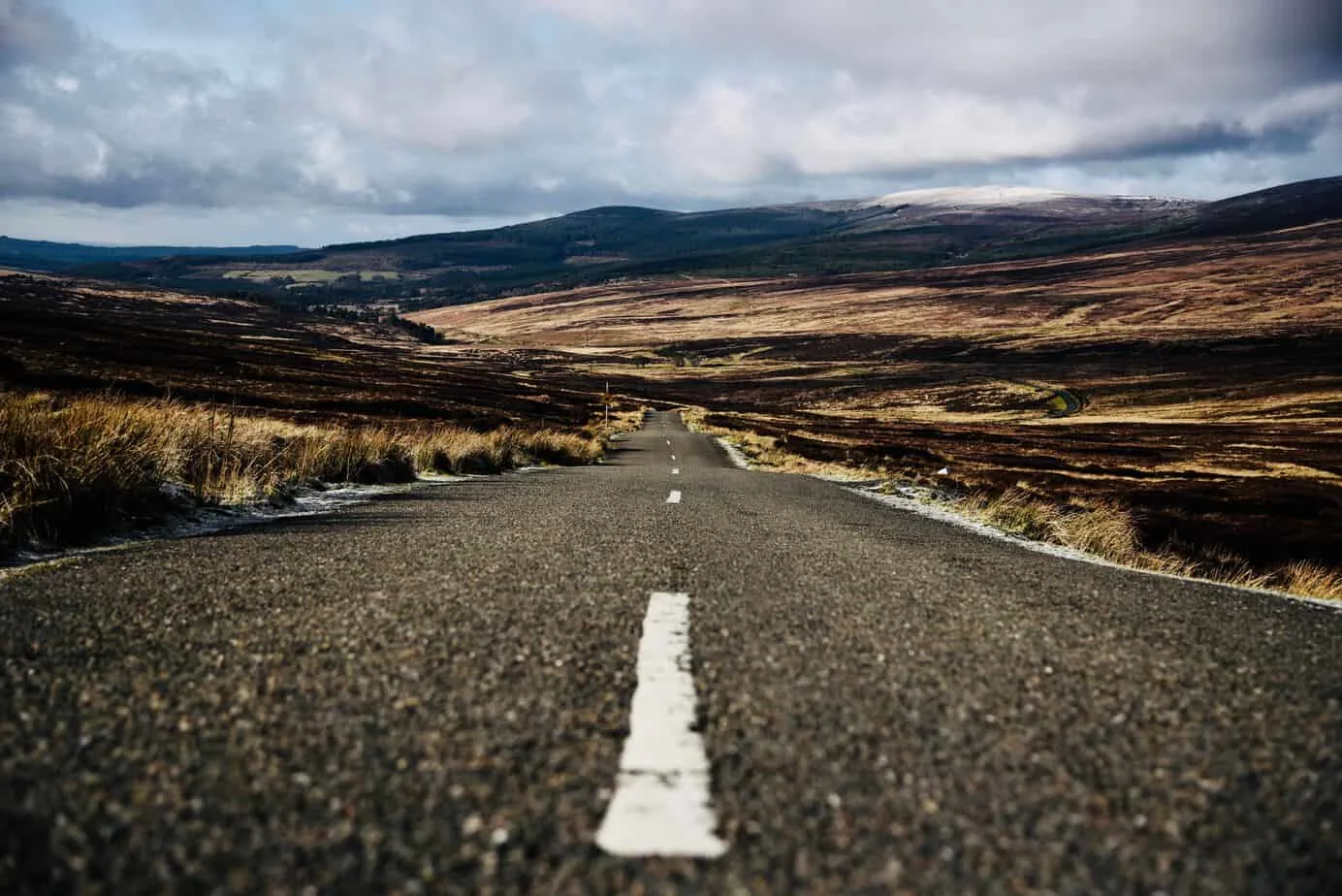 There is an added bonus to the already remarkable scenery if you do this road trip in the autumn months and that is the 'fall colours'.
The deciduous broad-leaved trees of the Wicklow Vally, some of which are 150 to 200 years old, turn into an astonishing arrangement of fiery reds and glistening golds. New England eat your heart out.
So which are the best Irish road trips to do?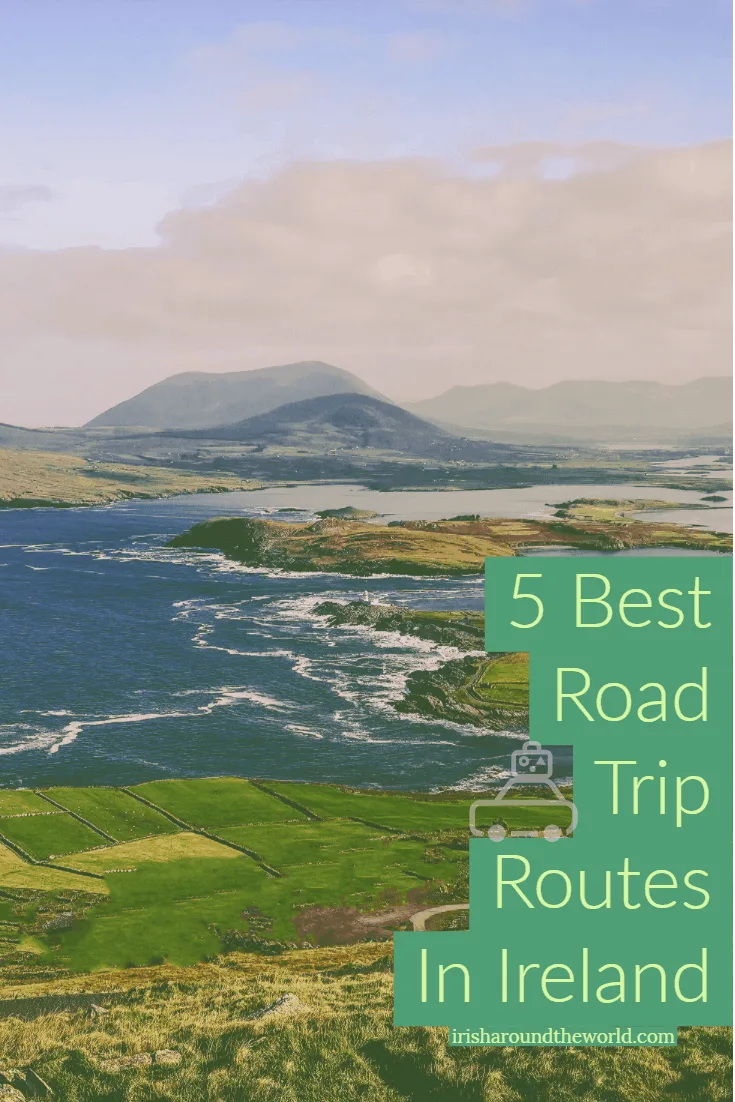 As you can see there are plenty of Irish road trips to be had no matter how packed or relaxed an itinerary you want.
With such a variety of landscapes and interesting places to see a road trip around Ireland is the ideal way to explore this beautiful country.
The best Irish trips really will fit in with what you want to do and see. We hope these options have given you some insight into what to see and filled you with excitement.
Now you can stop reading and start planning! 🙂
Have you done any of these Irish road trips? Comment below and let us know!
Enjoy!
P.S Subscribe to my weekly dose of Irish here, I send an email every Friday sharing Irish jokes, heritage, travel and more!