Many of you know just how big an Irish wolfhound can get. But these lovely people have shared just how big they can get on Instagram. I have included a link to their picture if you would like to give them a follow.
By 391 AD the Irish wolfhound had made his way to Rome. In Roman literature seven of them were gifted to the Roman Consul Quintas Aurelius. It was stated that "all Rome viewed with wonder".
The Irish Wolfhound has served as the Regimental Mascot of the 1st Battalion Irish Guards since its formation in 1900.
U.S. Presidents Hoover and Kennedy owned Irish wolfhounds
To commemorate the three New York regiments of the Irish Brigade who fought in the Civil War, a Celtic cross was constructed with an Irish wolfhound lying at its base. The Irish Wolfhound is a symbol of honour and fidelity to the people of Ireland.
A wolfhound puppy can way more than 100lbs(45KG's).
Now onto those incredible Irish wolfhound pictures:
1. Lincoln the Irish wolfhound
Lincoln, the Irish wolfhound who by the way, has his own Instagram page with over 16k followers(wow).
They are known as gentle giants, and you can't help but see this in the picture below:
2. Murphy, the Irish wolfhound
3. The Irish wolfhound with smaller dogs:
Someone commented on this photo with:
looks like They're about to drop the hottest music album of the year 😂
I am not sure of the name of this guy but what a great shot!
4. Meet Moose, the Irish wolfhound. Yes, Irish wolfhound's are really that big!
I like this photo as it gives you a gentle reminder of just how big these guys are.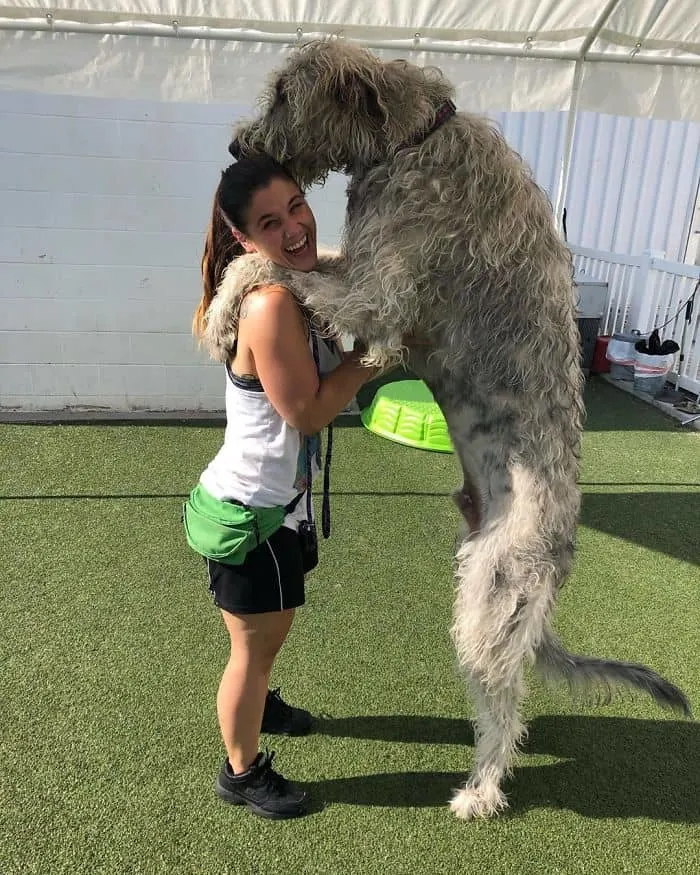 5. One more of Lincoln:
Arguably the best Irish wolfhound picture I have seen. I have never owned one of these dogs, but from the many comments I have observed on my Facebook page, it is great to see how positive they all are.
Do you have any fantastic pictures of your Irish wolfhound? If so, please contact me and send them over. I would love to feature them.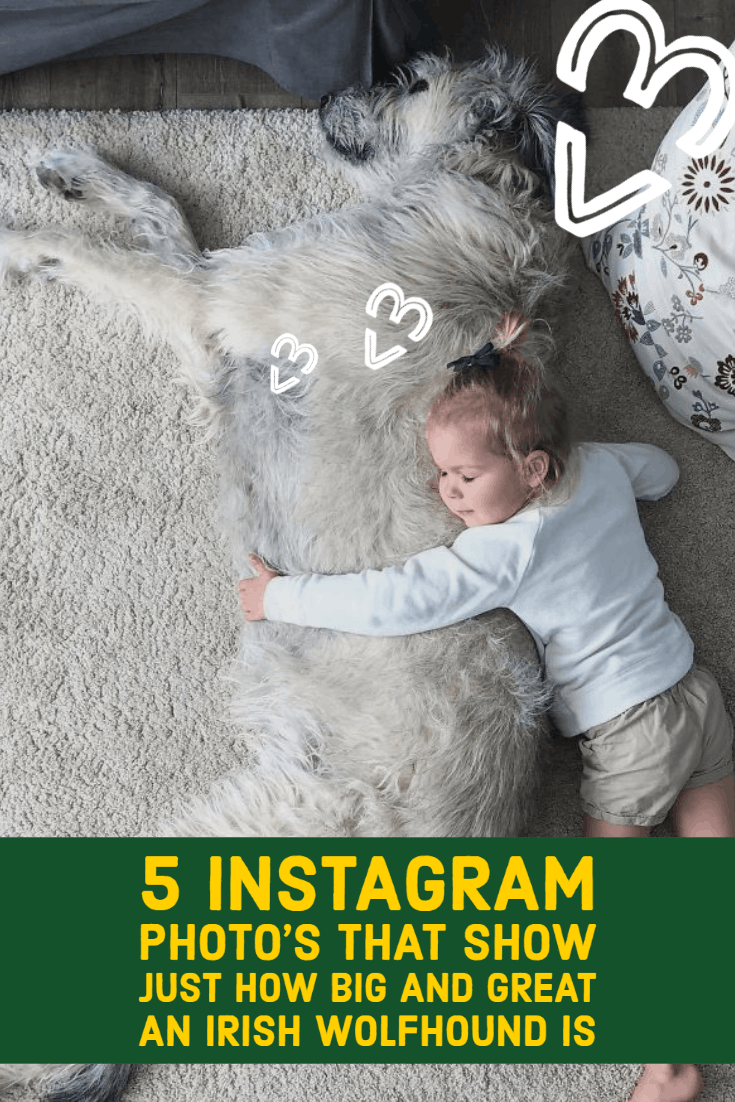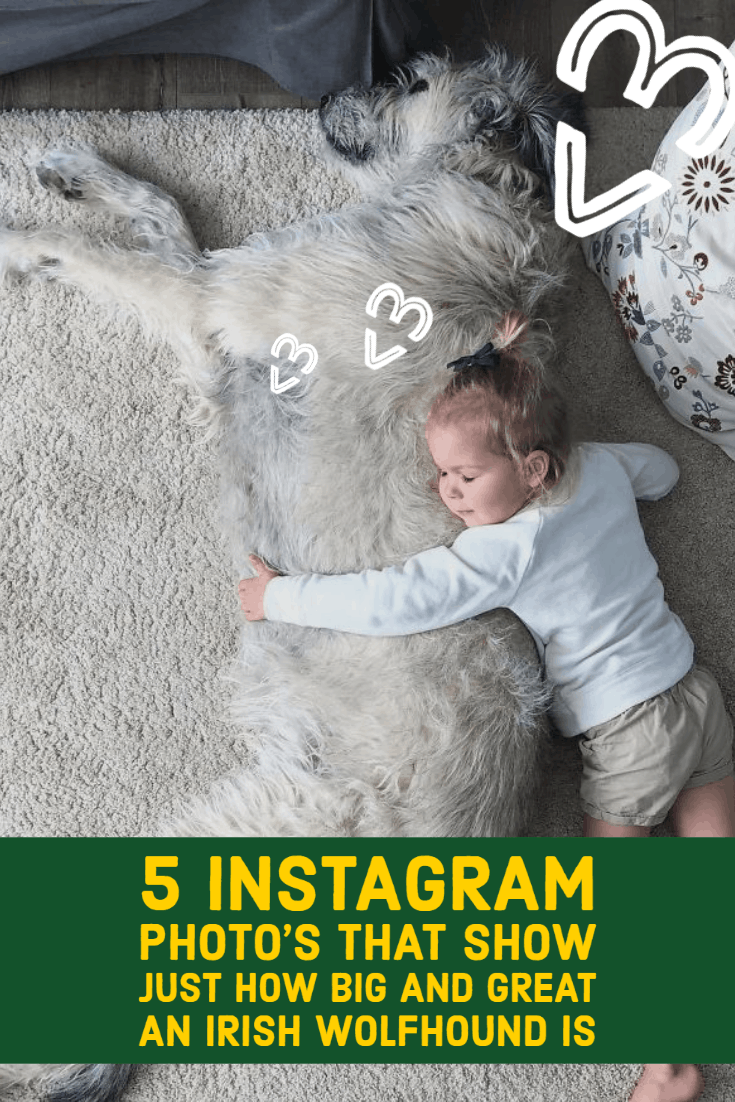 Lastly, if you enjoyed this email, be sure to subscribe to my weekly dose of Irish where I send an email every Friday straight to your inbox. Subscribe here.
Don't forget to hit that share button!
Thanks for stopping by,
Stephen