With Christmas coming in a couple of days, I know, like me, you will likely be looking for some joyful Christmas movies. It is part of this time of year when we can sit back with family and put on some classic Christmas movies. Well, today I wanted to share with you the top 10 most popular many I'm sure you will recognize but also a few other new Christmas movies that I have recently enjoyed. And yes, I know some of these are extremely cheesy, and you might disagree with me on them, but that's your choice 🙂🎄
I'll break down the top 10 most popular Christmas movies and then include a few new releases underneath.
Top 10 Most Popular Christmas Movies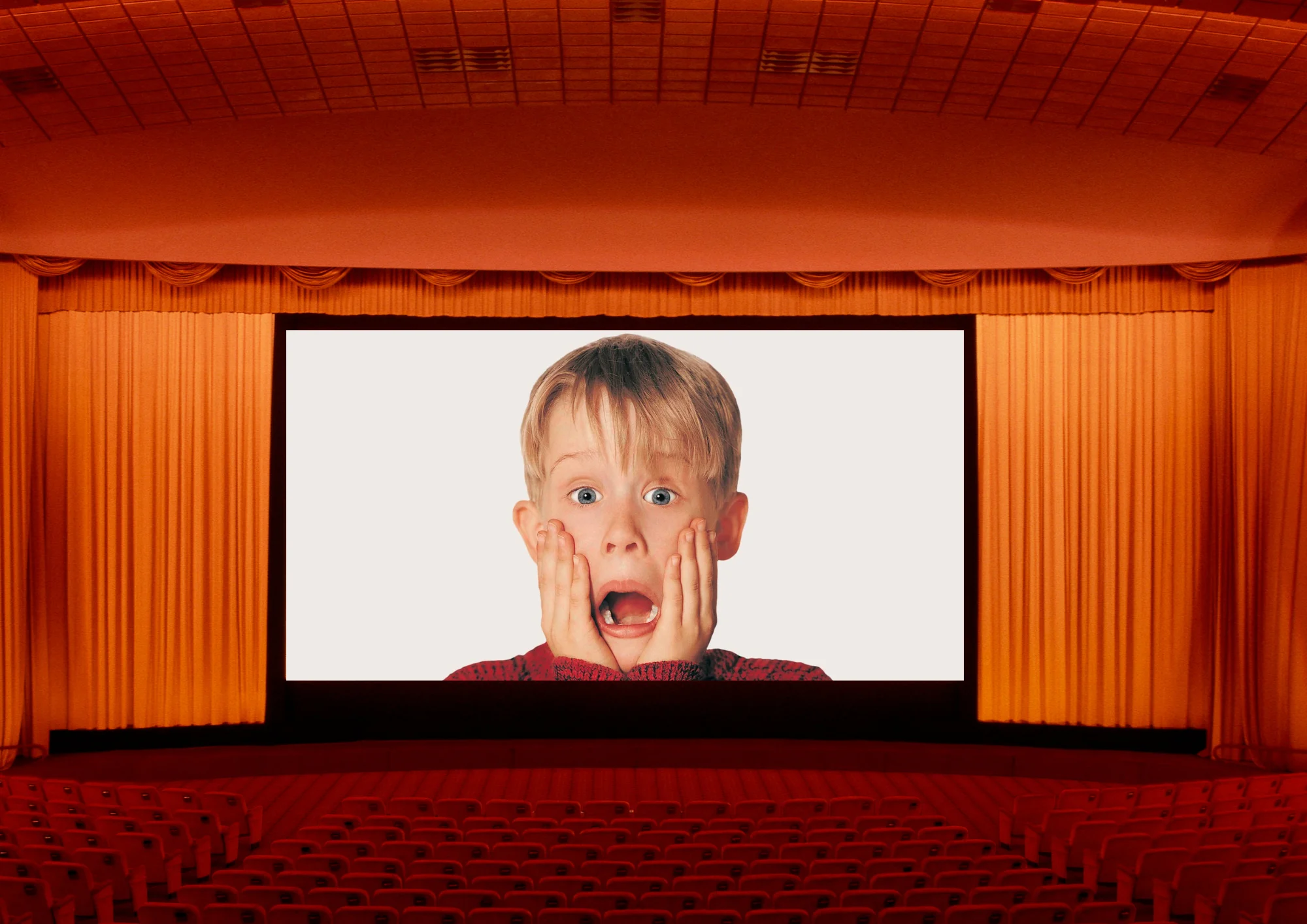 10) Die Hard (1988)
Yes, this is a Christmas movie. I don't care what anyone else says, haha. I never considered it a Christmas movie until a few years ago when someone suggested it, and ever since then, I have had to watch it around this time of year. Hard to believe that it came out all the way back in 1988. I never get sick of watching it! Is this one of your top Christmas movies? Comment below and let me know.
9) Jingle All the Way (1996)
Where was Turbo Man when I was growing up? If you somehow have never seen this classic Christmas movie, find it and watch it. It's cheesy with good humour, and you can't beat a classic Arnie movie. Anyone who has left their Christmas shopping to the last minute will relate to this. Arnold(Howard Langston) promises that he will get him the Turbo-Man action figure, the most coveted toy of the holiday season for his son. But things do not go as expected.
8) Deck the Halls (2006)
I actually just watched this movie last week and, at the time, was hesitant to put it on, thinking that I would remember too much and not enjoy it. However, that was not the case. There is a lot to this Christmas movie that I had completely forgotten about. Plus, Danny Davito is one of my favourite actors(mainly for his work in Always Sunny In Philadelphia). Buddy hall and his family move across the street from the Finch's. Buddy comes up with the idea of making his house bright enough to be seen from space. Plenty of good cheesy laughs in this movie. And if somehow you haven't seen it, put it on!
7) Gremlins (1984)
It is a wacky, satirical spectacle of chaos. An old one for sure, but A gadget salesman is looking for a special gift for his son and finds one at a store in Chinatown. The shopkeeper is reluctant to sell him the "mogwai" but sells it to him with the warning to never expose him to bright light or water or to feed him after midnight. All of this happens, and the result is a gang of Gremlins that decide to tear up the town on Christmas Eve.
6) The Santa Clause (1994)
Ah, come here; there was no way I couldn't add this to the top 10 Christmas movies list. How could you not want to see a movie where Tim Allen plays Santa Claus? I would have to say that this is the best Santa Clause movie and certainly deserves its place at number 6.
Will you be watching it this year? Comment below.
5) Elf (2003)
Now I am sure that this movie will make it onto nearly everyone's screens that are currently reading this. Elf is a classic me, and my family I watch it every year. It never gets old. I do find that even though I have seen it so many times that it still makes me laugh. I challenge you if you're not feeling so upbeat to throw this on. It will instantly cheer you up.
4) Christmas with the Kranks (2004)
I had never actually seen this Christmas movie, but the other day it was on TV, and I decided to give it a whirl. And don't worry, I don't have a Tim Allen obsession haha. It follows the Kranks, who decide instead of celebrating Christmas in the local town, they are going to book a lovely cruise and completely skip Christmas. A joyful, funny and witty comedy that will be sure to leave you feeling warm and Christmasy(yes, it is a real word!). And even writing this article, I am still chuckling to myself at this delightful Christmas movie.

3) Love Actually
Okay, don't press the back button just yet! Being a married man, I was forced(so to speak) to add this and the next movie to the list. Which I said are better placed here rather than towards the start of the top Christmas movies list. Let's face it we will have to watch some cheesy loved-up Christmas movies this time of year, and this movie is actually very good. Starring: Liam Neeson, Colin Firth, Emma Thompson, Hugh Grant and many more familiar faces.
Enjoy the cheesiness!
2) The Holiday (2006)
Well, if you haven't pressed the back button by now, I am glad you have stuck with me! This movie, well, it wasn't my choice, but I will most likely end up watching it at some stage over the Christmas period. Arguably on par with Love Actually, but still a classic Christmas movie. With Jude Law, Cameron Diaz, Kate Winslet and Jack Black. A unique Christmas movie with some great quality laughs. If you watched it before, I recommend rewatching it as there is a lot in it that you might forget. Enjoy.
1) Home Alone (1990)
You knew it was coming, didn't you?! I had to add Home Alone as the top Christmas movie of all time. When I think about Christmas movies, this one always comes first to my mind. Do it yourself, close your eyes, think of Christmas movies, and I bet the words "KEVIN!" will pop into your mind. I think it is by far the most deserving top Christmas movie! Fun watching it with the whole family after 30 years. It never gets old. Do you agree? Comment below and let me know.
New Christmas movie releases to watch:
Some of these are fresh in my mind from the last couple of years and worth a watch. I included five new Christmas movies to keep you entertained.
5) Falling For Christmas(2022) Netflix
Lindsey Lohan is back and is making a fun and quirky Christmas movie. Yes, she had disappeared for many years since the rise of Mean Girls, but it is good to see her back in a movie. An enjoyable new Christmas movie that will keep you smiling throughout.
4) Holidate (2020) Netflix
Another recent rom-com Christmas movie by Netflix, but I laughed quite a lot throughout this one. Yes, it's cheesy, but if you are looking to please the other half and have a laugh or two, then this is the one for you.
3) A Christmas Story Christmas (out now on HBO Max)
Well, I can't just keep adding rom-com and rom-com, can I? A Christmas Story Christmas Also known as A Christmas Story 3, this threequel comes a decade after the previous flick in the Parker family franchise. It all began in 1983 with the classic holiday comedy A Christmas Story. I enjoyed this new Christmas movie, and it makes for a good watch if you have seen the originals.
2) The Night Before (2015)
Picking things off from where I left off with Die Hard, the Night Before is a bit more of a manly recommendation. It may have slipped under your radar, but it is a good movie about "three dudes", Seth Rogen, Anthony Mackie and Joseph Gordon-Levitt, who have celebrated Christmas together since they were kids. It's definitely a laugh-out-loud movie, and the church scene was the one that made me laugh like crazy.
1) Noelle (2019) Disney+
This was a very entertaining Christmas movie by Disney. Guys, trust me, it was a little cheesy but overall very heartwarming. I felt good and wholesome after watching this movie. After all, isn't that what a Christmas movie is all about? Give it a whirl.
Which Christmas movies will you be watching this year?
There you go, 15 of the best and most recent Christmas movies to keep you entertained. One thing I would suggest is, yes some of the cheesy ones you might be cringing at even watching the trailer but stick with them. They are worth it. I know there are so many other incredible Christmas movies I could have added to this list, but again I just wanted to keep it simple and give you my top Christmas movies and a few new releases to watch.
So I hope you enjoy at least one of these Christmas movies, and I also want to wish you a wonderful Christmas and a happy new year! Also, if you are keen to throw on some good quality Irish movies, I did this article on them a few years ago.
Cheers,
Stephen
P.S. Don't forget to comment with your favourite Christmas movies! 🎄🙋‍♂️🙂
P.P.S A lot of people watch dog movies at this time of year! Strange, I know but I guess many people get new puppies and whatnot. Enjoy these ten great dog movies.