Virtual tours of Ireland have become more and more popular since the pandemic began. With so many of us unable to visit a lot of these places, it is clear to see why.
But I've checked dozens of them myself, and I found that the effect of these virtual tours of Ireland wears off very quickly.
For example, I was looking at Carrick-a-Rede rope bridge 360 photo here but after a few minutes, I had lost interest.
It's nice to see, but what I personally enjoy a lot more are back when things were normal. And people like in the videos below did a great job showing you exactly what life was like.
So rather than a virtual tour of Ireland that you have to click and click and basically look at pictures, I found a selection of tour videos of Ireland.
Personally, I enjoy these a lot more, do you? Let me know in the comments.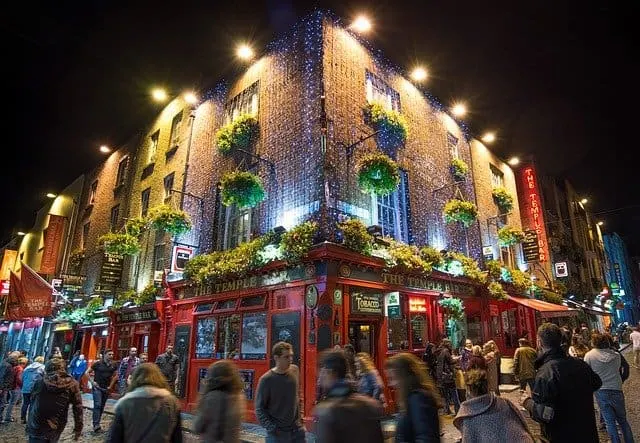 I have found 5 incredible virtual tours of Ireland. However, you argue that they are not technically virtual, but I enjoyed them none the less.
I suggest grabbing a nice cup of tea and maybe casting these videos on the big screen.
If you're not subscribed to my weekly dose of Irish, you can sign up here.
Let's get to the videos:
1. Virtual tour of Dingle, Galway and the Aran Island's
My first find was the incredible West of Ireland. One of my favourite places in Ireland. This was filmed 6 years ago but still shows just how incredible the landscape is here.
If you get a chance next year, I highly recommend a visit. It is 26 minutes long and very entertaining:
2. Virtual tour of Ireland: My first visit to Ireland
Now don't worry this isn't one of those videos where the guy is overdramatic about how different Ireland is. It is actually a well put together a video which is just about to pass 1 million views.
It was also filmed or at least published a lot more recently in May 2019. It starts in Dublin, and he has actually marked every place that he visited in the video, which I found quite nice.
Yes, they are an American couple, but their humour and excellent editing will entertain you for the whole 42 minutes. Yes, this is a longer video, but they venture from streets of Dublin to the breathtaking Dingle Peninsula and beyond.
Really enjoyed this one. Plus great to see a recent video where people didn't have to social distance.
3. Belfast and the Best of Northern Ireland – Another Rick Steves 1.4 million views
I wanted to include a tour of the North of Ireland, but every video I found was, well not very good. Once again, Rick's videos did the place justice. Yes, it is over 6 years old, but the detail and depth he goes into really shines through in this video.

4. The Wild Atlantic A Way A Virtual Tour
I said I would mix things up for you with number 4. A great Australian perspective on Ireland. The Australia vloggers. Plus the guy does have the same first name as me which helps haha.
But no seriously this video was fantastic. They included some lovely stops such as Strandhill, The Silver Strand, Bunglass Point, Donegal, Downpatrick Head Sea Stack and Dublin.
Enjoy this shorter 14-minute video.

Earlier I posted this post which got great feedback, and I felt it would be a great fit in this article.
The footage is shot in stunning 4k quality and features some marvellous shots of Ireland. A great clip to cast on the TV and let play in the background.
Enjoy
Which of these virtual tours of Ireland was your favourite?
Personally, I enjoyed video two "my first trip to Ireland" the best. But arguably they were all great.
If you had a personal fav comment below.
Thanks for stopping by and hope to see you again soon.
Stephen
P.S You can also subscribe to my YouTube channel here I will have new videos coming soon.