We all know the lyrics to the song 'When Irish Eyes Are Smiling', don't we? It is such a wonderful song that was initially written back in 1912. This song has become more than a song but a ballad that many of us recite and rejoice to on St Patrick's day.
Well, today, I found an absolute gem of a cover from Bing Crosby. It's a much slower version of the Irish Folk song, but I love it. And it was recorded all the way back in 1939. The song on YouTube alone has over 1.2 million listens and plenty of touching comments.
But don't worry, for I have the lyrics of the song "When Irish Eyes Are Smiling" followed by the song so that we can all sing along this St Patrick's day. I hope that you are singing and smiling wherever in the world you are listening to this.
Below are the lyrics first, and the video is underneath them.
Lyrics to When Irish Eyes are Smiling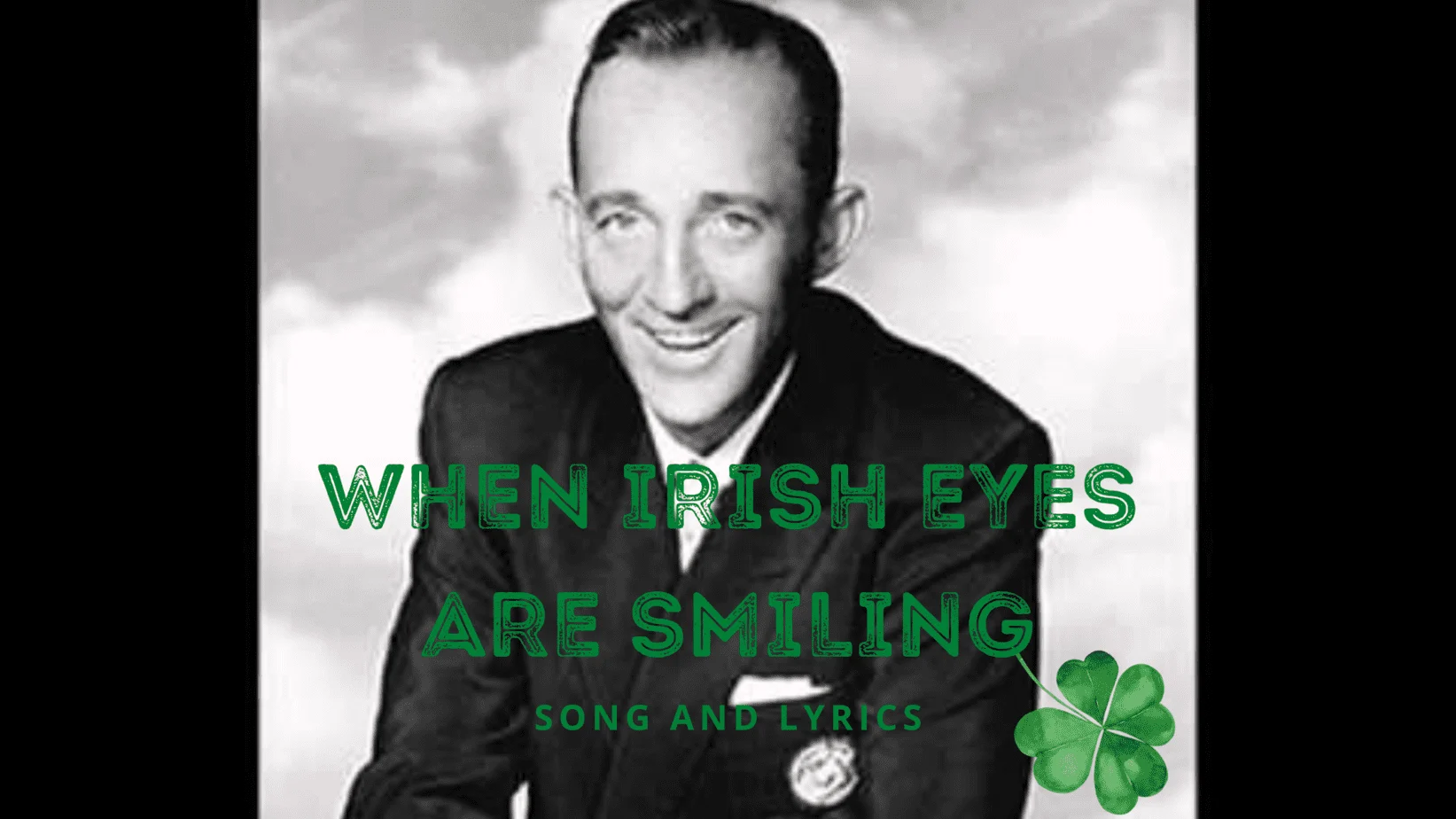 Verse 1:
There's a tear in your eye and I'm wondering why,
For it never should be there at all;
With such pow'r in your smile, sure a stone you'd beguile,
So there's never a tear-drop should fall;
When your sweet lilting laughter's like some fairy song,
And your eyes twinkle bright as can be;
You should laugh all the while and all other times, smile,
And now smile a smile for me.
Chorus:
When Irish eyes are smiling,
Sure it's like a morn in Spring,
In the lilt of Irish laughter
You can hear the angels sing.
When Irish hearts are happy,
All the world seems bright and gay,
And when Irish eyes are smiling,
Sure, they steal your heart away.
Verse 2:
For your smile is a part of the love in your heart,
And it makes even sunshine more bright;
Like the linnet's sweet song, crooning all the day long,
Comes your laughter so tender and light;
For the spring-time of life is the sweetest of all,
There is ne'er a real care or regret;
And while spring-time is ours throughout all of youth's hours,
Let us smile each chance we get.
(Chorus)
Did you enjoy this version of 'When Irish Eyes Are Smiling'?
I certainly did! Be sure to share this with your friends and family. Don't forget you can also subscribe to my weekly dose of Irish here.
His voice certainly is silky smooth! And although Bing was not technically Irish, he did have maternal Irish grandparents, which makes it okay with me. Plus, what a wonderful voice. Did you agree? Comment below.