What are some of the best Irish movies?
Well, that is a decision that is not easy, and we are all in this together. I wanted to put together a list of famous Irish movies that you can enjoy during this difficult time.
I am still currently stranded on the Cook Islands but making the most of this time here and enjoying it as best I can!
These Irish movies are not in any particular order but you can see my top 10 Irish movies list here.
Now once again these are not ranked in any order! I haven't seen them all but I guess now is a good time to get watching. If you are curious about any of the movies I would suggest simply googling "Movie name trailer"
Keep in mind some you will find a combination of politics, love, struggle, hardship and life lessons in the movies.
They nearly all have a good message to share and a lot of them are very well done. So don't let the trailers put you off.
Irish movies to watch in lockdown: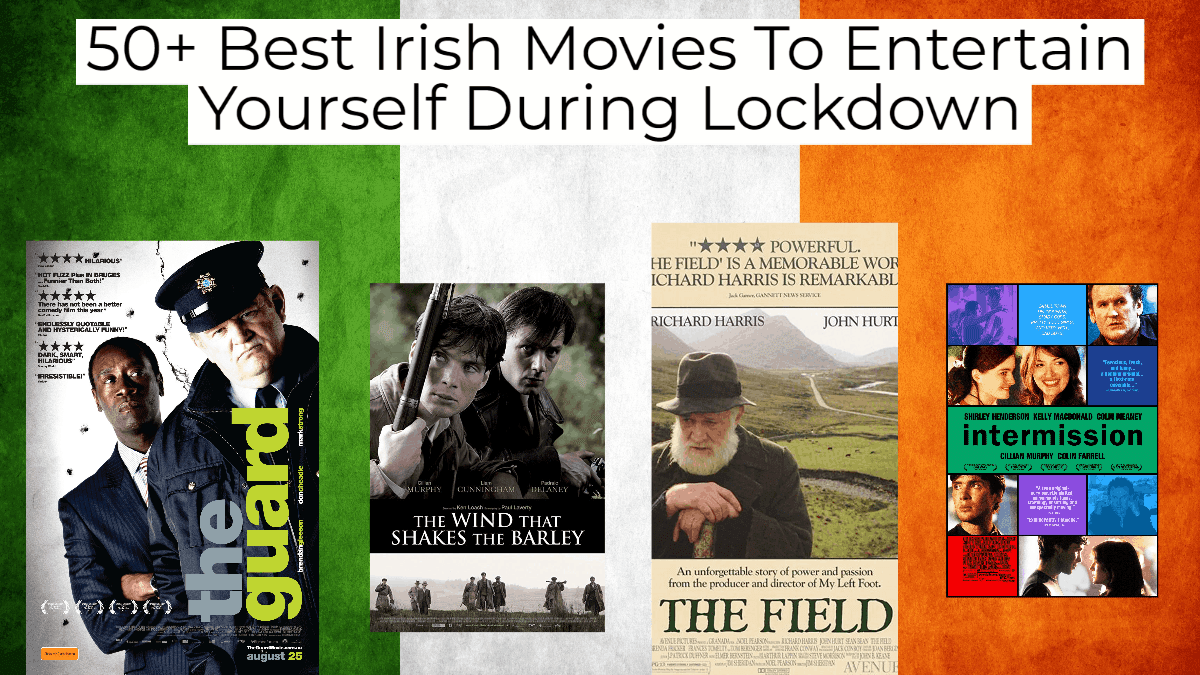 The Quiet Man
The Commitments
The Wind That Shakes the Barley
Rat
My Left Foot
Calvary
In the Name Of The Father
Waking Ned Devine
The Field
The Snapper
Intermission
Ryan's Daughter
Angela's Ashes
Bloody Sunday
The Magdalene Sisters
Into the West
The Siege of Jadotville
The Boondock Saints
The Guard
Black '47
Song for a Raggy Boy
The General
The Boxer
The Foreigner
P.S I Love You
The Young Offenders
War of the Buttons
Brooklyn
Philomena
In Bruges
The Most Fertile Man in Ireland
Ondine
Odd Man Out
Jimmy's Hall
In America
Fifty Dead Men Walking
Michael Collins
Five Minutes of Heaven
Rory O'Shea Was Here
Man About Dog
Cardboard Gangsters
Adam And Paul
Darby O'Gill and the Little People
Ryan's Daughter
Veronica Guerin
Once
The Irishman
Accelerator
An Everlasting Piece
Breakfast on Pluto
Extra Mentions from the comments:
Grabbers
The Secret of Ron Inish
The Boondock Saints
The Journey
The Informer (1939)
The Nightingale (2018)
Kill The Irishman (the story if Danny Green)
Blown Away (1994)
Leap Year
Any other great Irish movies that are not on this list? Comment below and let me know.
Stay safe,
Stephen
P.S Join my weekly dose of Irish email newsletter here. I send out updates on all things Irish straight to your inbox every Friday.