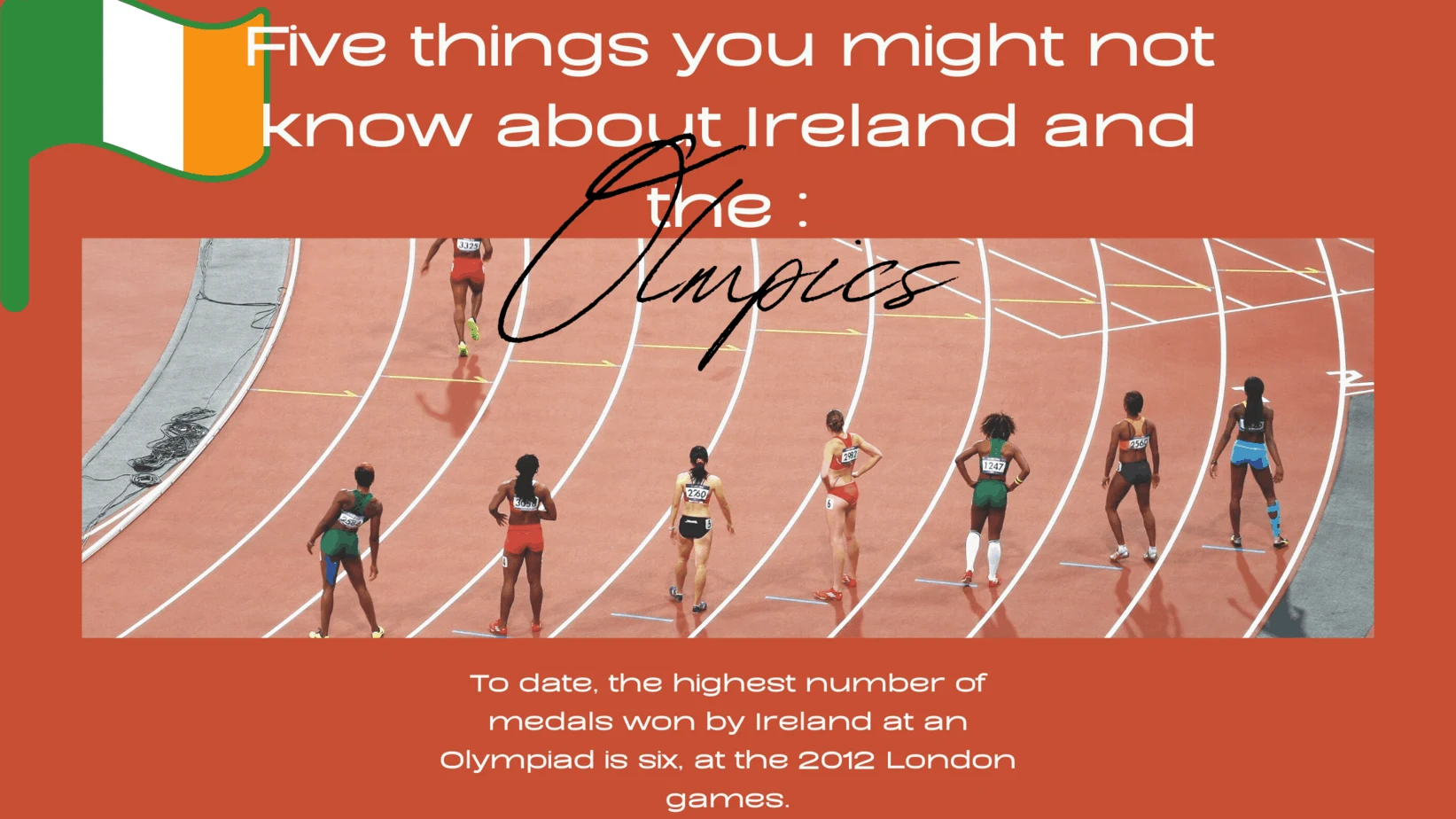 Well, Tokyo 2020 has certainly been exciting to watch. Aside from doing some Irish facts this week, I thought it would be better to share some facts about Ireland and the Olympics.
It was great to see the Irish Olympians Paul O'Donovan and Fintan McCarthy becoming the first Irish athletes to Win a gold medal at Tokyo 2020.
Five facts about Ireland and the Olympics
Ireland' total medal count is Gold: 10 Silver: 10: Bronze: 13 Total: 33(source Olympics.ie)
To date, the highest number of medals won by Ireland at an Olympiad is six, at the 2012 London games. The highest number of golds is three, at the 1996 Atlanta games when Michelle Smith won all of Ireland's medals. The second-highest medal was in 1956 where Ireland won five medals. Fingers crossed for this Tokyo 2020!
Australia, Great Britain and Switzerland are the only three countries to have participated in every Olympic Games since 1896.
Pat O'Callaghan won gold at the 1928 games in the hammer throw, Ireland's first medal at the Olympics.
Prior to 1922, Ireland was part of the United Kingdom of Great Britain and Ireland. Competitors at earlier Games born and living in Ireland are thus counted as British in Olympic statistics. At the early Olympics, Irish-born athletes won numerous medals for the United States and Canada, notably the "Irish Whales" in throwing events.
Until 1912, first-place Olympic medals were made of solid gold! Wouldn't mind being a winner back then.
Hope you enjoyed this short article. Be sure to subscribe to my weekly dose of Irish here where I send out all things Irish straight to your inbox every Friday(for free!).