I thought in the spirit of St Patrick's Day. I would add some lovely quotes and sayings that you are free to share with friends and family on this fantastic day.
I hope that wherever you are celebrating St Patrick's day 2021 that you have an amazing day.
Where in the world are you celebrating St Patrick's day? Comment below and be sure to share!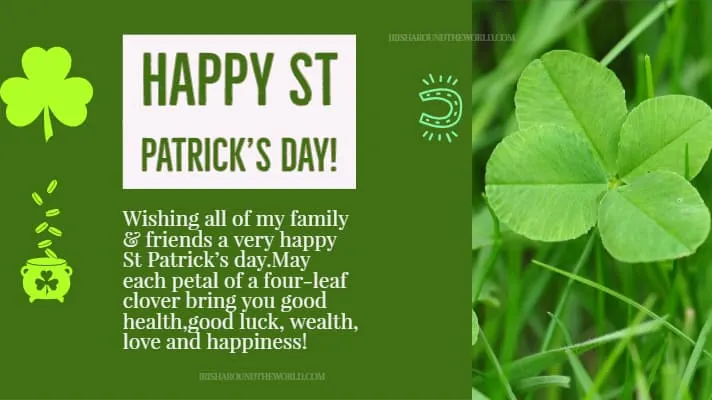 Message to share for St Patrick's day 2019:
Wishing all of my family & friends a very happy St Patrick's day.
May each petal of a four-leaf clover bring you good health,
good luck, wealth, love and happiness!
Share the good fortune.
If you wish to learn a bit more about this great day you can read my post on St Patrick's day facts here.
Of course, you will also want some Irish music for the day so here are over 4 hours of quality Irish music to have in the background.
I have also included some lovely St Patrick's day quotes from my Instagram page below:
Being Irish is very much a part of who I am. I take it everywhere with me

Colin Farrell
View this post on Instagram
You can also share the larger image below to your Pinterest page or share it with friends and family:
We may have bad weather in Ireland, but the sun shines in the hearts of the people and that keeps us all warm.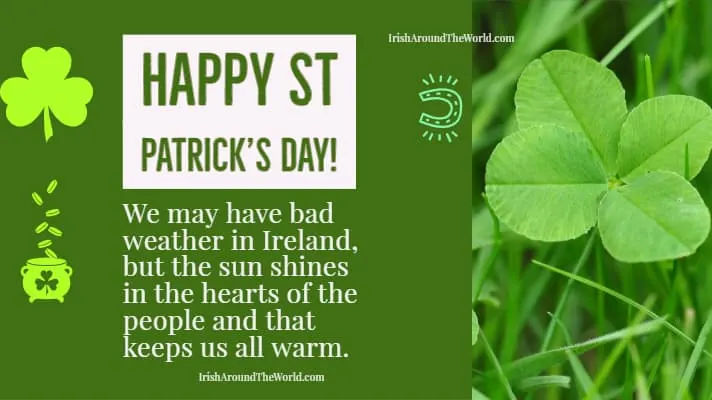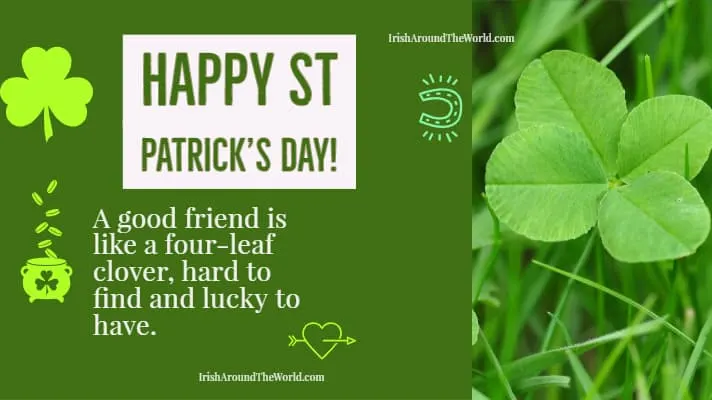 St. Patrick's Day Toasts:
Here's to a long life and a merry one.
A quick death and an easy one.
A pretty girl and an honest one.
A cold beer and another one.
May your wishes come true and your truth be wise.
Happy St Patricks Day Leprechauns, castles, good luck and laughter. Lullabies, dreams and love ever after.
A thousand welcomes when anyone comes… That's the Irish for You!
May your blessings outnumber The shamrocks that grow, And may trouble avoid you Wherever you go.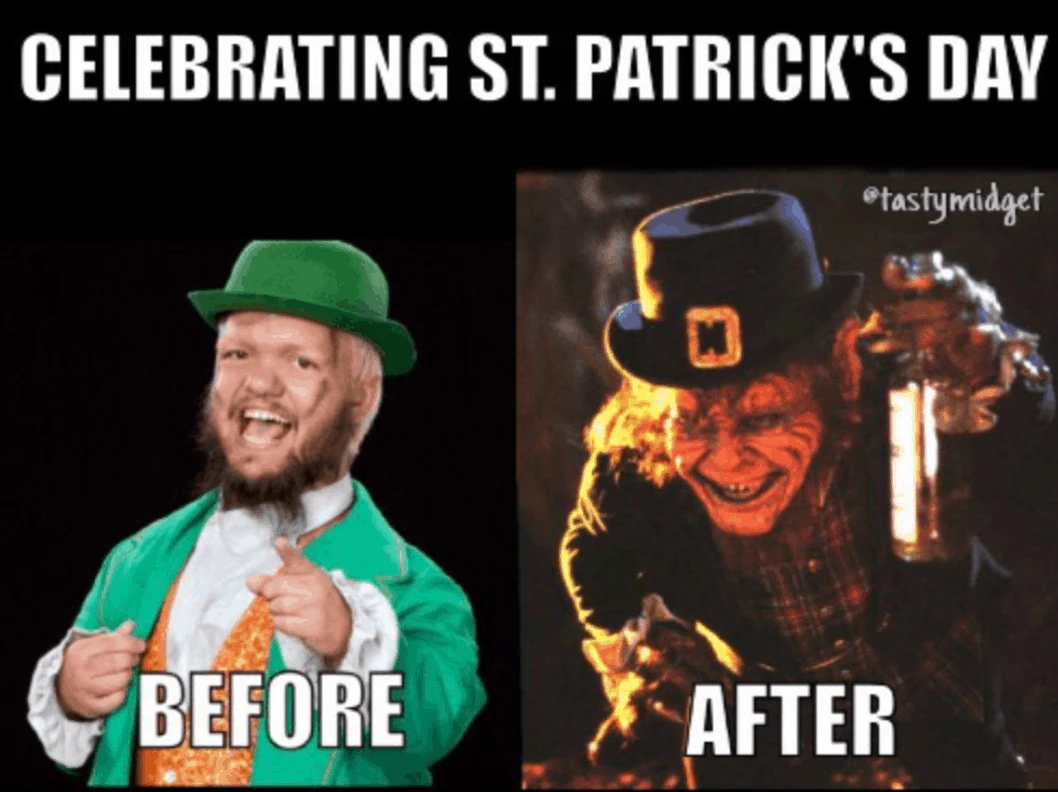 May your glass be ever full. May the roof over your head be always strong. And may you be in heaven half an hour before the devil knows you're dead.
Thanks for stopping by and be sure to get your weekly dose of Irish sent straight to your inbox every Friday here.