Looking for some perfect traditional Irish gifts? You have come to the right place.
The majority of Irish gifts mentioned in this list will be available for purchase on Amazon and I have included a link for each.
In addition to these links, I have also added a bit of a back story to each Irish gift.
These Irish gifts are in no particular order but my personal favourite is number five.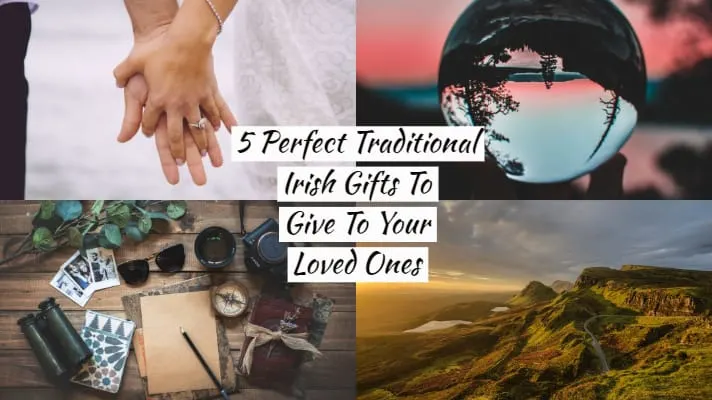 1. Irish gifts for her: The Claddagh Ring

This is a perfect Irish gift if you are looking to surprise a family member or a loved one.
The Claddagh Ring is a traditional Irish ring given as a token of friendship, love, or marriage and is suitable for all ages and genders.
Over the years many celebrities have worn the Claddagh ring including Jennifer Aniston.
I recommend ordering authentic Claddagh rings from Galway. However, Biddy Murphy has some amazing Claddagh rings made in Ireland.
You can also add an extra touch by purchasing a ring with the person's birthstone or engrave the loved one's date of birth.
2. Irish gifts for him: A traditional Aran Sweater
The Aran jumper is a style of jumper that takes its name from the Aran Islands off the west coast of Ireland.
A traditional Aran Jumper usually is off-white in colour, with cable patterns on the body and sleeves.
There is a fascinating story behind it and if you have time watch this video telling you all about it.
An Aran sweater can absorb 30% of its weight in water before feeling wet.
The natural wool fibre used in the sweaters is breathable, drawing water vapour away from the skin and releasing it into the air, thus helping the body to maintain an ideal temperature.
Most importantly, of course, an Aran sweater kept the wearer warm on the cold days and nights at sea or on the farm.
Wool has an excellent insulating capacity due to the high volume of air in it, and this helps protect the wearer from excessive cold and heat.
Making this a perfect Irish gift from him or even her.
3. An authentic piece of Waterford crystal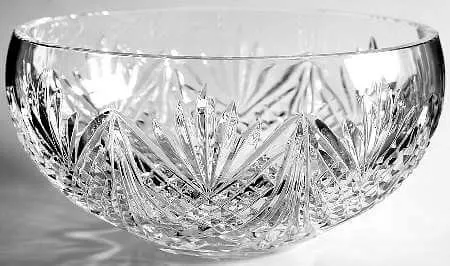 You may or may not have heard of Waterford crystal. Waterford Crystal is a manufacturer of crystal, named after the city of Waterford, Ireland.
The good thing is there are endless choices when it comes to the exact gift you want to order. The bad news is it is not cheap. That said it looks amazing and will be sure to last a lifetime.
On the website, there are also options to engrave pieces and you will be amazed by the selection available.
A perfect Irish gift for any loved one.
4. An Irish book a perfect gift
Now, now before you go rolling your eyes. Ireland has some of the very best writers that the world has produced. Including W.B. Yeats, James Joyce, George Bernard Shaw and Oscar Wilde.
If you think the movie Brooklyn was great, the book is even better!
There is an entire section of Irish books here on Amazon.
If you are looking for a bit of a laugh and learn some Irish history check out my review of F*ck you I'm Irish
5. An authentic Irish instrument
You would have a hard time choosing between the Bodhrán, Spoons, Tin Whistles and Fiddles.
My personal favourite is the Bodhrán, here is an example of one with a Celtic design. Looks to be a form of a Celtic Cross
There is plenty of tutorials on Youtube outlining the basics of playing one. This would make an excellent Irish gift for anyone that loves music.
Which of these Irish gifts is your favourite?
Now I am sure that there is plenty of other Irish gifts that you can think of. But this list I think covers a quite a wide range of gifts that will put a smile on any loved one.
Be sure to share this post or pin the image below. If you are planning a visit to Ireland soon be sure to read my guides for Dublin, Galway and Cork.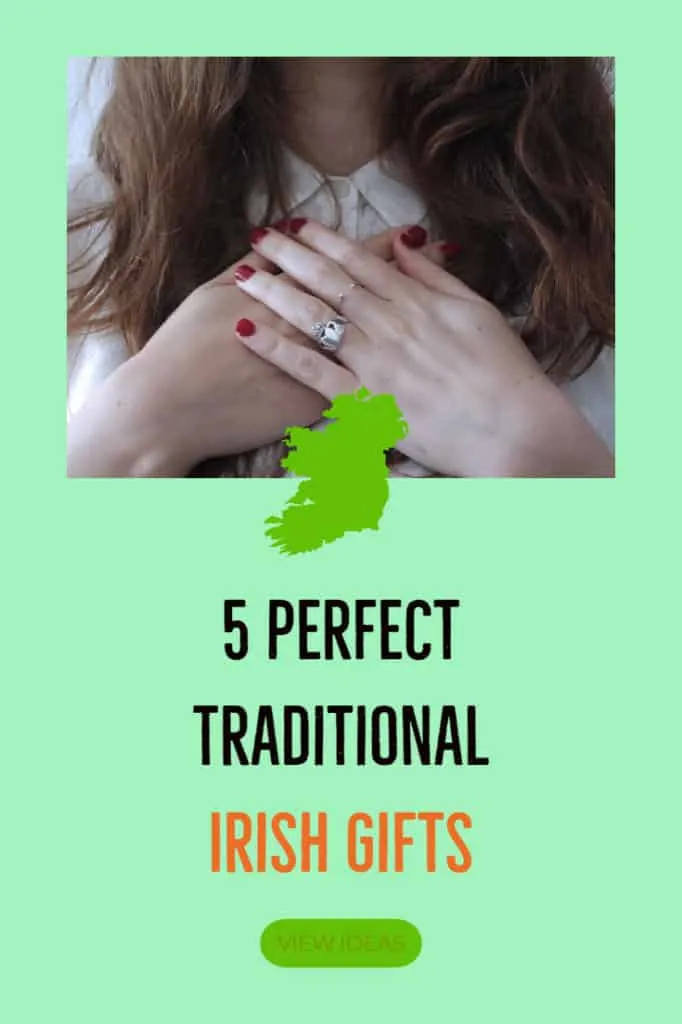 Comment below with any other recommendations you have for a perfect Irish gift.
Cheers,
Stephen