I was delighted to see the new trailer featuring Colin Farrel and Brendan Gleeson titled 'The Banshees of Inisherin'. The trailer came out yesterday, and I have to say that it looks like an incredible Irish movie.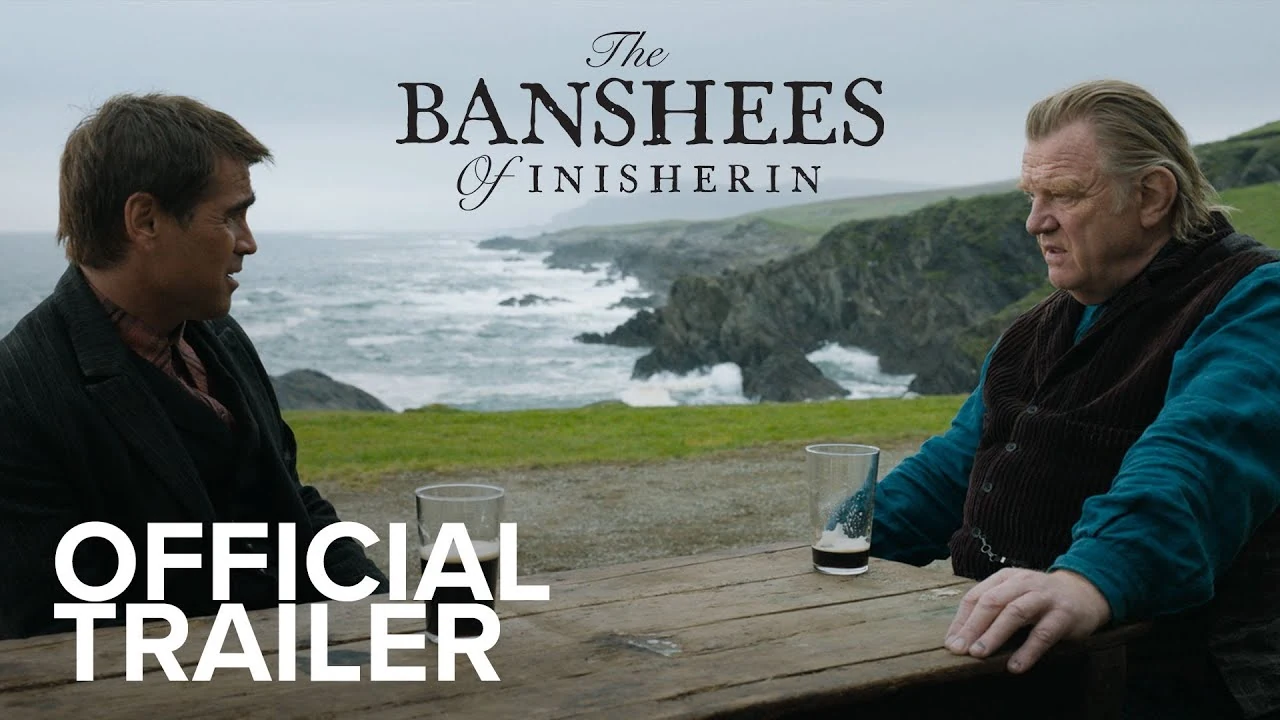 Set on a remote island off the west coast of Ireland(during the Irish Civil War in 1923). The movie 'The Banshees of Inisherin follows lifelong friends Pádraic (Colin Farrell) and Colm (Brendan Gleeson), who find themselves at an impasse when Colm unexpectedly puts an end to their friendship. But as you will see from the trailer, all is not as it seems. The Banshees of Inisherin will be set for a limited theatrical release throughout the United States on Oct 21st.
The movie is directed by Martin McDonagh, who also directed the film 'In Bruges'. It seems a similar tone to the trailer, tragically comical and darkly witty. And these two always play so well together, and it is a delight to see them on screen together again—pure magic.
I certainly will be watching it when it comes out, will you? Comment below.
Now let's get to the trailer of 'The Banshees of Inisherin'. I am very excited to see this!