Fun fact I bought the domain name for Irish Around The World(irisharoundtheworld.com) on the 2nd May 2015, previously it was called "Irish Around".
Currently, I am in Portugal enjoying the last of the winter sun; tomorrow I fly to Dublin to celebrate Christmas with my family in Cork!
I wish you all the best this festive period and before I get started just wanted to say thank you for being here. If it is your first visit or your 100th, thank you!
2018 is nearly over. Every year I say it, but it does seem that the years are getting faster and faster haha.
The community for Irish Around The World has really grown in 2018! It has been amazing to see.
If you would like to see a break down of last years most read articles, you can see it here.
As the community has grown so has the visits, right now I am approaching 700k overall visits so hope to hit that 1 million visitor mark in the new year.
Over 4000 people get updates straight to their inbox on my weekly dose of Irish; you can join here.
I have also included some exclusive discounts for Irish Around The World(IATW) readers below.
Interestingly my homepage was the 5th most visited this year, I didn't include it in the list.
Let's get started; all should open in a new window for you: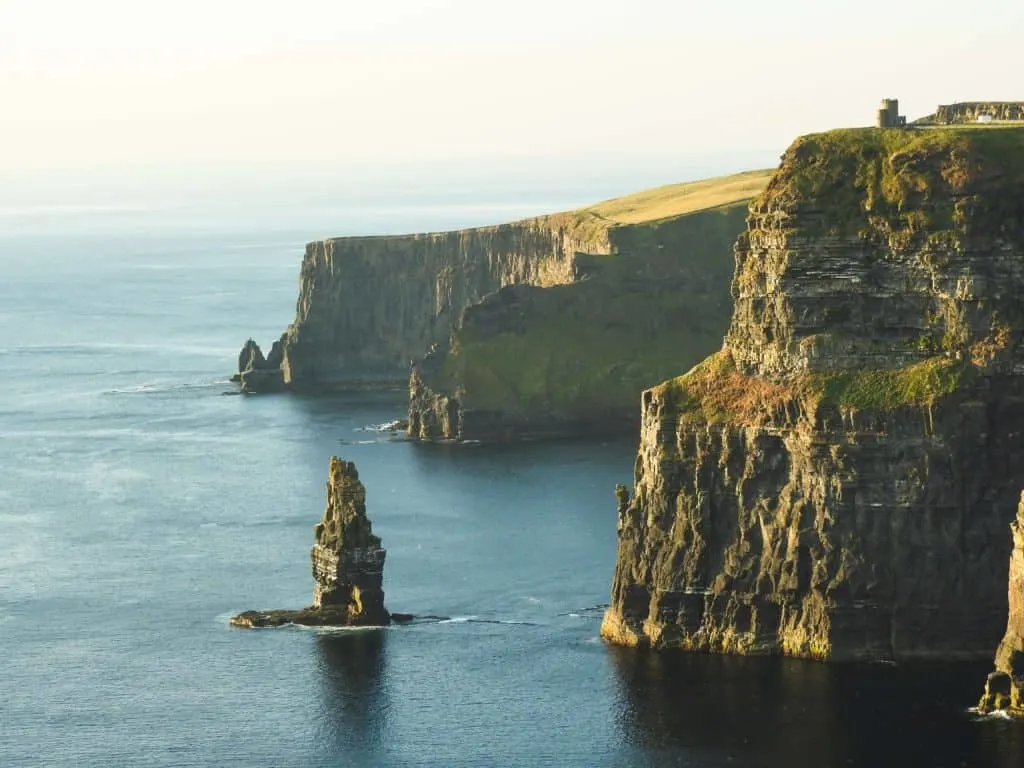 10th Position: 101 Irish Mammy Sayings You Probably Heard Growing Up In Ireland
Toto's "Africa" Cover In Irish Will Give You Chills(Plus Lyrics)
The Greatest Irish Insults, Irish Curse Words And Their Meanings
50+ Of The Best Irish Memes On The Internet 2018
Olympic Skater 'Irish Dances' Across Ice, Brings Entire Stadium To Their Feet
Irish Sayings: 65+ Irish Quotes, Irish Blessings For St. Patrick's Day
The Best Irish Joke Ever, This Is Gold
Adele's "Hello" Sung In Irish Is Incredible(as Gaeilge)
30 Of The Best Irish Jokes That Will Make You Laugh Out Loud
Most Visited – 10 Irish Celtic Symbols Explained And Their Meanings In 2019
Exclusive deals for Irish Around The World readers:
– 5% discount on the best Celtic jewellery you will find online! – Use coupon code IATW at checkout
– Trace your Irish heritage! – Find out with Ancestry DNA kits here.
– Send money abroad often? Save a fortune on bank fees and foreign exchange rates with CurrencyFair. You can get your first five transfers for free with this link.
– Transfer money from the US or larger amounts(over $5k) of money sign up with USForex here(OFX) and get free transfers for life over $100!
– Looking to start a website? Start your website today with Bluehost from only $3.95 per month with this link
– Invite your friends or family to join my email list at irisharoundtheworld.com/join
– Get €30 off your first Airbnb stay – There are some incredible homes available all around Ireland. I personally use them all over the world!
– Living or moving to Australia? Check out my resources page here.
How about an Irish joke?
The feedback has been great on these jokes, and I think this is one of the best I have read in a long time.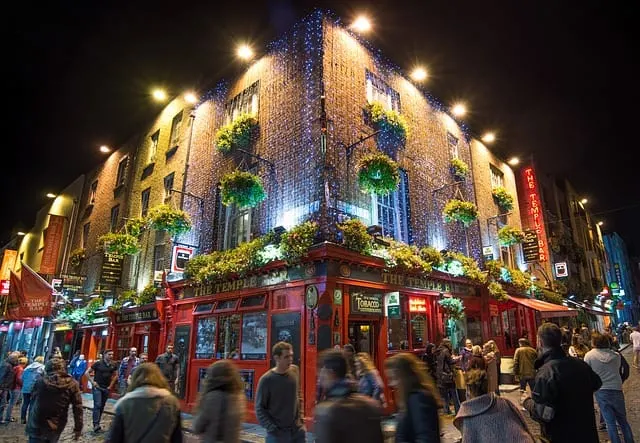 Paddy had been drinking at his local Dublin pub all day and most of the night celebrating Ireland's football victory. Mick, the bartender, says "You'll not be drinking any more tonight, Paddy" Paddy replies "OK Mick, I'll be on me way then."
Paddy spins around on his stool and steps off. He falls flat on his face. "Shite," he says and pulls himself up by the stool and dusts himself off.
He takes a step towards the door and falls flat on his face. "Shite, Shiite!" He looks to the doorway and thinks to himself that if he can just get to the door and some fresh air he'll be fine.
He belly crawls to the door and shimmies up to the door frame. He sticks his head outside and takes a deep breath of fresh air, feels much better and takes a step out onto the sidewalk.
He falls flat on his face. "Bi'Jesus… I'm tanked," he says.
He can see his house just a few doors down, and crawls to the door and shimmies up the door frame, opens the door and shimmies inside.
He takes a look up the stairs and says "No way!"
He crawls up the stairs to his bedroom door and says "If i can just make it to me bed."
He takes a step into the room and falls flat on his face.
He says "to hell with it" and falls into bed.
The next morning, his wife, Jess, comes into the room carrying a cup of coffee and says,
"Get up Paddy. Did you have a bit to drink last night?".
Paddy says, "I did Jess. I was tanked' pissed.
But how'd you know?" "Mick called.
You left your wheelchair at the pub!"
What is the plan for 2019 for Irish Around The World???
I am still blown away just how much this website has grown over the past 12 months. I started it a few years ago as a side project and now has become a full-time project reaching millions of people every month!
I will be adding a shop section to the website with only the best Irish jewellery from my partners at Irish creation. Remember to use IATW for 5% off at checkout.
Based on the above articles I will also be focusing more on Irish humour and Irish music.
Thank you for stopping by, and I will speak to you in 2019!!!
Stephen Palmer
P.S I will be making more videos in 2019 so be sure to subscribe to IATW on YouTube.