As part of my Irish history section each week I have been diving into the Irish archives to find old footage of Ireland or old interviews.
Basically, any footage related to Irish history. Last week was an incredible interview with Ireland's oldest practising Irish doctor. He was 100 at the time of filming and shared some life wisdom.
This week I came across this video of wonderful scenes of the town of Cork 120+ years ago. It is a 20-minute clip of remastered into colour footage of Cork from 1902.
But not only that it is by a guy called Rick88888888 on YouTube. Great name, I guess haha.
I've shared some old footage of Ireland before but it has all been in black and white. So it is so refreshing to find something in colour.
As they say in the description that his video has been motion-stabilized, speed-corrected, enhanced, restored and colourized with modern A.I. software tools.
The video starts in Patrick Street makes its way down the Grand Parade. But I have copied the time stamps for your convenience.
Timeline of old footage from Cork (to be completed):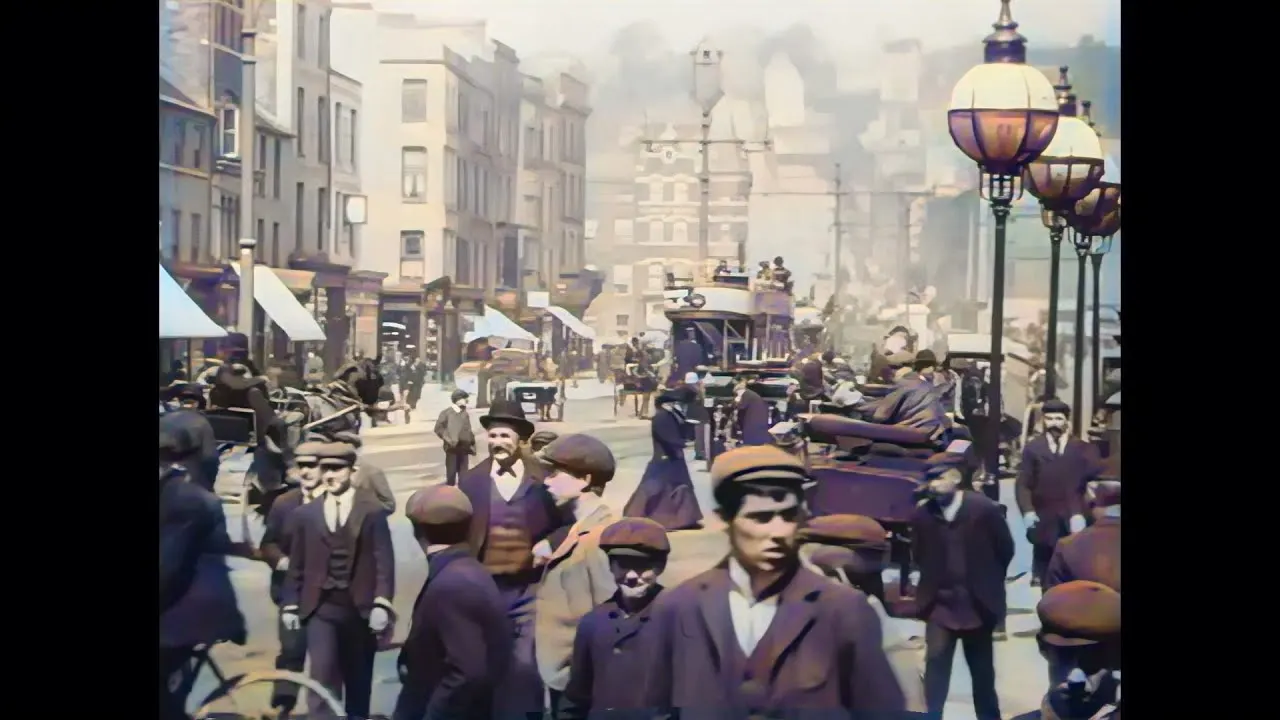 00:00 Cork in Ireland in 1902, Patrick Street
01:08 Views of the Grand Parade
03:38 Congregation Leaving St Mary's Dominican Church
05:04 Congregation Leaving St. Patrick's Church
05:50 Ride from Blarney to Cork on Cork & Muskerry Light Railway
08:07 Preparation of the Cork Exhibition Grounds and Erection of Buildings
12:23 Panorama of Cork Exhibition Grounds
12:45 Lord Mayor of Cork Arriving for Official Opening of Cork Exhibition
13:44 Albert Quay in Cork
15:38 Crews Practicing on River Lee at Cork Regatta
17:19 Two-oared Boat Race, Sundays Well
18:22 Regiments Returned from Boer War to Victoria Barracks.
And if you would like to learn some more facts about Cork read my recent post on 20 facts about Cork here.
But let's get to what you are all here to see. The incredible footage from Cork, Ireland in 1902! I am from Cork and am amazed to see how things were back then.
One thing you will notice is the number of people wearing top hats! I wonder will they come back into fashion in years to come? Time will tell I guess. Enjoy.
Watch the video here:
Hope you enjoyed this incredible footage. Don't forget to get your weekly dose of Irish straight to your inbox every Friday here.
You can also Pin this image to your board: